A good company is only as good as the people it employs. Business Operations Coordinator Sarah Harris is a jack of all trades, in the truest sense of the word. She graduated from Quinnipiac University in Hamden, CT in 2016, with a BA in journalism and a minor in women's studies. Sarah is an avid social media whiz and tech expert, as well as a budding photographer, master baker, and DIY seeker. Fun fact: She makes monthly Spotify playlists. 
Prior to joining House of Funk in 2016, Sarah interned at Good Housekeeping, Marie Claire, and ELLE, and freelanced at WWD. She worked for the aforementioned publications during NYFW 2015 and 2016.

Her eye for cool finds is evident in everything from her social media content to her vintage, thrift-store finds.
"I like to start with clean, crisp rooms—white walls, white sheets—then add hints of personality through pops of color and interesting, vintage 
décor
pieces. I go to thrift stores and consignment stores almost every weekend. I love knowing that I'm purchasing items that no one else will have or that have a story behind them," says Sarah.
One of her favorite finds is an Oriental plate she brought home from a recent trip to Massachusetts. The colors are vibrant and make a big statement on a bookshelf.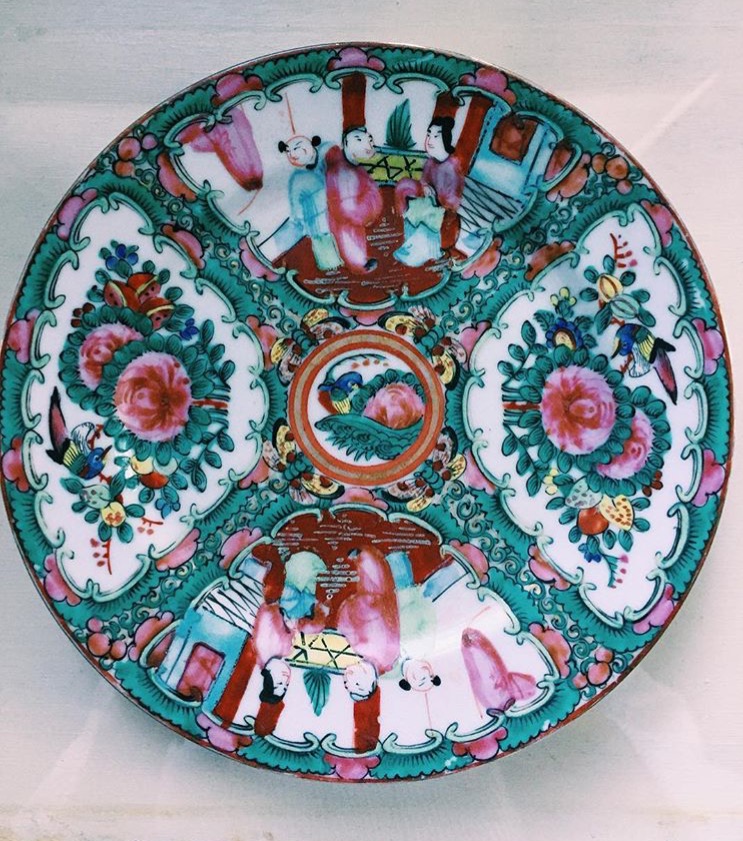 As far as interior design goes, Sarah appreciates how custom each individual job is. "Each home we design highlights a unique perspective because everyone's stylistic preferences are different, as are the characteristics of their house. I find that aspect of interior design refreshing and creatively stimulating."