Here's how you go from alone-in-the-kitchen-doing-meal-prep, to an open-concept kitchen and dining area. First, you need to create an inspiration and selection board below. These amazing clients were not afraid of color – as you'll see by the paint swatches that represent colors in nearby rooms.
Inspiration & Selection Board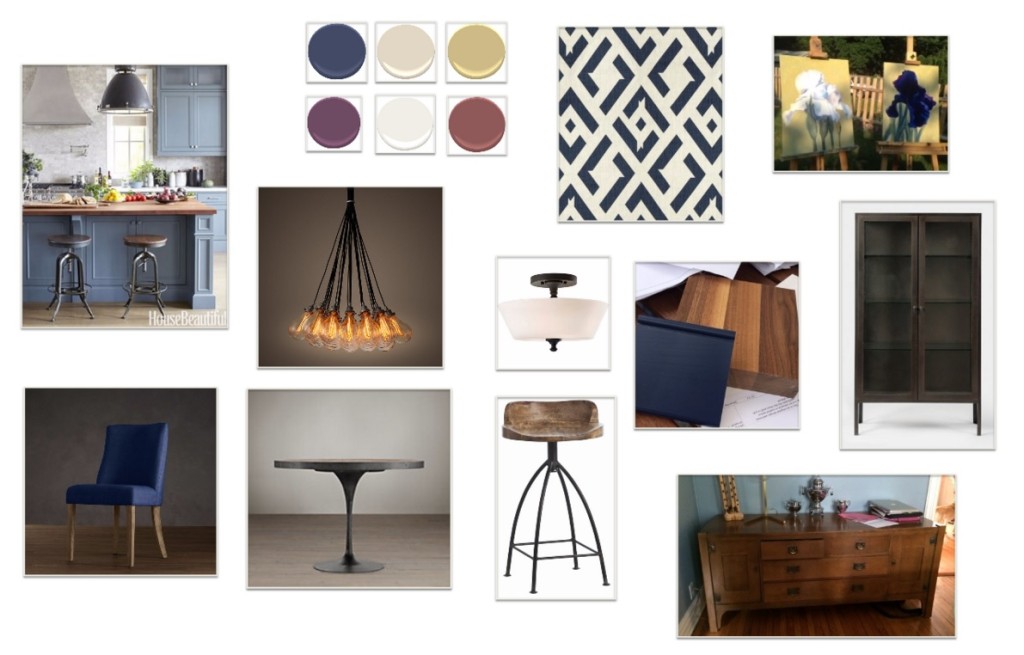 Next, you'll need a skilled contractor to take down that wall! We removed the wall between the old kitchen and the formal dining room after determining that it was not a load bearing wall. The walls were patched, the opening trimmed, the electrical moved, the floor patched – lots to do, but well worth it. The island now sits half in what was the kitchen and half in what was the dining room, with tons of storage and serving space.
Check out this Before and After Testimonial:
There is nothing better than being appreciated – thank you amazing client!
As always, if you liked it, Like it. If you loved it, please Share it.
~S