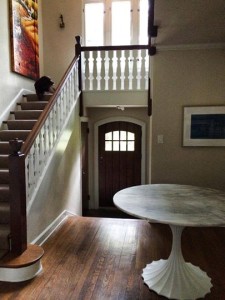 Here's where we are now on our gradual re-mix…  Still needs that last layer of accessories, but we're getting there.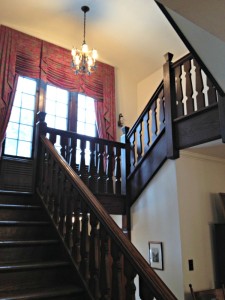 Here's where we started with the previous owners window treatment and all that dark wood.  This shows what a huge transformation you can make just by removing heavy draperies and painting out select woodwork.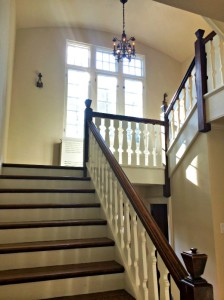 We love the rich dark wood in our home, even more now that it's featured by being offset with all the white trim.  Remember:  it's your house, you paint that wood if you want to.  There are no rules in design – you have to live in your home and you have to love it.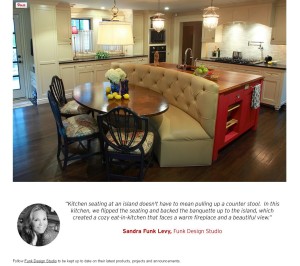 Check out our feature on Dering Hall today!   For more of our transformations, and all the latest Funk Design Studio news, sign up for our email updates.
~S