this is a dream because i am so far from being able to have a creamy room like this with my 3 and 6-year olds and a 75 pound chocolate lab….  so, so far.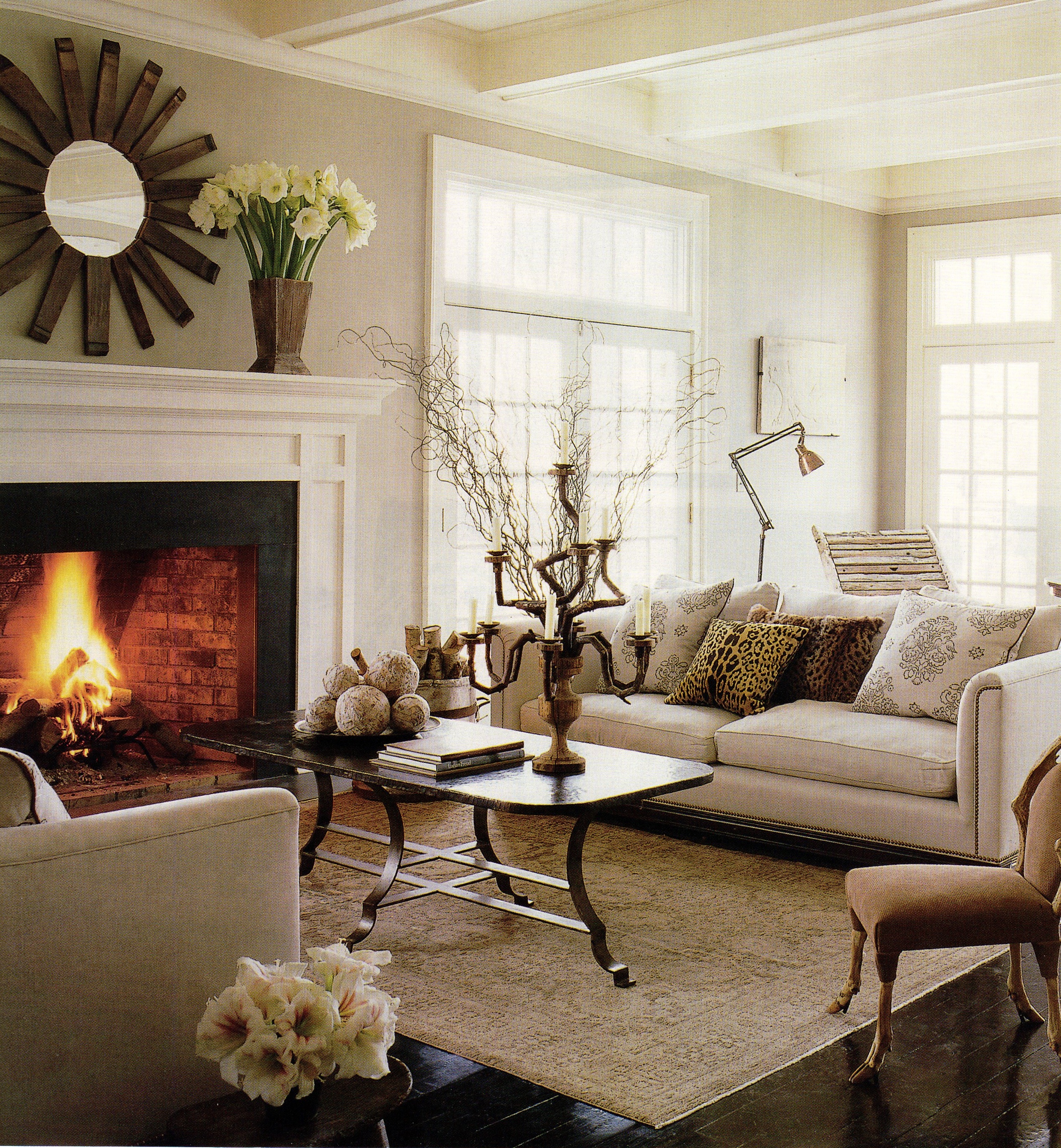 it looks so simple, but it's all about the textures and mix of materials.  great subtle pattern in the rug, metal table, roaring fire, crisp walls and trim, then the lamp, candelabra and florals are the last, but necessary, punch.  love the super dark polished floors.  the gilded legs on that little chair are the living end.  yum.
~S
* i don't know the source on this one, but if you do, please share!