wires and cable boxes are a drag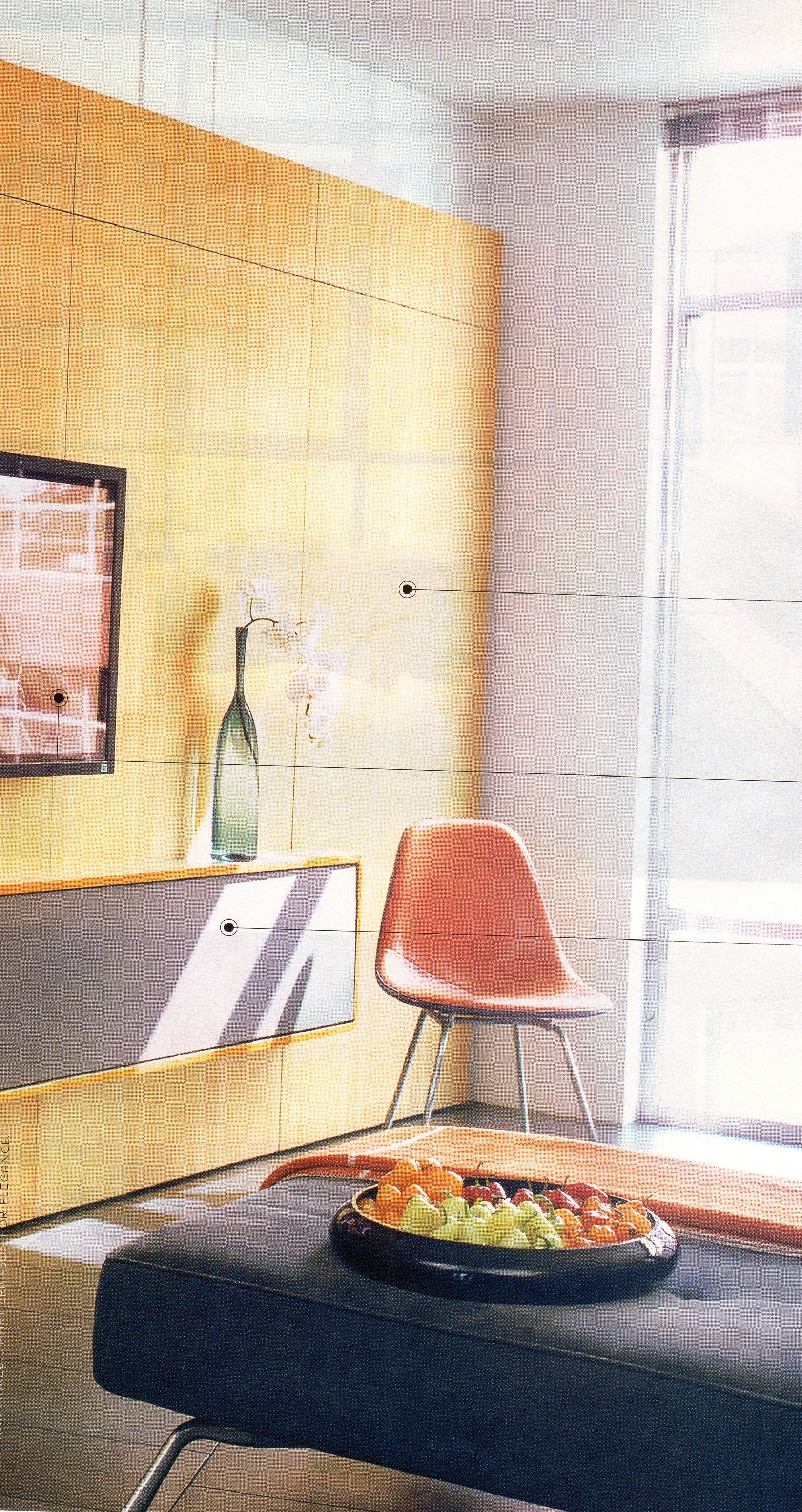 lose the entertainment center and construct a secret electronics stash instead.  an electric eye can allow the tv to float, while all the components and cords can be tucked away elsewhere.  sound overwhelming?  this is a great time to hire a pro to help.  totally worth it.
how do you handle your wires & what not?  got a great tip?  leave a comment below and share the love.
~S
this photo is from:  O AT HOME Spring 2008