Supporting local businesses is integral to my design philosophy. Authenticity, honesty, beauty, and simplicity are the tenets of House of Funk, and I look for these same qualities in the businesses and vendors we work with. Upholstery is the best way to give furniture a stylish face-lift, but the right professional is required for the task. Our go-to is Franco Saldano of First Option Upholstery, an absolute specialist in all things fabric. His company offers not just upholstery services but custom-build furniture and careful restoration of cherished pieces, and his dedication to the craft is clear in his work. Here, the  upholsterer talks me through the process and what you really need to know before diving into the world of upholstery.
How did you get into the upholstering business?
Sixteen years ago I start working at Bases Upholstery as a driver. At the same time, I started to learn the ins and outs of the trade from six different upholsters. After thirteen years of apprenticeship, I became a full-time upholster, a job that I've held ever since.
What kind of work goes into renovating a well-loved piece of furniture?
When renovating antique furniture, I always clean out the piece down to the frame. We bring a wood frame back to its natural state, then refinish. Once the frame is ready, I rebuild the spring and batting, and lastly, I recover the piece with new fabric.
Favorite kind of fabric:
I generally recommend medium-to-heavy fabric for furniture.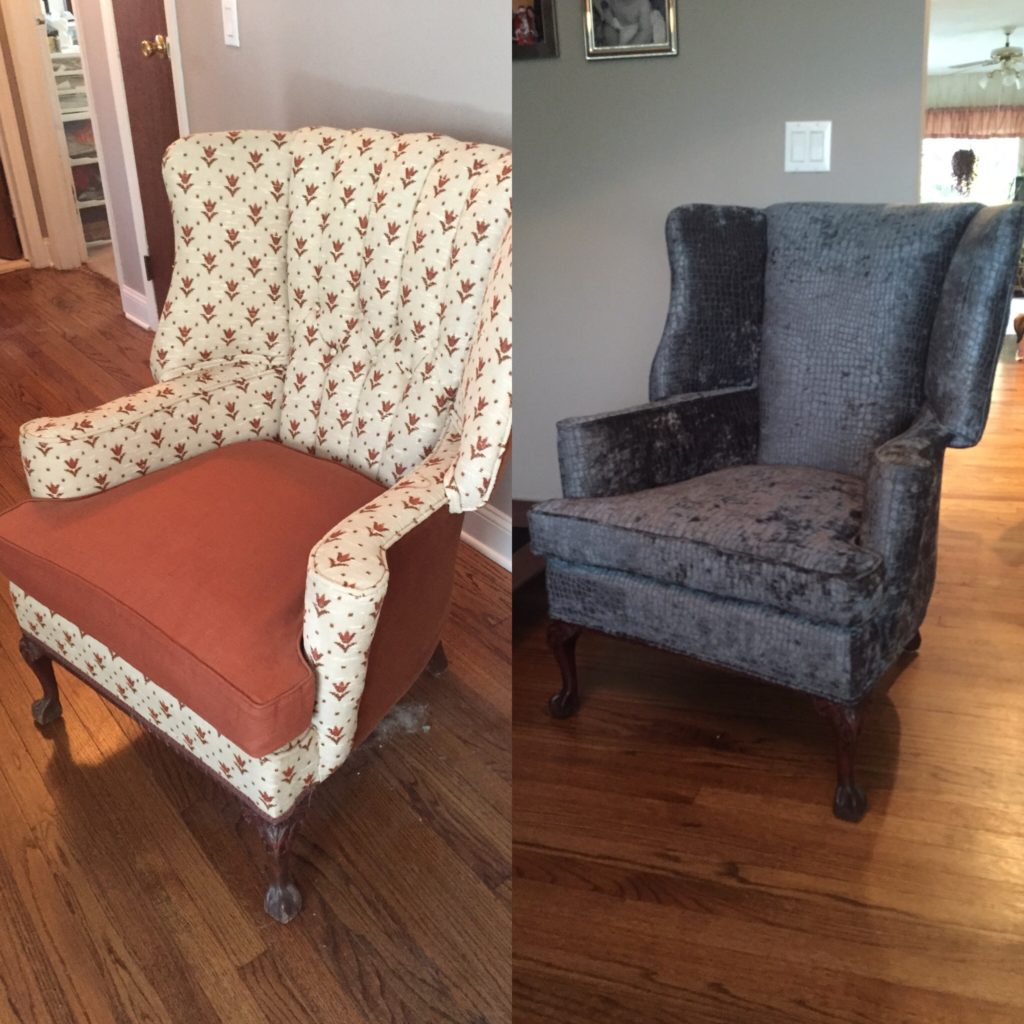 Where do you usually source your fabrics from?
My main sources for fabric are United Fabrics, JF Fabrics, Stout, Greenhouse, Kravet, Fabricade, Gianti, and Michaels.
Tell us about the process of restoring a wood item:
The most important step for wood restoration is preparation of the piece.
All existing materials like paint, stain, and lacquer need to be removed completely.
The next step is sanding. Once the surface is smooth and even, it gets colored. After twenty-four hours drying time we apply sealer, then a light coat of sanding, and finally, a spray of lacquer.
The most common misconception about reupholstering is:
The cost. Customers often compare labor costs associated with reupholstering to new products, and that's not the best approach to take. You may save money on a new product, but you may not. It's best to talk it through with your upholsterer to understand the breakdown of the costs associated with reupholstering.
Favorite piece of furniture to give new life to:
Mid-century furniture.
Most challenging kind of furniture to work on:
Custom work on shaped banquettes or modern sectionals.
Best way to give a modern twist to an old armchair:
Switch from a loose cushion to a tie seat, paint instead of stain, and of course, change out a traditional fabric pattern for a more modern one.
Favorite travel destination:
Playa Paraiso in Tulum Mexico.
Your dream home would include:
A patio area with a long table and medium-sized swimming pool.