There's decor I like, and then there's decor I can't. stop. thinking. about. Every week I showcase an item that the team and I are currently obsessing over, aka a "Funk favorite." This week's piece comes courtesy of Larose Guyon. How elegant is this Otero copper light fixture? I have no doubt it would be THE topic of conversation at your next dinner party.
This brilliant fixture was first spotted at ICFF 2016, an annual exposition of exciting and often experimental furniture, and it was love at first sight. Otero's name is derived from the title of a famous Parisian dancer, and I couldn't imagine a more apt comparison. There's a sort of paradoxical beauty in its connected form, which brings to mind images of falling water. From its incandescent curves to its delicate, hand-made tendrils, the Otero is everything I love in a statement-making light fixture.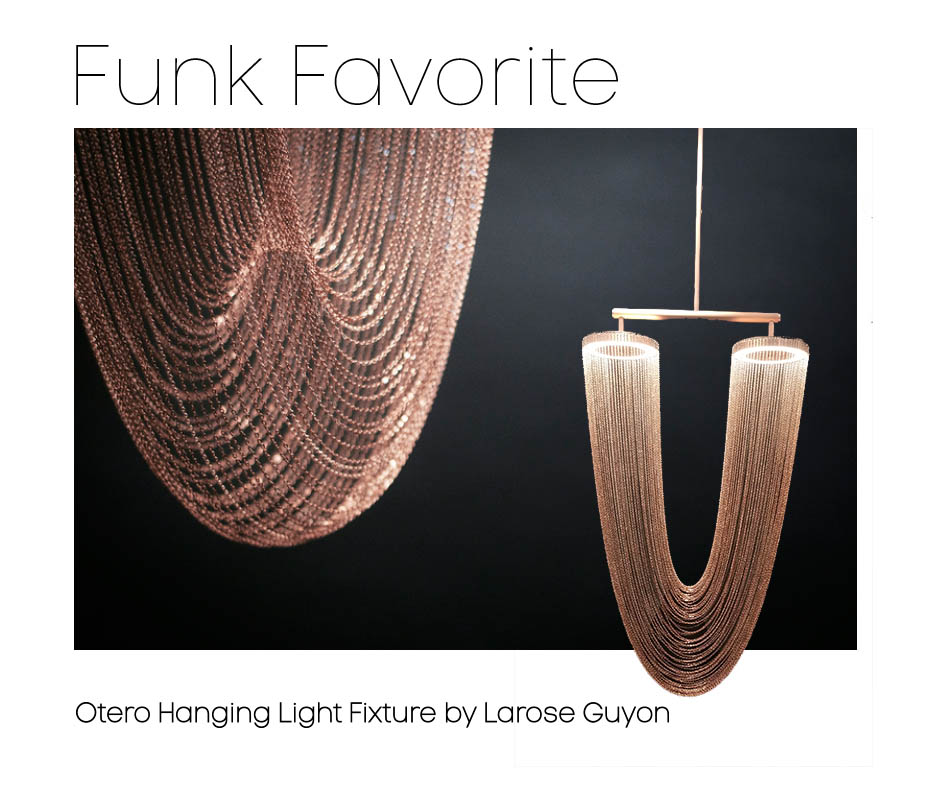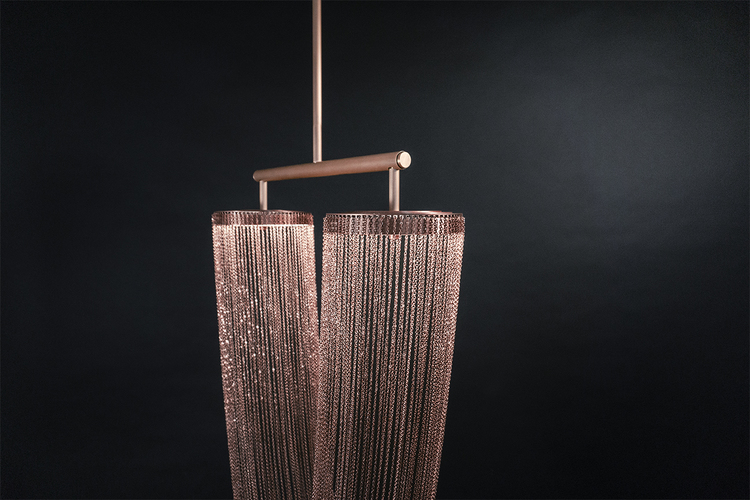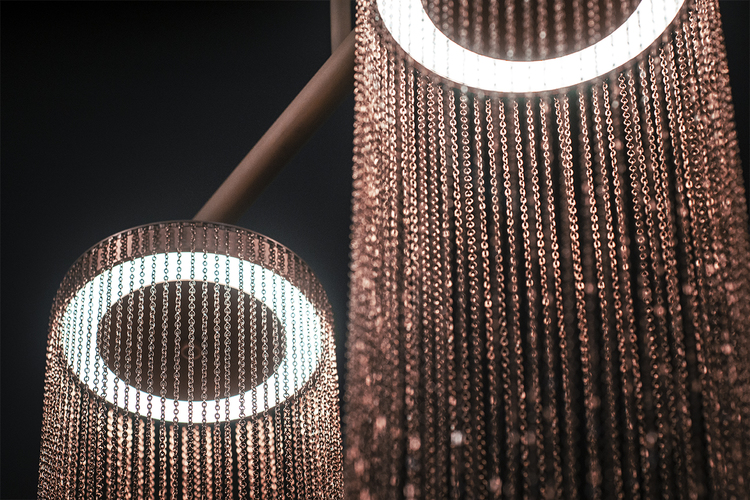 All images courtesy of Larose Guyon.