No matter what the occasion, I'm always on the lookout for fun and trendy DIYs to brighten up the weekend. Labor Day is just around the corner, and this edition of Weeken(DIY)s is geared to enhance any BBQ.
Sugar and Charm's handmade tiki torch bottles  will keep the party going well into the evening. A few classic-style liquor bottles, wicks, and torch starter is all you need to ignite a flame at your end-of-season fête. Use a handsome bourbon bottle and your torch will exude an effortless vintage style.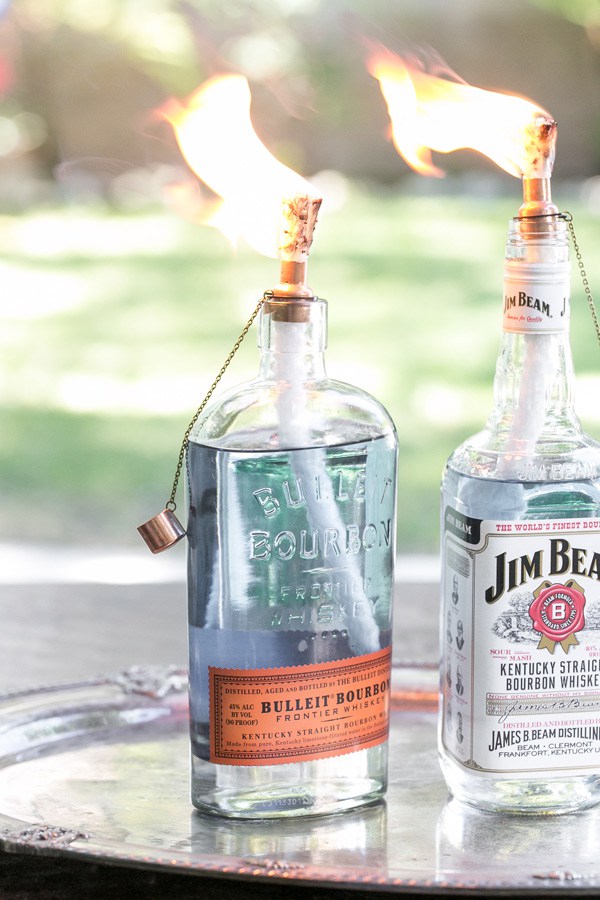 No backyard party is complete without the sweet, smoky sizzle of food on the grill. Keep your tools of the trade stylishly close at hand with this grill set holder by Lil' Luna. Aged wood and industrial-esque knobs bring the perfect level of rustic to this outdoor fixture.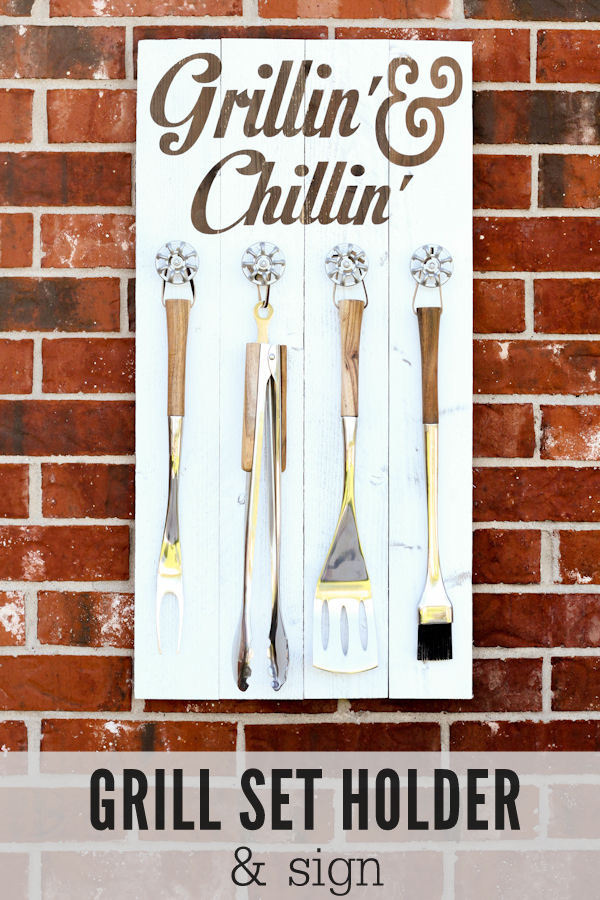 Summer heat has us craving cool hues. The aqueous tones of this Shibori-style dyed fabric are soothing yet commanding, perfect for easygoing backyard affairs. Thanks to Lovely Indeed for the tutorial on making these gorgeous dyed placemats.