Residences in Montclair, NJ are reflective of turn-of-the-century homes of another era.
They're often decorated in a transitional design, blending the unique details and architecture with more clean-lined furnishings. Many residences have good ceiling heights, warm wood floors, and cozy spaces. The predominant architecture styles of the area are Tudor, Colonial, Victorian, and Georgian. Many homeowners cultivate a look that is laid-back and casual in feel, yet shabby-chic in its antiquity. Landscaping is natural, and not overly manicured.
The area saw a major boom in home development between 1890-1910. Originally, these houses were weekend homes that were located within a day's carriage ride from New York City. Residences were built for entertaining, with servants' quarters and plenty of bedrooms. Tiny, added-on powder rooms and small kitchens were primarily for the residence's staff. Most homes had raised porches where the carriage would pull up to let out passengers and many horse posts.
Montclair is liberal and "crunchy," yet at the forefront of top design and culinary trends, among other things. A vibrant downtown rich with local businesses keeps the area relevant and top-of-mind for potential buyers. Although older homes require more upkeep, their character and charm are what continue to lure new residents to the area. Homes are undoubtedly stylish, meant for raising a family, and of course, entertaining.
For nearly a decade, House of Funk has serviced homes in the Montclair area.
Clients typically have similar backgrounds: Most previously lived in New York City, and/or currently work in New York City. Their move to the suburbs prompted by a desire for open space, good school districts, and communal, family-oriented networks. As a result, much of Montclair design is inspired by what's happening in New York City. House of Funk incorporates elements of what's trending in the Big Apple while tweaking them to fit suburban needs.
Want to know more? Choose a service:
Full Service
Interior Design
Our full-service approach enables us to manage and execute design projects from the initial concept to the final touches. The process is hands-on, detail orientated, and driven by our on-site presence.
Full-service interior design is a flat design fee per room. Learn More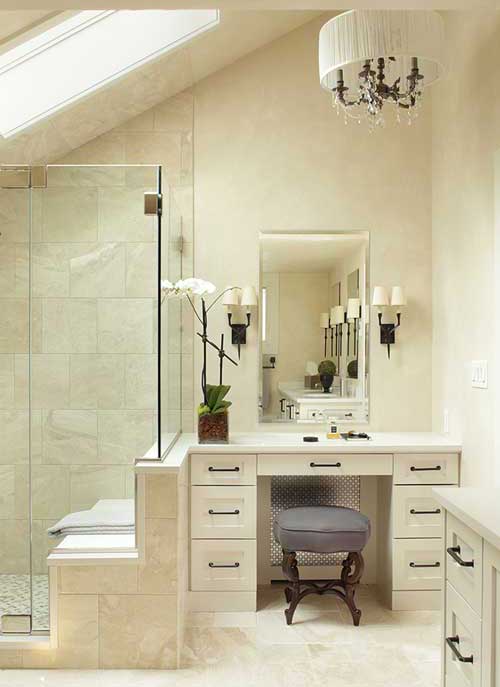 Online
Interior Design
Conceptualized exclusively via online communication, our online version of interior design is a thoughtful and modern approach.We identify your aspirations and guide the creative vision, giving you the tools and resources needed to execute great design from wherever you are. With online design, each room costs $1,500 (Note: This fee is for design only.) Learn More