Grab a cup of hot cider and your glue gun because it's time for my weekly installment of Weeken(DIY)ing. From cinnamon-stick wreaths to leafy-patterned pillows, I have the perfect fall-inspired DIYs for you.
When temperatures drop, I enjoy putting cinnamon sticks in our tea and coffee. That subtle infusion packs a major flavor punch. Cinnamon is our go-to scent for fall because it envelops any room with the perfect amount of spice without being overbearing. This DIY has autumn written all over it, and doubles as an air freshener (what I like to call "funk-tional décor"). This cinnamon-stick wreath by Consumer Crafts looks equally inviting on a front door as it does in an entryway or over a fireplace mantle.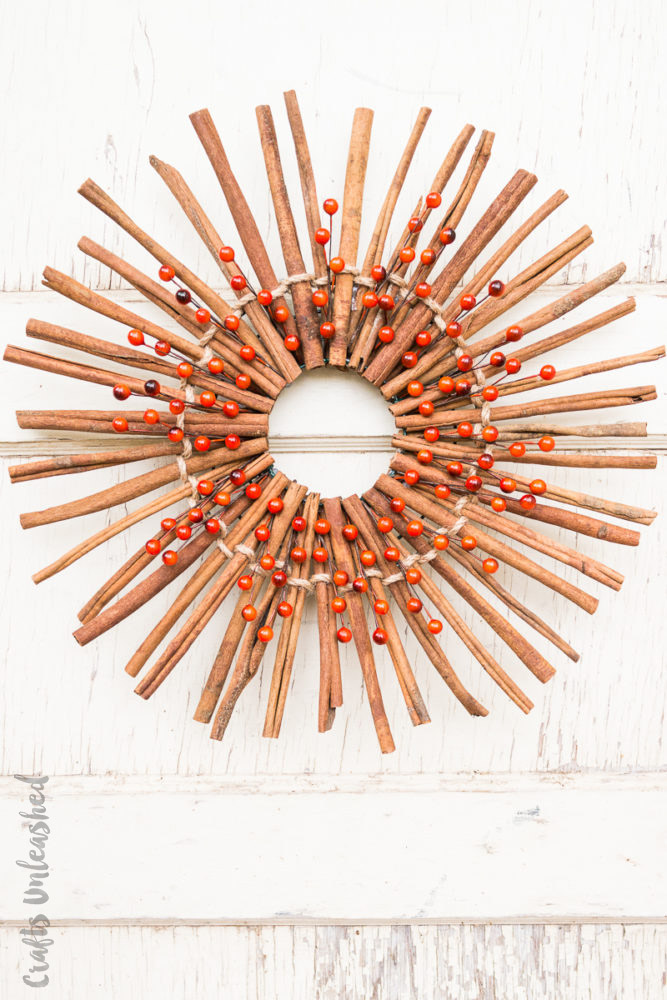 Fallen branches and leaves are a common occurrence this time of year. My second DIY incorporates the organic and natural essences of autumn. Poppytalk's brilliant idea of wrapping copper and gold foil around the tops of branches creates an enchanting effect that makes for a dramatic centerpiece or foyer table arrangement.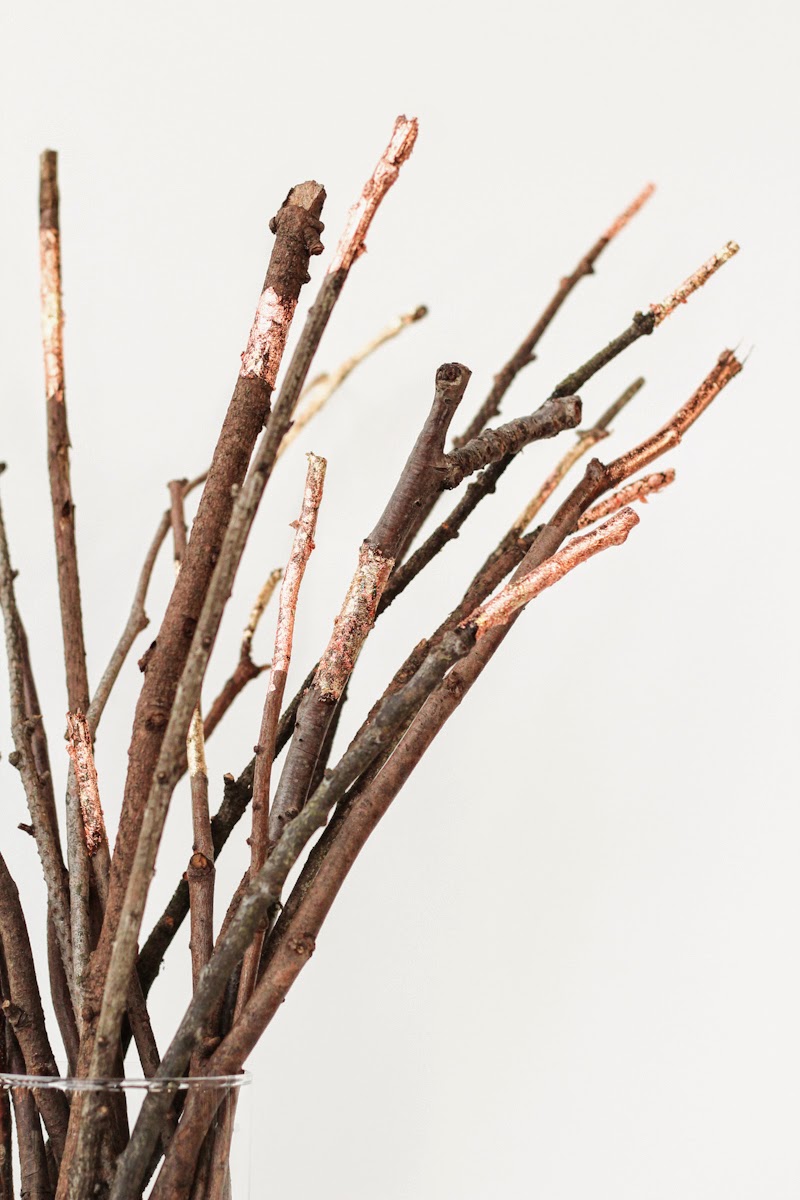 If you're looking to replace your pillow covers with something more seasonal, this DIY is for you. Ukkonooa uses Roman leaves and fabric paint to create the delicate pattern on her fabric. An easy and quick DIY that requires going for a nice walk to hunt down pretty fall leaves.