New York City is as eclectic and diverse in its architecture as it is in population.
Manhattan is everything. It's a melting pot of cultures and designs, all fused into one vibrant, exhilarating place. The city is gritty and can feel overwhelming, but if you know where to look, you'll find beauty on every corner. There are luxurious buildings, quaint areas, sexy and alluring neighborhoods, and quiet, tucked-away corners.
The three major architecture styles prevalent in New York City are: Pre-war, Post-war, and new construction. Pre-war homes are defined by taller ceiling heights, nice detail work reflected in the home's architecture, and a smart use of space. Post-war homes tend to have boxy, lower-height ceilings and generally require adding luxe touches and details during renovation. New buildings are typically contemporary and showcase tons of design details.
Real estate here is incredibly expensive, and thus, highly cherished.
Apartments are well-cared for and designed for efficacy of space. They are also an oasis away from the hustle and bustle of this busy city. New York offers endless options for food, culture, and entertainment, something its residents take great pride in. To make it in New York City means you can make it anywhere, and there's no place like it to call home.
When it comes to interior design preferences, New York City residents are a mixed group.
Some want to create a home-y city existence while others own multiple homes and want their city life to feel sleek and contemporary. Most appreciate high-style as well as multi-use items that double as storage. House of Funk's New York City clients want bold, show-stopping furnishings, but also look to us to make the most of tight quarters with practical pieces that are anything but boring.
Want to know more? Choose a service:
Full Service
Interior Design
Our full-service approach enables us to manage and execute design projects from the initial concept to the final touches. The process is hands-on, detail orientated, and driven by our on-site presence.
Full-service interior design is a flat design fee per room. Learn More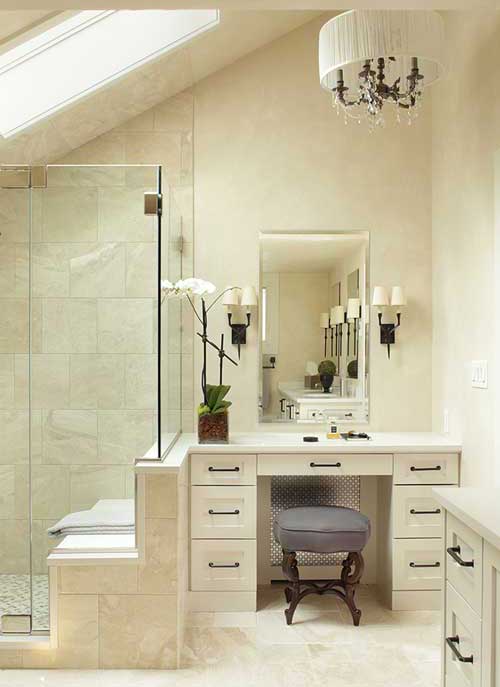 Online
Interior Design
Conceptualized exclusively via online communication, our online version of interior design is a thoughtful and modern approach.We identify your aspirations and guide the creative vision, giving you the tools and resources needed to execute great design from wherever you are.
With online design, each room costs $1,500 (Note: This fee is for design only.) Learn More