There's décor I like, and then there's décor I can't. stop. thinking. about. Every week I showcase an item the team is currently obsessing over, aka a "Funk favorite." CF Modern's appropriately named Obsession Bench is alluring and decadent. Part of their erudite, tapered brass Stilletto collection, the bench's glamorous design is a win-win in our book. Check it out below.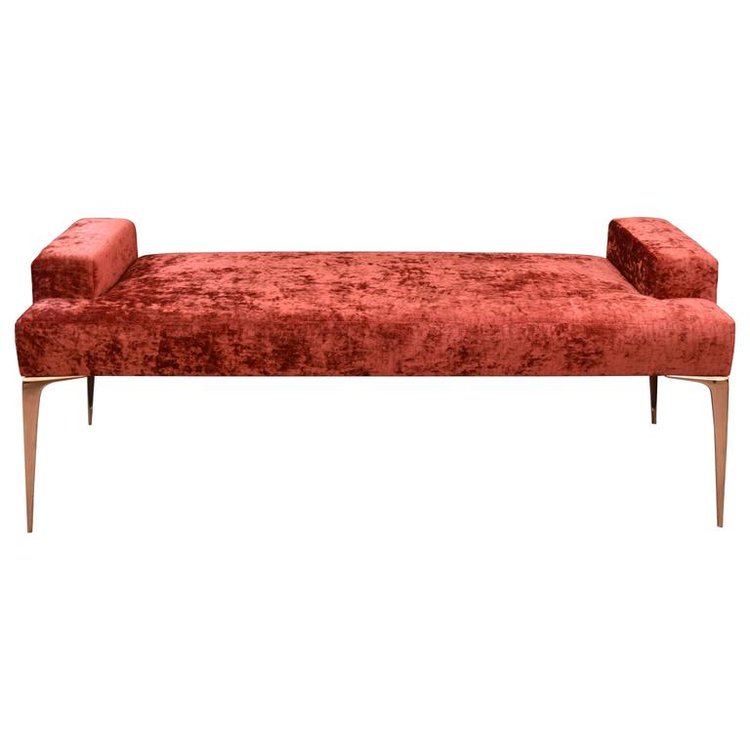 New York-based CF Modern was born from a partnership of top-tier, mid-century modern furniture collectors, dreamed up as a venue to provide clients with exceptionally designed pieces in the aesthetics they loved. Beginning with their flagship Stilletto brand, which started with a single, fashion-inspired bench, their inventory has expanded to include an intriguing variety of ottomans, side tables, and consoles.
This bold bench is a great conversation piece in any room, but I envision it in a formal living room or a master bedroom. It's at once romantic and sensual, and evokes a mix of old-world charm and modern sensibility.