Anuschka Rees knows a thing or two about a tightly edited wardrobe. The German-based writer devoted an entire blog to the process, then wrote a book on the subject (now that's our kind of trendsetter!). The Curated Closet: A Simple System for Discovering Your Personal Style and Building Your Dream Wardrobe, published by Ten Speed Press, is a must-have for anyone looking to refine, refresh, or even completely overhaul their wardrobe and their closet. As an interior designer, I see all kinds of closet spaces, and I echo Anuschka's sentiment that a streamlined closet is the best kind of closet. Her book is brimming with helpful tips, chic fashion photography, and helpful charts. Below, a few snippets on the Curated Closet philosophy.
The Curated Closet Philosophy

Be selective: Reserve your closet space for items you love 100 percent
Training yourself to become more selective is the single most effective thing you can do to upgrade your wardrobe. Try to think of your closet as an exclusive, members-only club. Only pieces that you love and are truly excited to wear get an invite. Anything ill-fitting, scratchy, worn-out, barely "good enough," or that simply doesn't suit your personal style is not invited.
Be authentic: Forget conventional style typologies like "classic" or "bohemian" and create your own unique look
Style typologies and lists of "wardrobe essentials" are to style seekers what fad diets are to people who want to lose a few pounds: quick-fix, one-size-fits- all solutions that make you feel as if you are making progress for a while but ultimately won't help you address the root of the problem.
Sure, you may like a lot of the same colors, materials, or cuts as someone else, but way you combine these into outfits, the pieces you choose for different occasions, and how you style your looks are all a reflection of your unique likes and dislikes and the influences that you have picked up over the years.
Aim for quality: Build a wardrobe of high-quality pieces that last more than just a few years
Once you become more selective about what you keep in your closet, you'll attach a bigger value to each individual piece and will probably no longer be satisfied with cheap, badly manufactured stuff. You'll want clothes that feel good on your skin. Clothes that are sturdy and durable and that won't fall apart after a couple of seasons. Clothes that fit the contours of your body well, without distorting your silhouette or restricting movement.

Style trumps fashion: Get excited about fashion trends that suit your own style, but ignore all others
Some of the biggest style icons of the last century were people who explicitly did not follow every new trend out there and instead had their own very distinctive looks from which they rarely strayed. That's not to say I am against fashion, not at all. And having your own personal style and being into fashion aren't mutually exclusive. What's key is that, rather than seeing fashion as a ubiquitous standard, you see it for what it really is: an art form.

Put in the work: Invest time and thought into developing your style and selecting the perfect garments
Like everything in life, styling takes practice.
It takes time to train your eye, experiment with different aesthetics, and develop a sense of style that feels natural and effortless to you. It takes time to figure out which types of pieces work best for your lifestyle and to curate a versatile wardrobe. And it takes time to then learn how to best utilize those pieces to create outfits that you love.
The bottom line is that if you want great style and a wardrobe that reflects it, you need to put in the work. But the good news is that, no matter what your wardrobe looks like right now, you can get it back in shape and even have fun doing so.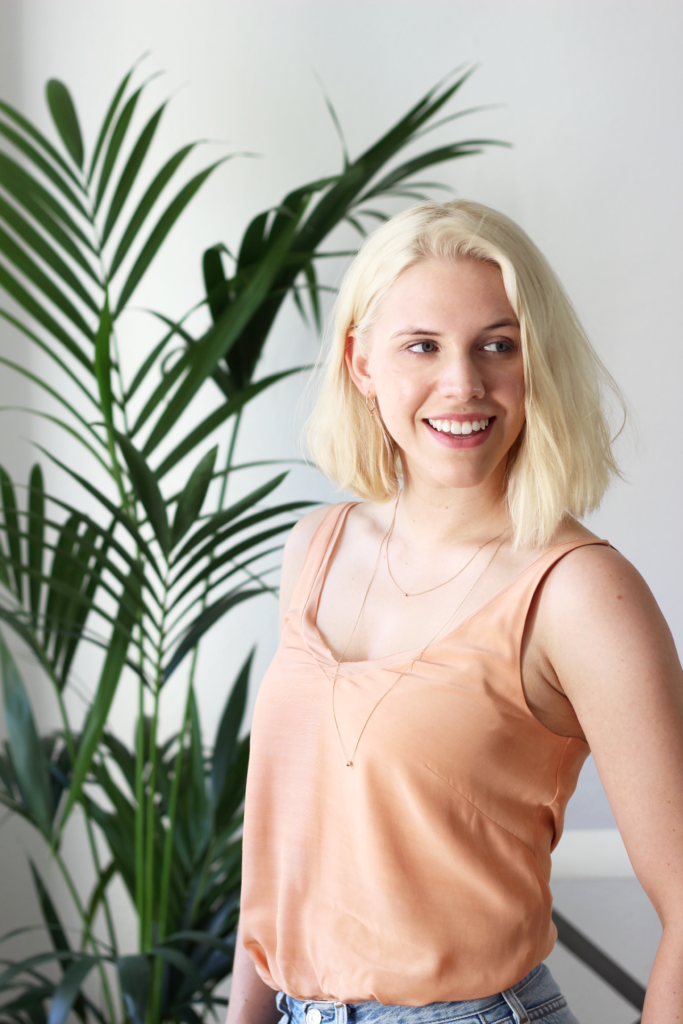 Reprinted from 
The Curated Closet
, copyright © 2016 by Anuschka Rees. Published by 
Ten Speed Press, an imprint of Penguin Random House LLC. 
Photographs copyright © 2016 by Anna Rose Hankow.