Be it an incredible coffee table book, a page-turning novel, or an interesting article, I'm always on the hunt for good reading material. When Pantone announced "Greenery" as the 2017 Pantone Color of the Year, I got excited. For me, this color is symbolic of hope, a fresh start, and greener pastures. Pantone defines Greenery as a "fresh and zesty yellow-green shade," the perfect color for warming up those monochromatic winter palettes. Below, how to use the Pantone's 2017 Color of the Year in your home.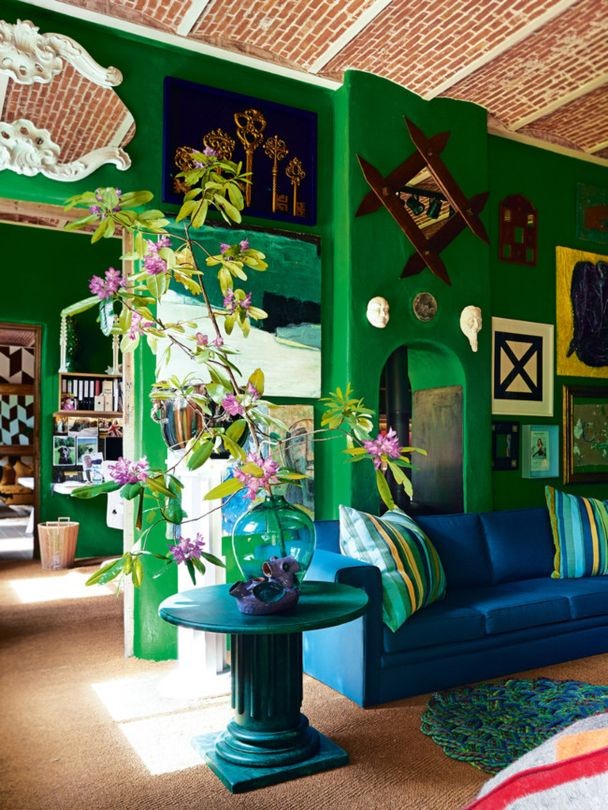 Inspiring me this month is Vogue Living's roundup of beautiful homes featuring green: "How to use the 2017 Pantone Color of the Year for Your Interiors."  Whether you're looking to make a bold statement or simply want to start small, this article has several options.
Introducing plants into your home is a great, and typically budget-friendly, way to bring that pop of greenery into your space. Pro tip: Know your space and the amount of light it gets as that is a big factor in keeping plants alive and thriving. If you're looking to go big without the maintenance of real greenery, create an accent wall with a plant-based wallpaper (as seen in slide three of Vogue Living's roundup).
The easiest way to incorporate green accents into your home décor scheme is to choose accessories and furnishings that showcase the shade. These add dimension to a room without completely changing the original aesthetic. Reupholstered cushion seats, painted chair trim, throw pillows stitched with traces of the color, and striking artwork are all wonderful ways to infuse your home with greenery.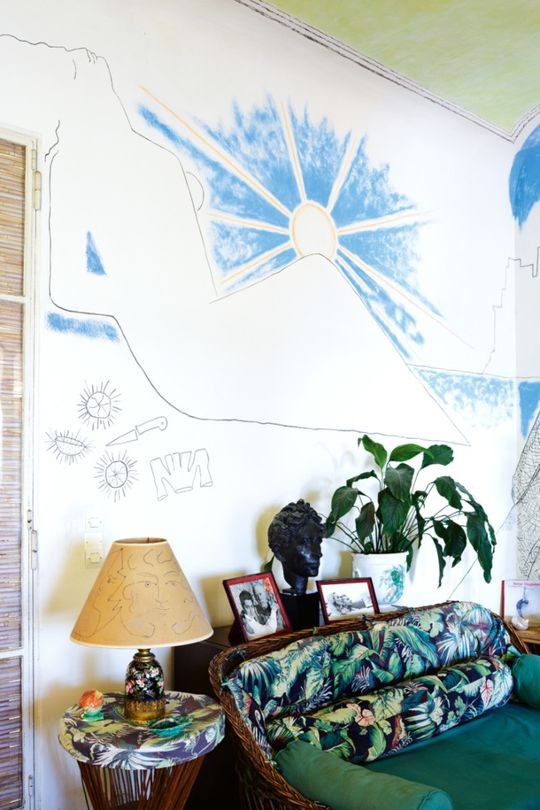 I'm eager to see this uplifting hue make a major statement in the interior design industry. Because no matter the environment, a touch of greenery instantly livens up a space. Tell me, how would you use Pantone's 2017 Color Of The Year in your home?