As the year winds down, you're likely to find yourself in the thick of holiday prep. Gift shopping, meal planning, and party décor are all order of business during party season. The good news: It's possible to enhance your entertaining prowess with a few simple crafts. This Weeken(DIY)ing feature is all about beautiful, of-the-moment DIY holiday centerpieces that are guaranteed to wow your guests.
Fall festivities are all about celebrating the gifts of the season: fresh produce, fragrant herbs, and warm, natural candlelight. Lifestyle expert Julie Blanner gets it right with her cheesecloth and candles table setting, which includes a striking arrangement of bright, crisp apples and fresh eucalyptus sprigs. A little pop of color goes a long way in this winning combination.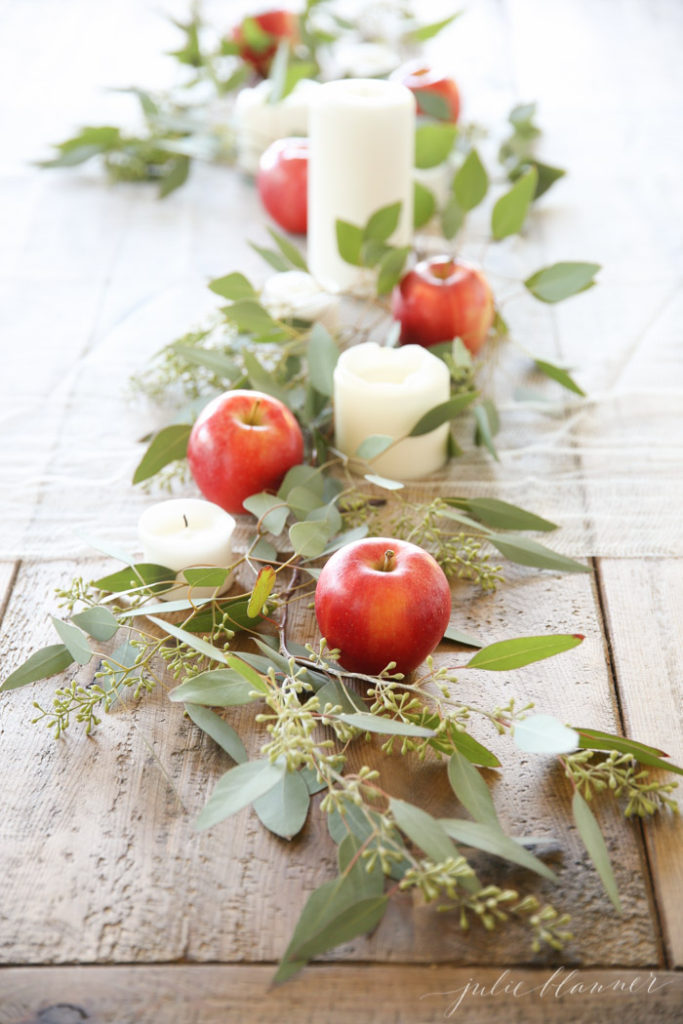 Few things say holiday cheer more than the age-old pairing of cranberries and evergreen. Today's Creative Life takes the classic table topper a step further with these simple, yet elegant glass jar luminaries. The power of votive candles couldn't be stronger in this floating setup, which takes advantage of the natural buoyancy of cranberries to wonderful effect. Just add water, indeed.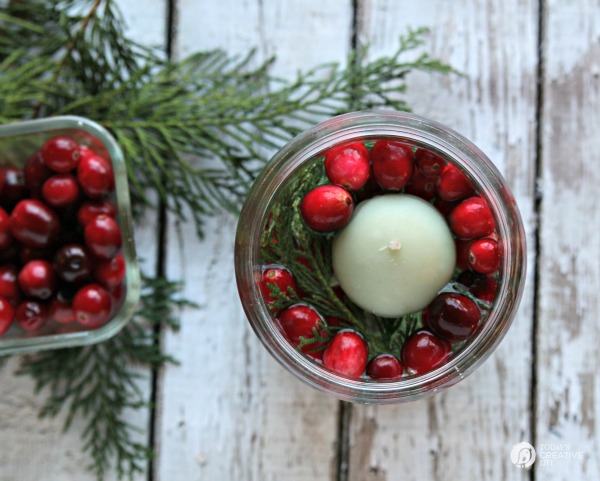 Much like a layer of freshly fallen snow, a coat of white paint can convert everyday objects into new and fascinating embellishments. The Aesthetic Nest is a major proponent of the transformative power of pastels, and their bleached tablescape brings major contemporary style to any dinner gathering.