There's décor I like, and then there's décor I can't. stop. thinking. about. Every week I showcase items the team is currently obsessing over, aka "Funk favorites." There's an understated elegance to
Calico
 wallpaper. Their tailored designs are one-of-a-kind, and high on my wish list.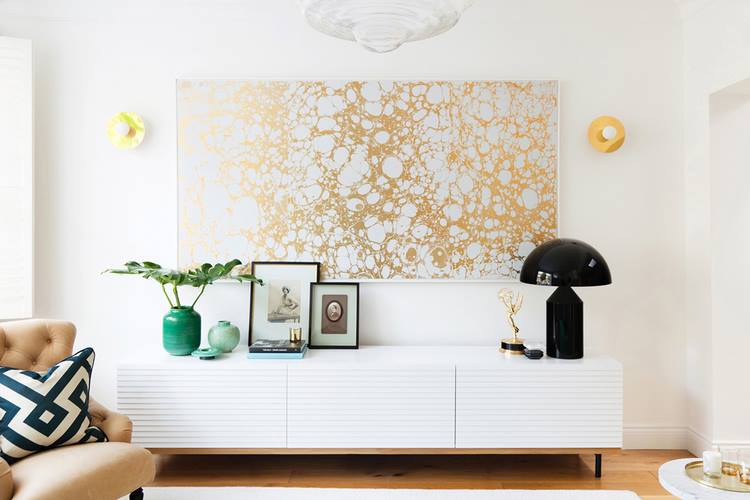 This Brooklyn-based atelier sports globe-hopping technical influence, having studied Japanese and Turkish styles of paper marbling. Their landmark
wallpapers
 are subdivided into eight distinct genres:
cirrus
, 
satori
,
fragments
,
inverted spaces
,
brasscloth
,
willow,
aurora
, and their crisp
Calico collection
. Burnished surfaces, ombre dyes, and lightning strikes of gold leaf all coalesce into a body of work that effortlessly enhances all spaces. Some of their products are hand-painted, all are extraordinary. Calico finds inspiration in all things: the rippling of water, the texture of woven grass, and the delicate gold striations of
kintsukuroi pottery
. Tell me, which of their wallpapers you'd love to see in your home?