A good portion of my work revolves around color. What pairs well with what, which hues evoke certain moods, what kind of message a particular color conveys…the list is endless. In Color Coded, I match a beautiful, of-the-moment shade to great interiors across the web. Right now, I'm feeling rich navy hues.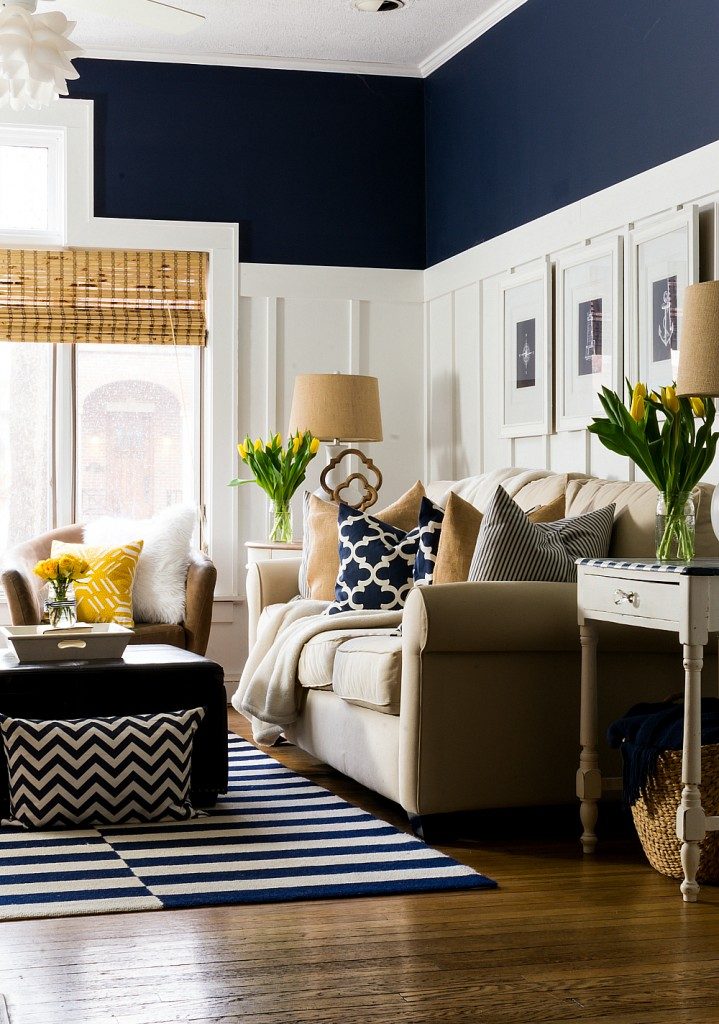 First, a look into It All Started With Paint's airy living room, which fully embraces the classic sailor feel. Patterned pillows, striped coffee tables, and a checkerboard rug add a variety of texture to the space, while framed nautical prints drive the theme home. My favorite feature: how the quatrefoil design of those deep-blue pillows is skillfully repeated in the choice of accessories.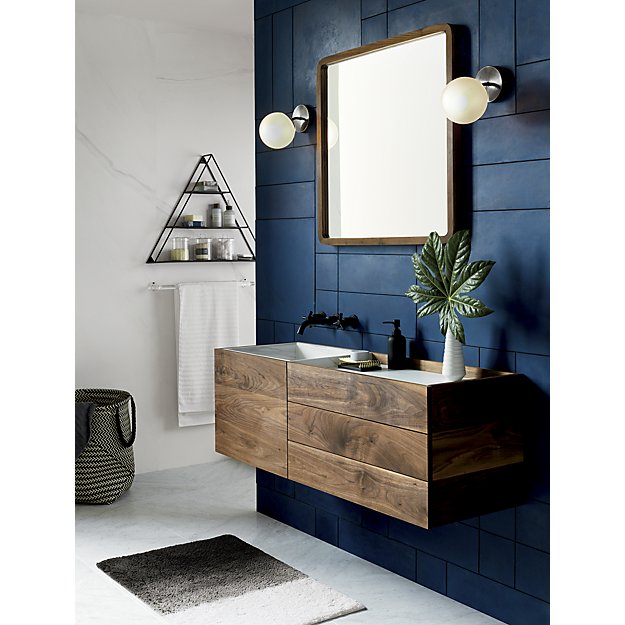 The rich intensity of this blue also pairs well with a refined aesthetic, as seen in this bathroom via CB2. On an accent wall, the color truly shines when accompanied by warm, earthy tones and natural surfaces like the wooden counter. The contrast between the deep blue and white walls is divine, and ties the space together.
A stunning finale for all you blue lovers: Greg Natale's collaboration with high-end French furniture firm Grange. Lusciously patterned upholstery and blue-toned wood provide an exciting interplay of contrast in this elegant dining room. Sophisticated accents and a decadent black chandelier give the room exquisite character. Refinement at its finest.