There's décor I like, and then there's décor I can't. stop. thinking. about…aka, my current "Funk favorite." Right now, I'm digging the
Grinda Rectangle Pillow
from local home and accessories designer
Johanna Howard Home and Accessories
. I am always on the hunt for luxurious accessories that accentuate a room's natural beauty without sacrificing comfort or functionality. Throw pillows are great accent pieces for rounding out a space, be it a serene master bedroom or an inviting living room.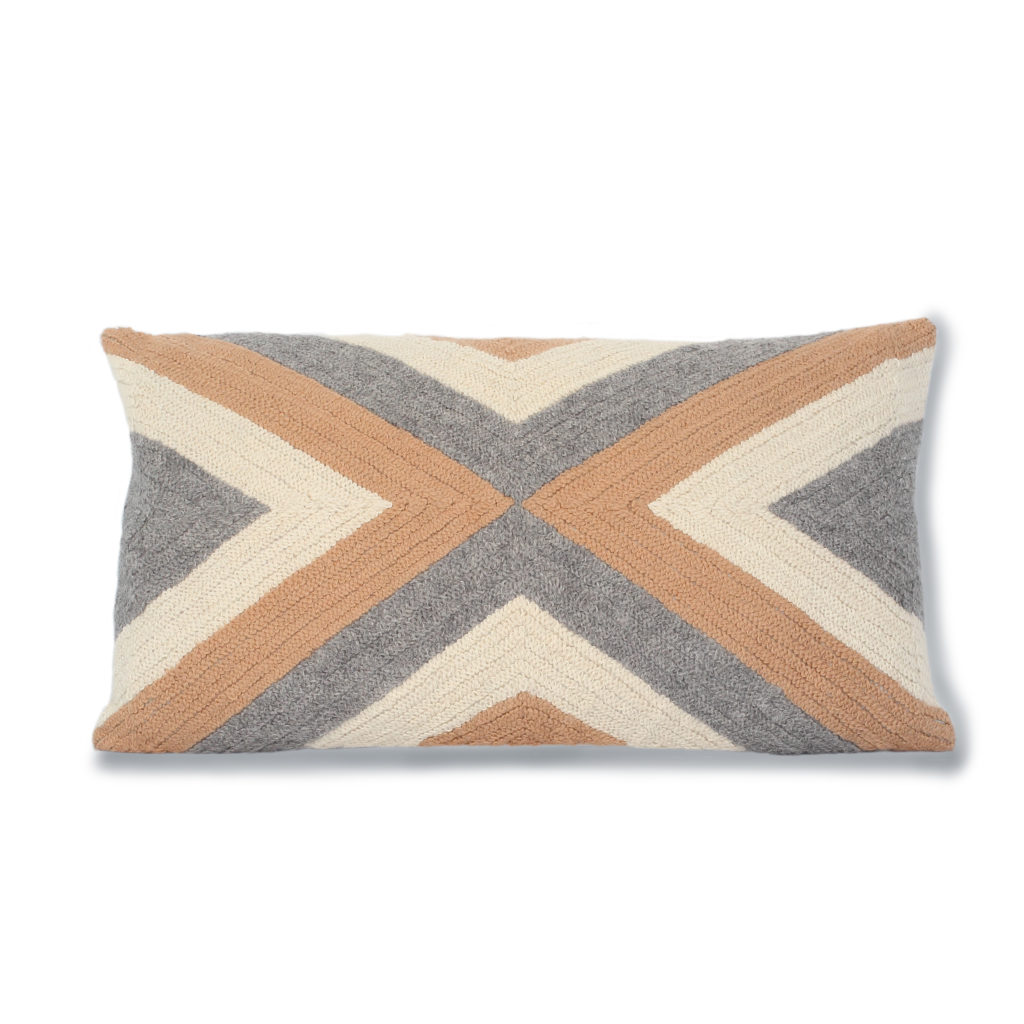 The Grinda pillow is a real gem. It's made of 100% baby-alpaca wool, and its elegant geometric pattern is embroidered by hand. You've heard me discuss my obsession with blush and camel this season, so it's no surprise that I gravitated toward this particular pillow. In my own home, I would showcase this beauty on the leather couch in my family room. The contrast of weathered leather and soft wool would be divine.
Some background on Johanna Howard. The Montclair-based designer originally hails from Sweden, where a European aesthetic dominated her upbringing. She later moved to the U.S. and worked in women's fashion in both Los Angeles and New York. But it was a trip to a baby alpaca farm with her daughter that forever changed the course of her designs. Baby alpaca wool is incredibly soft, lightweight, water repellent, and an environmentally friendly alternative to cashmere. Johanna saw an instant opportunity to create products that define "sustainable luxury."
It wasn't long after visiting the alpaca farm before Johanna was meeting with Peruvian artisan knitters and weavers, complementing their 6,000-year-old craft with her passion for colors and textiles. The company collaborates with fair-trade and women-owned studios in Peru, and the result is inspiring and impressive. Johanna's beautifully curated line of home accessories is one that can be passed down from generation to generation, and appreciated by all.
Which of Johanna's accessories is your favorite?