There's décor I like, and then there's décor I can't. stop. thinking. about. Every week I showcase an item the team is currently obsessing over, aka a "Funk favorite." If you've ever caught yourself doodling shapes in an empty notebook, only to pause and think about how incredible those shapes would look as a décor piece, you're not alone. Italian designer Roberto Giacomucci had those exact same thoughts when coming up with these marble and metal shelves. The design is abstract and intriguing, and most of all, powerful.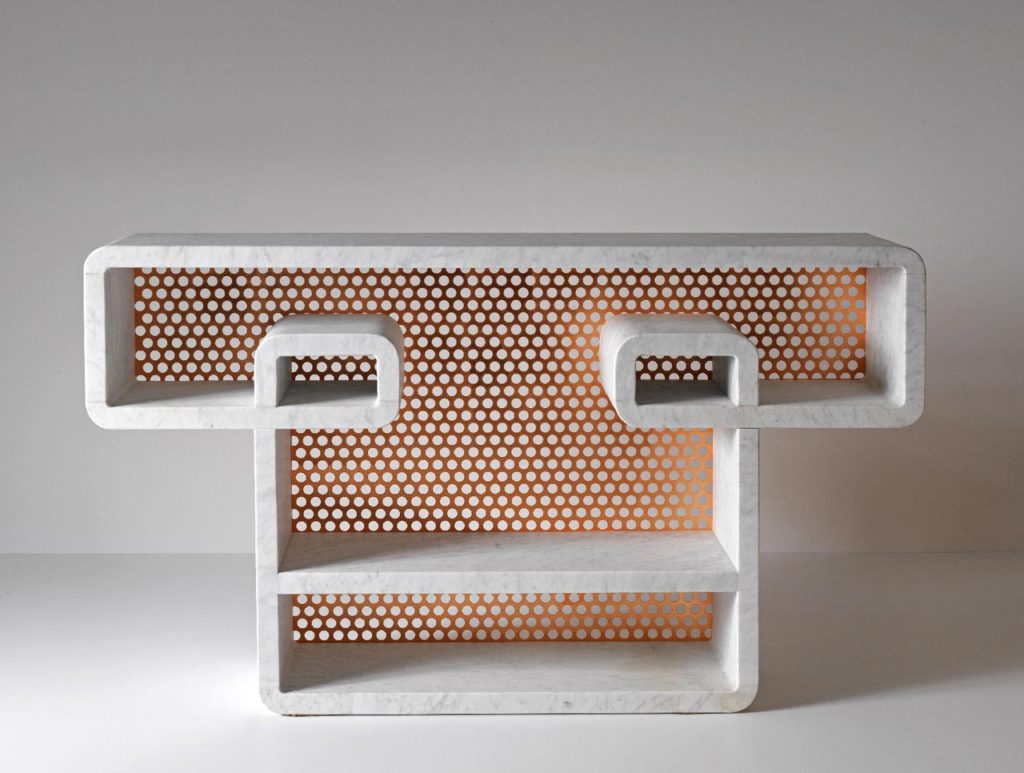 Giacomucci has made important strides in the design field thanks to his ability to fashion complex ideas into functional pieces for contemporary spaces. He is passionate about getting to know the "soul" of the materials he uses—an idea that he believes contributes to the cohesiveness of his designs.
These shelves feature white Carrara marble and copper and brass finished metal backs, a strong pairing that is unexpected yet balanced. There is an air of minimalism to this design, one that is best respected with thoughtfully chosen accessories. Sleek accent pieces such as a unique art book, a striking candle, and an interesting vase allow the shelf to take centerstage in any room.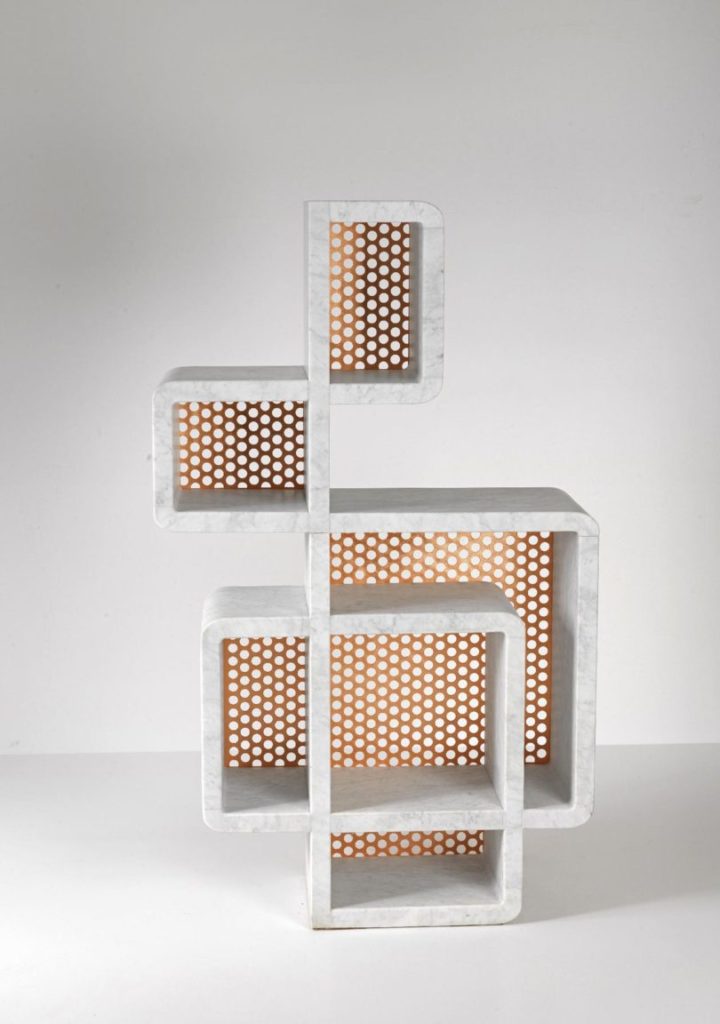 How would you style these shelves in your home? I love hearing from you so comment below!