Coffee aficionados world-over recognize the art, science, and skill that goes into making a really great cup of jo. There's more to it than meets the eye, and no one knows that better than Local founders Robert and Adele Genovese. Robert grew up in Greenwich Village, where he was exposed to the hospitality industry from an early age (read more on that below), and has since devoted his life to the pursuit of top-notch espresso and tasty sweets, as well as the ideal setting for enjoying said drink and food. Adele was born in Palermo, Sicily, and moved to the United States at the age of seven. She brings time-honored Italian traditions to the shop, and personally selects all of the delicious pastries sold at Local. Read on for Robert's thoughts on all things coffee, why community plays such an important role in the coffee-house world, and why local is always best.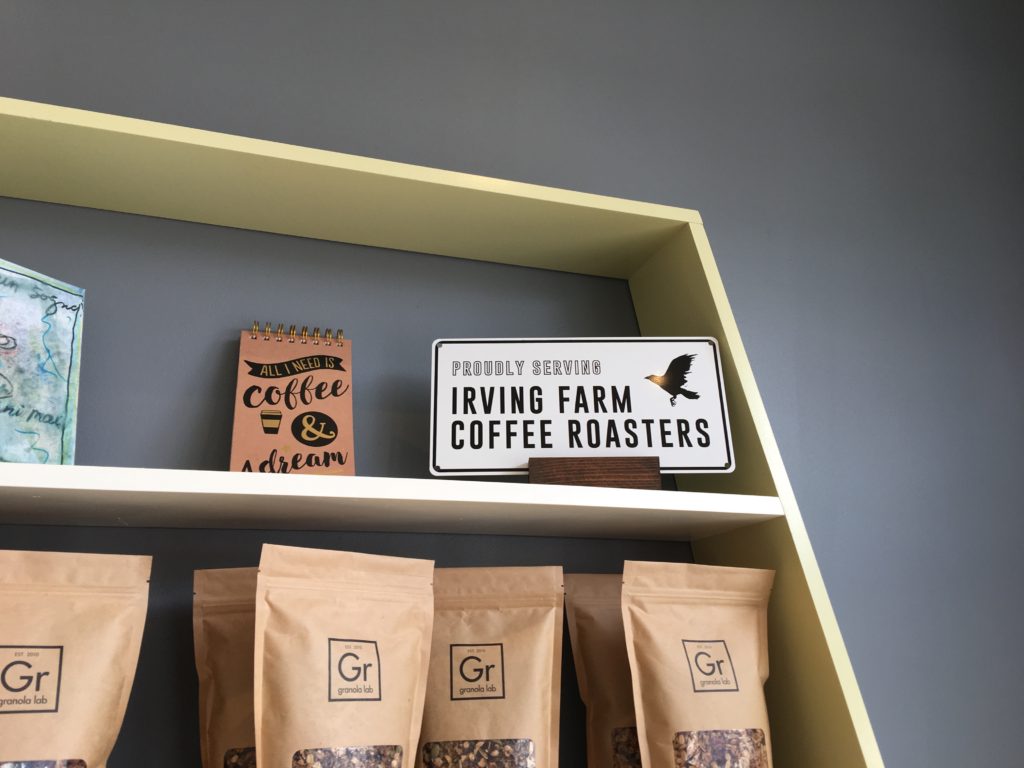 Why did you decide to open Local in Montclair?
First and foremost, Montclair has been home for the last fifteen years. We love this community and everything that it has to offer and represents. I first discovered Montclair as a teenager when a childhood friend moved here from the city and understood then, even at an early age, that this is a special place.
We decided on the Watchung Plaza location as we felt a real need for a dedicated coffee shop on this side of town where locals can literally walk to. Also, candidly—I've had my eye on this shop for years as it has this crazy-positive mojo for me which is almost counterintuitive as the last three businesses did not stay for long. The space was designed by MADLAB, a local, award-winning architecture firm.
How did you get into the business?
I love this question as I look at it two ways. First, I was born into the hospitality business as my family owned Milady's (a famous, local dive bar in NYC which was open for 50 years!) when I was born. I spent the majority of life in that business, both working and spending my free time, as it was such a rich resource of information, entertainment, and family. I ultimately graduated with a degree in hospitality and went on to work at the Plaza and Hyatt chain. That said, over the last twenty years, I pivoted to working in the media and marketing industry, and have specialized in developing and growing amazing brands.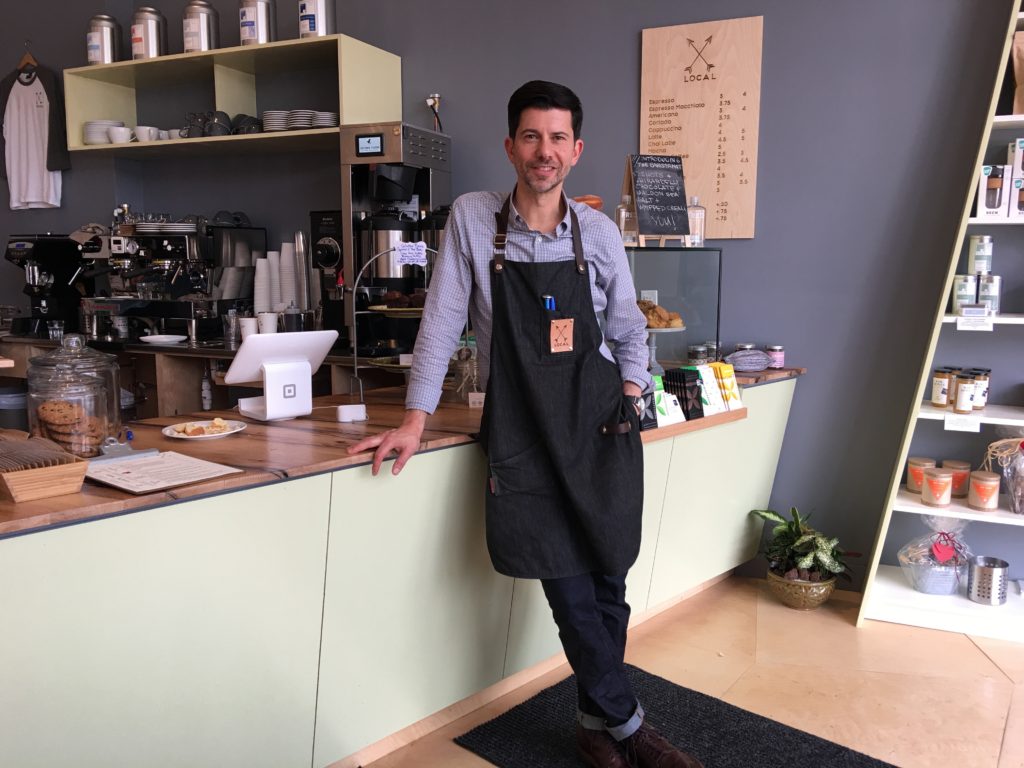 Next, over the last ten years or so, I have absolutely fallen in love with coffee and coffee culture. The tipping point for deciding to open a shop can be credited to an artist I was lucky enough to have listened to at a TED talk. Elle Luna gave this beautiful talk on The Crossroads of Should and Must: Find and Follow Your Passion about how in life, we have this incredible opportunity to respond to where life is pulling us and ultimately, the passion we feel towards a particular discipline allows us to thrive in that space.
What makes for the perfect cup of coffee?
Art and science.
Science:
-We operate the Ferrari of espresso machines (we use the La Marzocco Linea)
-High-quality water as coffee is 98% water and without pristine water, the coffee doesn't have a chance (we triple filter our water for drip, espresso, as well as our ice!)
-The best coffee beans in partnering with Irving Farm, who hand-pick their beans specifically as coffee matures at different points on the same plant. This allows them to avoid having to over-roast their beans to mask imperfections, instead letting the true bean flavors emerge from each of their partner farms.
-Well-trained, highly attentive, and caring baristas
Art:
-Our space was built with our community in mind, and provides the perfect environment to either grab and go or stay and chill for a while.
Your ideal coffee + pastry pairing:
Simple is always best. An Irving Farm Blackstrap espresso and Balthazar croissant.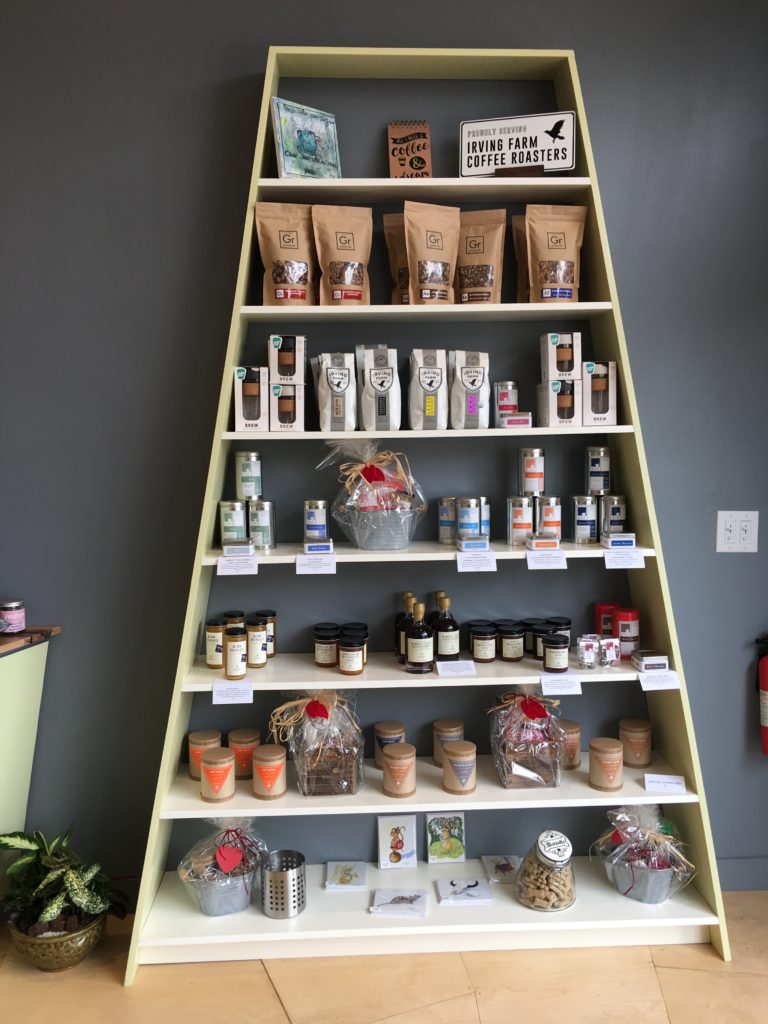 Talk to us about the role of community in the coffee shop world:
I have been lucky enough to visit and spend time in coffee shops all around the world, from Italy to Argentina to Portugal to Costa Rica to Amsterdam, and domestically in New York City, Miami, Venice Beach, and Portland. The noteworthy similarity is the people. Coffee people are the chillest, nicest, most loving, and empathetic people I have ever met. They create an environment where all are welcome and can spend time unwinding from the days' activities or provide a platform to ease into the day with a sense of mindfulness. I think a misnomer is that coffee shops are places to find fuel to further accelerate you through your day…we built a space that does the opposite.
Why is supporting Brooklyn and upstate NY vendors so important to Local's business philosophy?
We support local business in the areas where we have found the perfect partners and personally have spent a good amount of our time. In New Jersey, we partner with Balthazar and Squirrel and the Bee. We also partner with Toni's Kitchen which is our most meaningful relationship as we donate food to those in need on a regular basis. Brooklyn is important for the diversity of its cultural narrative—so many beautiful stories coming from this borough. We discovered true business and social-cause entrepreneurs who personify this spirit in Fany Gerson of Dough and Alex Crosier of Granola Lab. Plus, the food is awesome!
Tell us how you plan to incorporate local art and local stories in the cafe and on your website:
We do so in both digital and analog ways. From an analog perspective, we dedicated a canvas in the shop for local artists to share their work through a monthly residency. Here, they can post their work, use the space for openings or showings, as well as invite friends and family to view. Digitally, we host a monthly Q+A on our blog entitled "Local Talk," where we share the story for our rich and diverse art community. We also leverage social media to amplify the Montclair messaging to a larger, global community.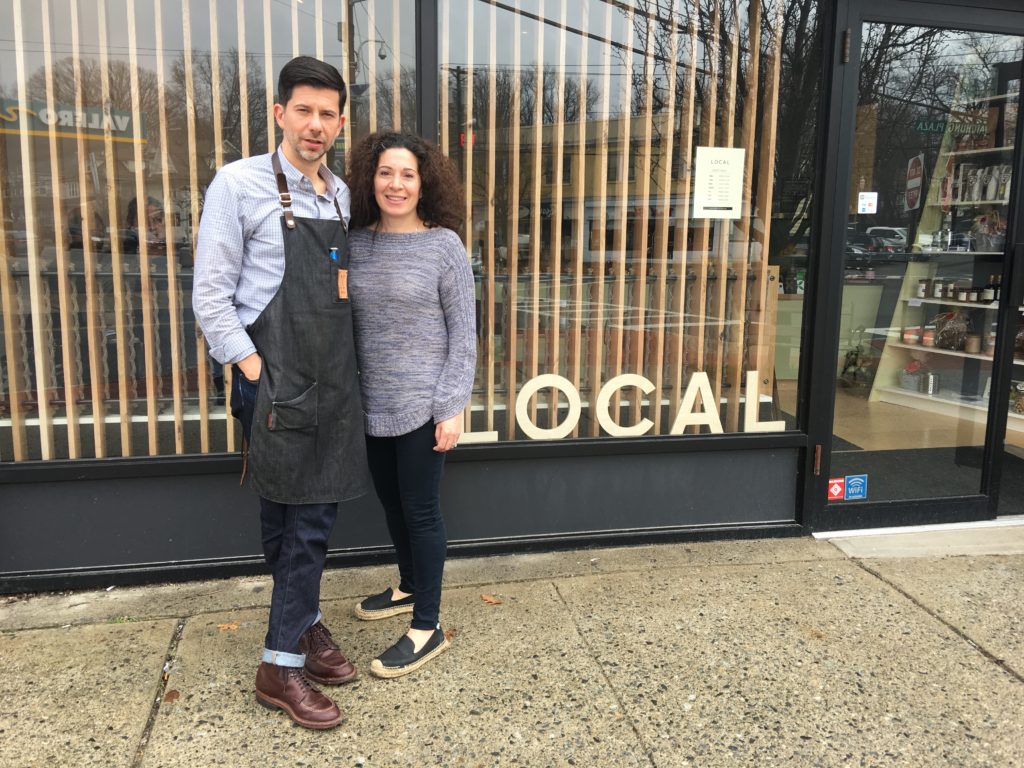 Favorite travel destination:
This is a tough one. Avoiding the obvious exotic locations, Miami is really special for a variety of reasons, and also because I had the most amazing espresso, and of all places, at a gas station.
Favorite way to unwind after a long day:
Meditation. These days, I am a big fan of guided mediation through Headspace.
Motto you live by:
"Wherever you go, there you are." —Jon Kabat-Zinn