Andre Weker created The Montclair Orchestra as a space for seasoned professionals and amateur musicians alike to come together and make music. After a series of moves to Boston, North Carolina, and London for work, Weker and his family relocated to Montclair. They settled on this area because of the community's diversity and the support of cultural arts. It was here, that Weker got back to his musical roots.
The original Montclair Orchestra was first created in 1922, with the help of St. Luke's Episcopal Church in Montclair. After a successful run, the orchestra moved to Newark, where it eventually became the New Jersey Symphony Orchestra. As a resident, Weker noticed the lack of an orchestra in Montclair, a community he felt would benefit from one. So he decided to bring one to town. Read on to find out how classical musicians and a local community came together to form the ideal symphony.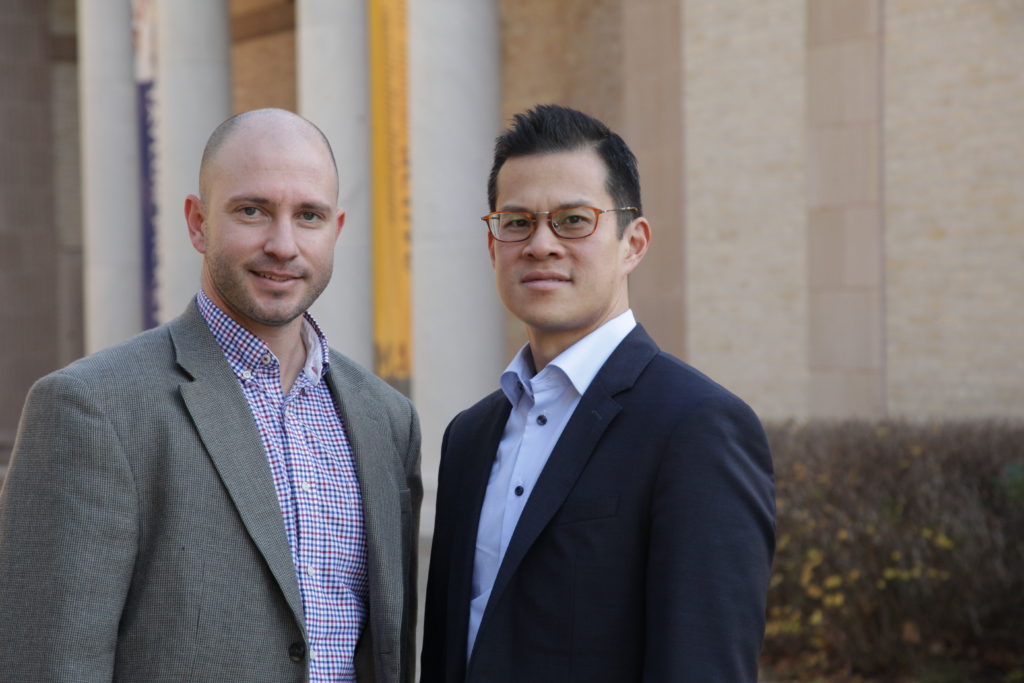 How did The Montclair Orchestra come to fruition?
My family relocated to Montclair after work-related moves that brought us from Boston to North Carolina, and then to London. One of the primary reasons we chose Montclair was the clear cultural and arts support in Montclair, along with the diversity and educational offerings of the town. After becoming more familiar with everything the town had to offer, it became clear that an orchestra would be a perfect addition to the community. With a music conservatory at Montclair State University's Cali School of Music, a philanthropic base that encourages artistic endeavors, and numerous high-caliber musicians living in and around Montclair, it became clear to me that this unique convergence would be an ideal opportunity to launch an orchestra that can transcend the traditional expectations of the "classical" music industry.
How did you get into the industry?
The reality is that I was never fully in the music industry until beginning this venture. As a student at Boston University, I regularly played with various orchestras in the greater Boston region, but never went so far as to pursue a professional career in music, instead choosing full-time employment with an environmental firm at which I had worked through university following my degree.
In 2010 when I retired from the environmental remediation industry, I also experienced the passing of my father. The silver lining to that difficult time was that I inherited the piano I had grown up playing, giving me the opportunity to come back to music. As I became reacquainted with my musical training, I also was asked by friends if I would teach piano lessons. While building a small piano instruction studio, I had the good fortune to meet a couple of other conservatory-trained musicians. We formed a chamber music ensemble called SkyeProMusica, based in North Carolina, and held several performances in the Charlotte region. From there, I became further reacquainted with former music associates, including several that had gone on to be some of the best musicians in the world, winning jobs with prestigious ensembles such as the MET Orchestra, the New York Philharmonic, and the Boston Symphony Orchestra. Those associations brought me further into the music industry, teaching me more about both the ongoing development of the artistic side of the industry, as well as the management aspect of arts and nonprofit organizations.
Why did you decide to bring David Chan on as music director?
When the orchestra was formed as a nonprofit corporation, one of our first tasks was to identify a music director that could lead the orchestra both as a musician as well as the"face" of the organization. We posted the position opening at regional conservatories as well as on some prominent industry websites. I anticipated that as a new startup orchestra with a plan for five concerts in the first season, we would attract 20 to 30 applicants; we ended up receiving nearly 100 resumes from aspiring music directors from across the country, and even across the globe. Conductors with ties to major organizations including the Atlanta Symphony Orchestra and the Los Angeles Philharmonic applied; however we knew upon seeing David's application that we truly had something special. David is a world-class musician, recognized for his prominent position as concertmaster of the renowned Metropolitan Opera orchestra. But even more importantly, he is a highly intelligent, hard-working, focused, and pragmatic individual who understands the efforts needed to introduce a new organization and make it successful.
Tell us about The Montclair Orchestra's mission:
The Montclair Orchestra was conceived to bring high-quality orchestral music to the Montclair region, utilizing a blend of professional, amateur, and conservatory student musicians. Currently, there are two primary types of orchestras one will find outside of music schools: fully professional orchestras such as the New Jersey Symphony and the New York Philharmonic, and local amateur community orchestras such as the South Orange Symphony and Summit Symphony. While each of those types of organizations serves a useful purpose in their respective communities, The Montclair Orchestra bridges the gap between those levels of ensembles by bringing together professional musicians with select amateurs, and also incorporating students at schools like the Cali School of Music at Montclair State University and the Mason Gross School for the Arts at Rutgers. We are in the unique position of being located in a community that strongly supports the arts, and have made connections to diversify our programming by working with local institutions like the Montclair Art Museum and the Montclair Film Festival.
Why is it so important to bring music to local communities?
Suburban communities are often surprisingly limited in their exposure to cultural programming. While the NJSO and Lincoln Center are not geographically distant from Montclair, the likelihood of most residents travelling to attend a cultural performance is much smaller than some might suspect. By bringing a high-level concert experience directly to Montclair, not only will more local patrons have the inclination to attend a performance, they will also have the ability to interact with many of the musicians who are part of the communities which we serve. Most concertgoers will agree that learning about and experiencing a concert, whether rock, jazz or orchestral, is far different in a live setting as opposed to hearing it on the radio. We hope to give more people within the community that opportunity.
Favorite symphonic piece:
This is always an extraordinarily difficult question as a musician, since music preference can change depending on my particular mood or circumstance. My tastes have been known to vary between Brahms, Bach, Stravinsky, and John Adams, a span of time that ranges from the early 18th century right up to present day. That said, by and large my favorite orchestral piece is Mahler's second symphony, nicknamed Resurrection. It is a dramatic, monumental work that can truly blow away common, mainstream perceptions of a symphony orchestra. While my particular favorite recording of this piece is with the Israel Philharmonic conducted by Zubin Mehta, there is nothing like experiencing the strength and range of emotion displayed in this work in person (or even better, being part of it on stage!).
Favorite travel destination:
Having lived in London for a couple of years, we came to appreciate it almost as a second home. We still love traveling back to London to visit friends, eat picnics in the parks, walk along the Thames, visit the museums, and maybe even catch a show or concert. Equally important to me is Scotland, and the Highlands in particular. My mother is a MacLeod, so we have spent a good deal of time exploring the land of her ancestors, and in doing so, have fallen in love with the glens, lochs, and mountains of the region. And from a musical perspective, the Highlands has been the inspiration of some great music from Mendelssohn and Bruch, not to mention the traditional Gaelic tunes. Some day when we are retired, my wife and I have even discussed moving back overseas to set up a tea shop somewhere in the Highlands!
Favorite way to unwind after a long day:
With three children to handle after school, on top of the work developing the orchestra, there does not seem to be much time left to unwind at the end of the typical day. I do, however, still make time to play piano, whether as a break during the day or in the evening. Practicing is a reward unto itself, and I find that playing lets me decompress and declutter my thoughts by focusing on something that is particularly meaningful to me and can match my mood. And the occasional whisky after the kids are in bed.
Motto you live by:
Don't put off until tomorrow what can be done today.