Family friendly, community-oriented, and full of fun, Papasikos Orthodontics gives everyone a reason to smile.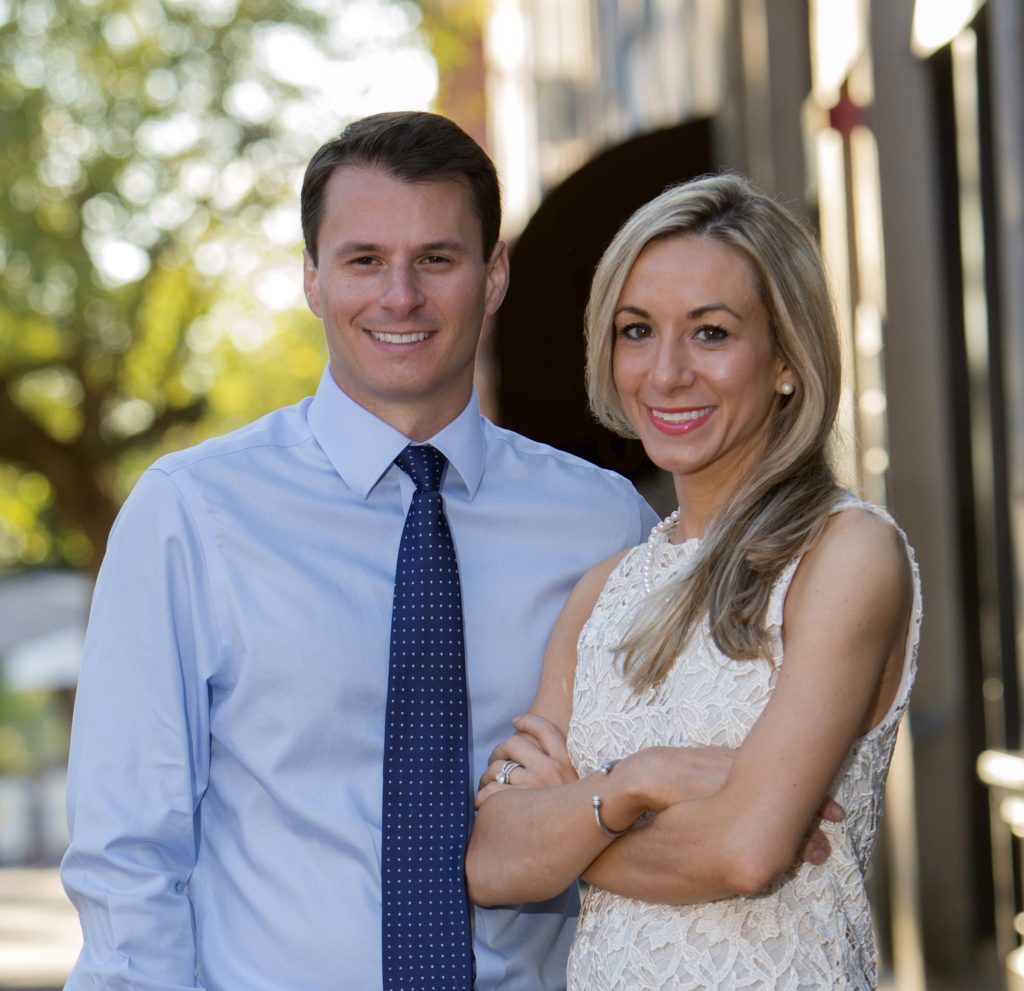 Dr. Jacy Papasikos and Dr. Arianna Papasikos have been playing "dentist" since childhood (emulating their father's practice), so it's no surprise that the siblings would eventually go into business together. Today, their practice is thriving, and centered around the principles of excellence, community, and laughter. Below, more on the brother-sister duo, and the business of giving people a confident smile.
Dr. Jacy earned his Bachelor of Arts degree from the University of North Carolina at Chapel Hill and Ivy-League dental training at the University of Pennsylvania, where he received a Doctorate of Dental Medicine, graduating top of his class. He then went on to Temple University for his orthodontic residency, where he obtained an additional two years of specialty training in orthodontics in addition to a Master's Degree in Oral Biology. Dr. Jacy conducted extensive research at Temple on facial esthetics, using advanced three-dimensional technology to better understand how orthodontic treatment can affect facial beauty.
Dr. Jacy grew up around Montclair and was an athlete in high-school and college, playing soccer and lacrosse. Dr. Jacy is currently an assistant coach for the Montclair middle school lacrosse team. His wife is also in the dental field and works as a dental hygienist. Besides both being passionate about teeth, they love outdoor activities, going to the shore, trying new restaurants, and spending time with their dog.
Dr. Arianna earned her Bachelor of Arts degree from the University of Virginia and her Doctorate of Dental Medicine from the University of Medicine and Dentistry of New Jersey, where she received an academic scholarship. Following dental school, Dr. Arianna completed a dental residency program at Overlook Hospital in Summit, NJ and treated many complex, interdisciplinary cases. She continued on to attend a dual-degree postgraduate program, where she received three years of orthodontic specialty training and a Master of Business Administration at the Roseman University of Health Sciences College of Dental Medicine in Henderson, NV.
Dr. Arianna attended high school at The Pingry School, where she was an avid tennis player and cross-country runner. She loves traveling and spending time with her husband, children and dog.
When did you decide to become orthodontists, and how did you decide to go into business together?
We both knew we wanted to be in a profession where we could directly interact and help people. The dental profession seemed like a good choice coming from a family with a long history of dentists. The orthodontic specialty appealed to us for a few reasons. We love working with kids and all their energy and enthusiasm. We love that we get to work with them over a two to three year-long period and watch them transform before our eyes into young confident adults. We love that we get to help them achieve a beautiful smile that they will carry with them for the rest of their lives. It is such a rewarding profession because everyone appreciates a beautiful smile!
We grew up together pretending to be dentists in our father's office as kids. We also seemed to pick roles in running our pretend practice that complimented each other's talents. We shared similar passions in wanting to help others and work with kids. It only seemed natural that we start a "real" practice together!
How did you come to choose the Northern New Jersey area for your practice?
Our father has practiced periodontics in Montclair for thirty years. We both grew up coming to Montclair and spending time in his office after school and working there during the summers. Montclair has always been near and dear to our hearts as it represented important memories in our childhood. We had a vision that one day we would open a practice next to our father's in the town that we grew to love. Five years ago, we made that vision a reality and have truly planted our own seeds in the community.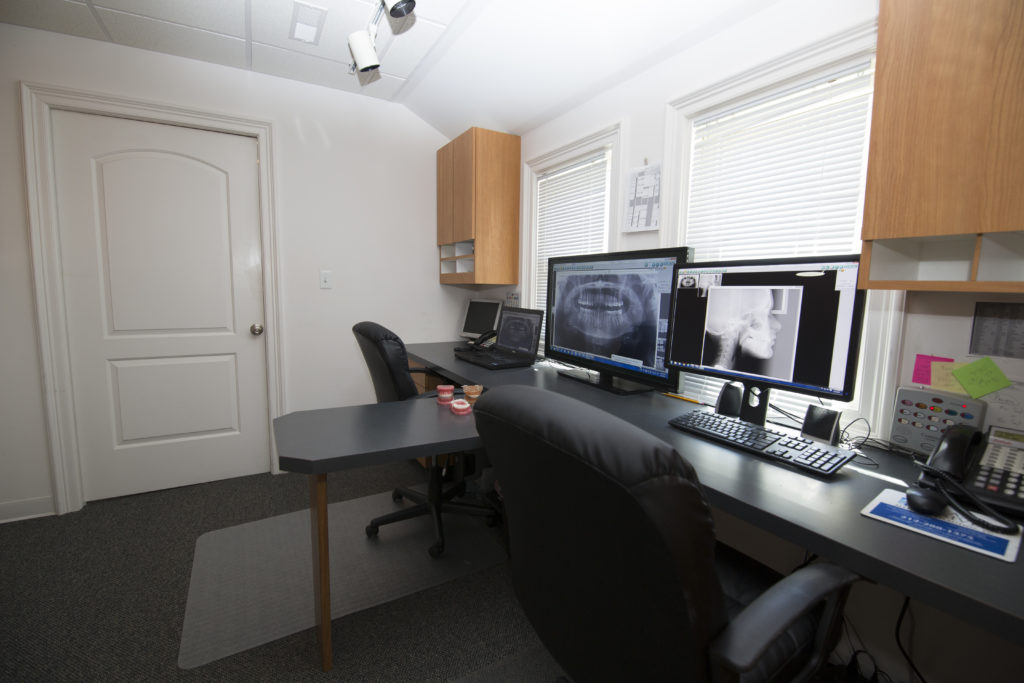 Why is a sense of community so important to running a local business?
The essential core value of our practice is centered around "Continually Supporting Our Community." If you give back to the community, the community will give back to you. In a town like Montclair, where people have such pride and love for the community, people are drawn and attracted to those businesses that share this passion. The success of our practice, we feel, could not have been achieved without our genuine love for our community.
In addition, the majority of our patients live locally, so it is a top priority for us to support neighborhood schools and local causes. We care about and are invested in the well-being of the community, because this strengthens partnerships among neighbors, residents, and other small businesses, and enriches our local environment.
What do you find most gratifying about working with a local community?
We are fortunate to be in a profession where we get to work with families of all ages. As orthodontists, we're not just straightening teeth, but also helping patients achieve the smile of their dreams. There is nothing more rewarding than watching a shy eleven-year old child who is self-conscious about their smile, grow into a mature teenager with a confident smile. We then get to follow them as they become valuable community members, achieving greatness in sports, arts, and leadership. It gives us such a sense of pride to know we were able to help them along their journey.
Talk to us about your motto "Experience life with laughter":
Life's too serious! We are in the business of giving people a confident smile. One of the greatest gifts a person can receive is confidence—the type of confidence to smile and laugh without self-consciousness or embarrassment. The type of smile that opens doors socially and professionally for the rest of your life. We are committed to giving patients their ideal smile so they can live a life full of smiles and laughter.
Why is giving back/supporting local organizations via charitable contributions important to your business model?
We really aim to sponsor and support vs. market. We help the community, we help our patients in the community, and as the community grows and improves, so does our practice. It's a win-win!
Favorite office design feature:
Modern waiting room that still maintains a cozy feel.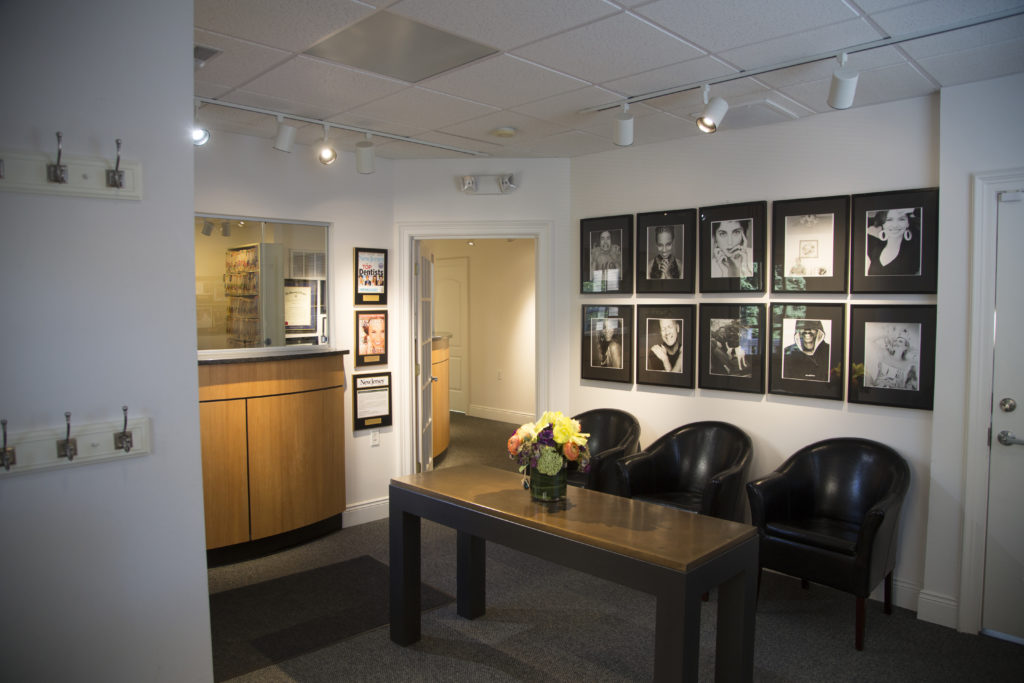 Favorite neighborhood spot:
Laurel & Sage
Favorite travel destination:
Dr. Jacy: Charleston, SC
Dr. Arianna: Greece
How you unwind and relax after a long day:
Dr. Jacy: Taking our dog for a walk.
Dr. Arianna: Turning into a child and playing hide and seek with my one year old.