"Every individual has a meaning."
For Steffanie Black, digging deep into one's phsyche and the world around us is key to understanding who we are in our relation to the universe. Her interest in various mediums started at a very early age, surrounded by the women of her family who paved the path before her. Below, she takes us through the spiritual world that she inhabits and welcomes others to explore.
How did you get into your role as a diviner, advisor, and educator of multidimensional communication?
I was born in Orlando, Florida in the mid seventies surrounded by orange groves and theme parks. Disney World, Nasa, the Bermuda Triangle, and hurricanes made my childhood strange, colorful, and exciting. The women in my family, particularly my Grandmother Freda, casually and regularly referred to planets, constellations, dreams, omens, and visitations as natural and important means of gathering sacred guidance from a benefic universe. At my Aunt Brenda's late-night kitchen table, I was privileged to listen in on the women's candlelit discussions about the mysterious workings of life. Fascinated by these midnight talks, I began studying astrology, mediumship, and augury at a very early age. By ten or eleven, I was consulting the dusty ephemerides at the downtown library to draw my astrological chart, which I would pencil by hand with a drafting compass and ruler.
My divination practices became the undercurrent of my life. At age eighteen, when I moved to New Jersey, I began to faithfully work with the wisdoms so that I could bolster my confidence and guide myself through the difficult reality of making my way alone into a future that was of my own design. I did not have the benefit of economic or emotional support so my awareness of sacred synchronicities and the miraculous illuminated my path. Regular consultation of my astrological chart provided emotional guidance and confidence in my abilities even as I felt largely alone.
One thing led to another and I was eventually able to achieve my professional aspirations of employment in fashion and presentation design. For almost twenty years I navigated timelines, event goals, artistic personalities, promotions, economic planning, family, and personal development through the sacred ways of astrology, tarot, numerology, and augury. The energetic currents that form the structures of our reality taught me that there is much we do not consider and an enormous amount that we take for granted. Responsibility towards these wisdom currents dominated my psyche after September 11, 2001 when I resigned my fashion position and pursued ministerial ordination. Although my sabbatical brought me my spiritual title, it was when I returned to fashion presentation after my ordination that I truly began to cultivate OCCULTLEADERSHIP™.
OCCULTLEADERSHIP™ is the practical engagement of sacred wisdoms for the purpose of sourcing unrevealed pieces of information that allow one to function in a more harmonious or influential way with our environment, and with the people in that environment. As a result we are better able to assess and meet expectations. Assessment is a critical precursor to the measurement and meeting of any goal. First, is the goal worthy? Second, is the goal attainable? Third, what offering/investment/sacrifice is necessary for the achievement of said goal?
The deeper understanding and evolution of our goals inevitably blossoms as we access greater spiritual power and experience evidence procedure.
Photos by BlackHause Studio
Talk to us about your services. What do they entail and how do you help clients know what is right for them?
I offer consultation services, esoteric education, and magical products to support, clarify, and guide my clients and students. Consultation services are based in the divinatory practices of astrological chart reading, numerological path assessment, and tarot mysticism. Individuals seek these wisdoms for varied reasons and with different frequencies according to the needs of their current circumstances. Those circumstances are as varied as the clients that seek me and may include any change of life situation (promotions/divorce/home/relationships) or a general need to provide bearings or awareness to the moment in time that they find themselves in.
Esoteric education is centered in the technical know-how of these sacred systems and the continuing development of reciprocity, contribution, and responsibility within sorcerous workings and occult power cultivation.
Magical products are an inevitable outgrowth of the services and education I provide and may include talismans, amulets, remedies, and more. Magical products are the natural compliment of the OCCULTLEADERSHIP™ lifestyle.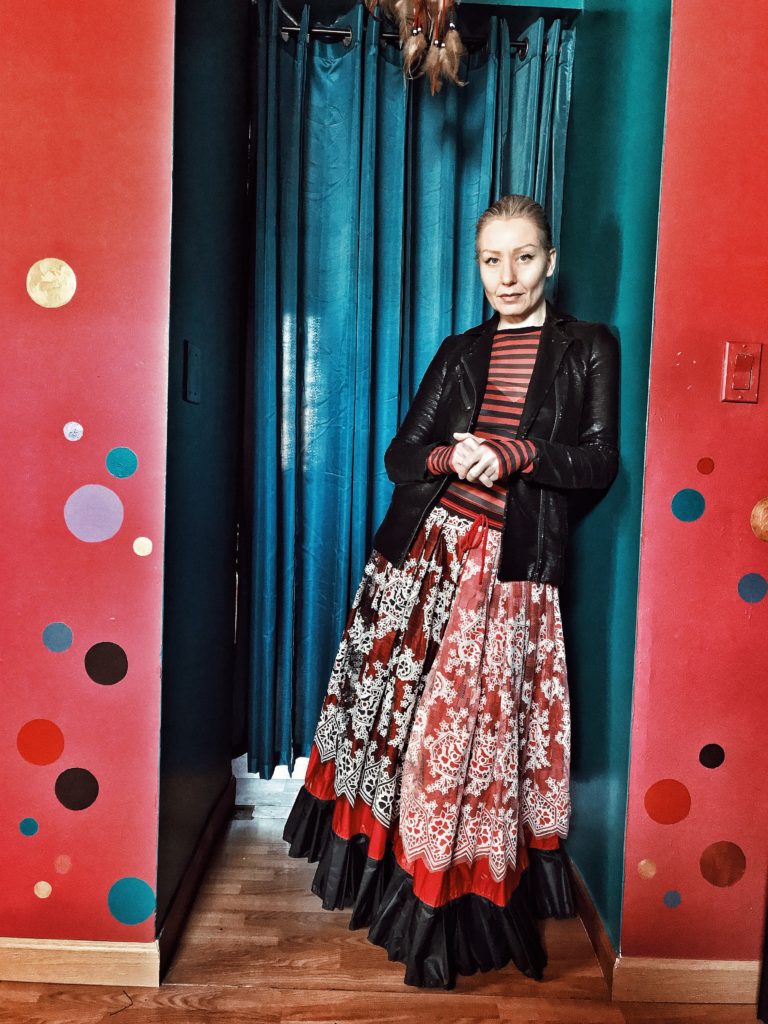 What is a wisdom teaching and how is it different from person to person?
Wisdom teaching is ultimately a reflective space of affirmed self discovery whereby the client or student begins to remember who they really are. Wisdom teaching is about personal revelation. It occurs as individuals receive their transmissions via one-on-one sessions or during the education classes that I offer. Every individual has a meaning. The wisdom teachings are about discovering that. Astrology, numerology, and tarot are the guides.
What is the most rewarding thing about being your own boss? The most challenging?
The most rewarding thing about my career is that I am able to share it with my husband, Elliot. We are both responsible to serve as spiritual leaders and the metabolizing of those roles is dynamic, so it is an extraordinary blessing to have one another as cosmic teammates.
The most challenging part of this role is maintaining awareness and being sufficiently awake to each moment so that I can respond from the most centered place within myself.
How has running your own business changed your outlook on life?
I am more grateful and humble, and I am very grateful for that.
Best part of the job:
Witnessing the moment of illumination when a student or client comprehends something that they did not a moment before – affirming their personal revelation.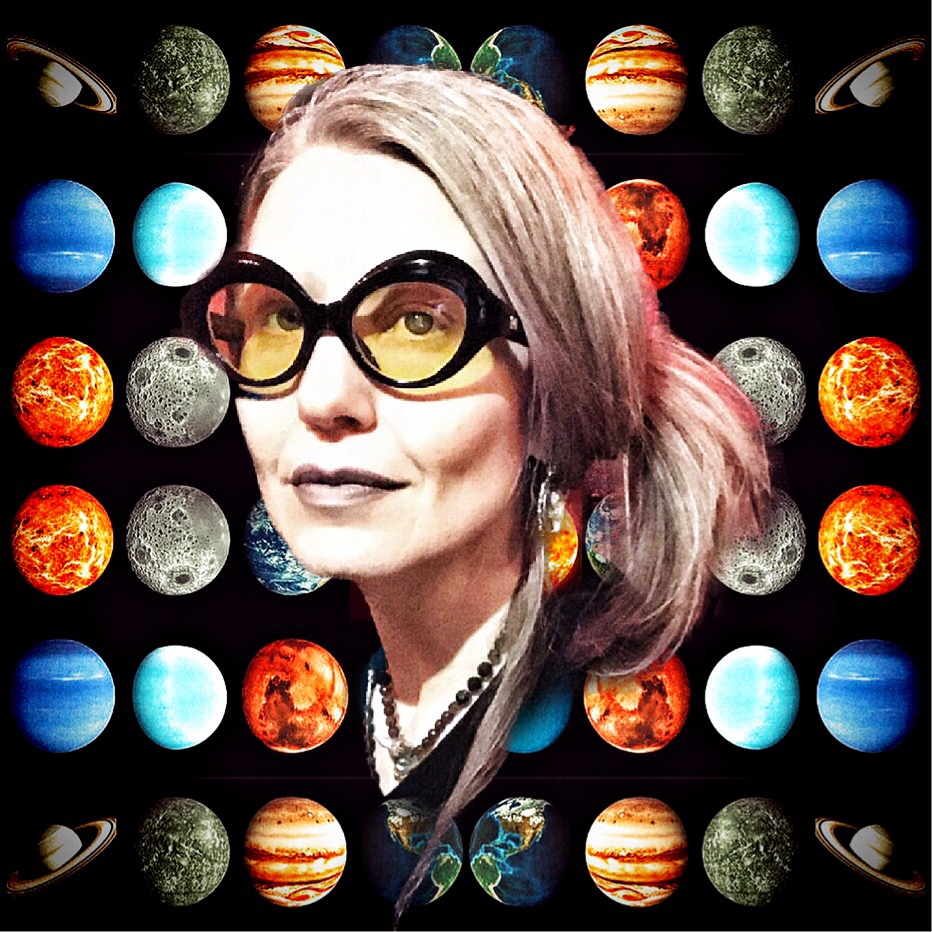 Most surprising part of the job:
Wow! Most everything!
How you unwind and relax after a long day:
Long, hot shower…
Advice you'd give to other female entrepreneurs looking to start their own companies:
Work hard, be humble, value your time, and get rest.
Motto you live by:
Clarity and Courage:
Universe grant me the ability to see, and the strength to act upon that sight. May I be blessed with clarity and courage. And so it is, it is, it is…