Vastu is the original Feng Shui.
As a certified Vastu Practitioner, Maria De Robertis works with her clients to improve the energy flow of their homes and offices.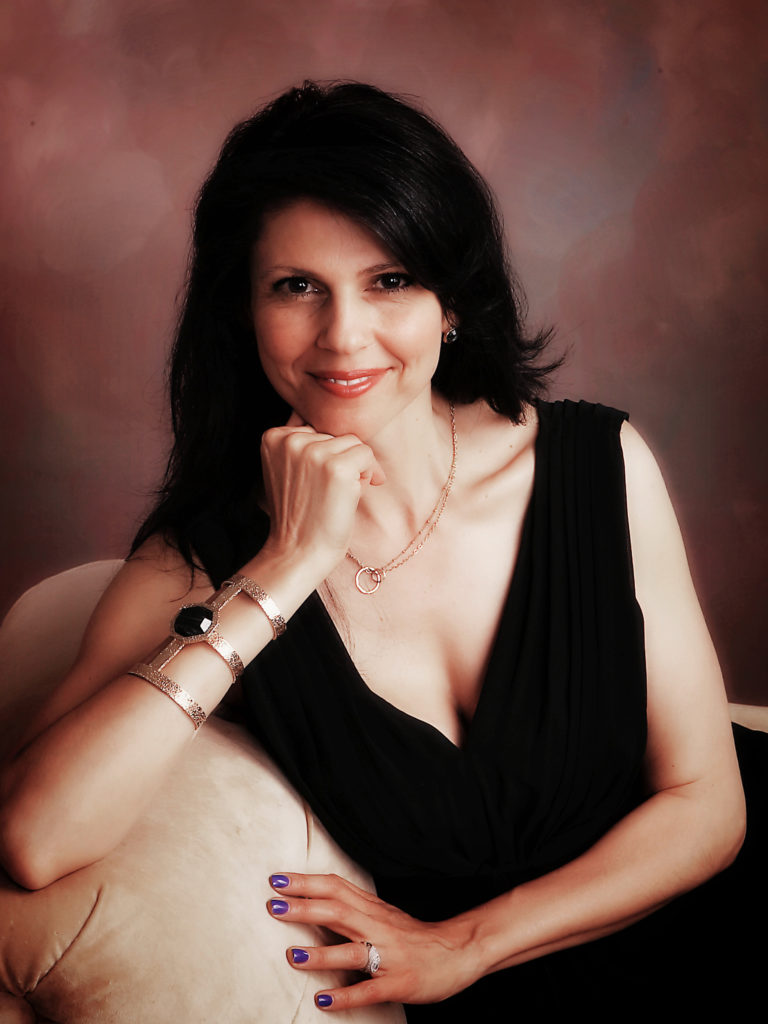 Maria grew up in Little Ferry, NJ, and graduated from Fairleigh Dickinson University with a Bachelors Degree in accounting. In 1993, she obtained her certified public accounting license. She has been an entrepreneur and a businesswoman with an established accounting practice, Geltrude & Company, LLC, for over 24 years. In 2015, she received her Vastu certification from the American Institute of Vastu located in Carlsband, CA, and started her Vastu practice, Vastu Environments, LLC.
She continues to study the Vedas and other ancient healing modalities through AIV and the American Institute of Vedic Studies in Santa Fe, New Mexico.
How did you get into Vastu space and environmental energetic consulting?
I began my own spiritual journey over nine years ago with the study of the Eastern philosophies found in the Vedas, India's ancient texts, written over 5,000 years ago. I began to understand how the natural influences of the universal and elemental forces affect our mind, body, and spirit, and how we can naturally tap into their powerful supportive influences by understanding and connecting to them in a holistic fashion.
I have always loved creating beautiful, energetically harmonious spaces in my home and my accounting practice through the years. As I worked with clients, I started to further become aware of how the energetics in their environments affected their overall success.
Vastu was a natural fit for me because it connected me to a deeper realm of understanding how beautiful decor and harmonious energetics create successful spaces that naturally bring peace, prosperity, and abundance to my family, friends, and clients.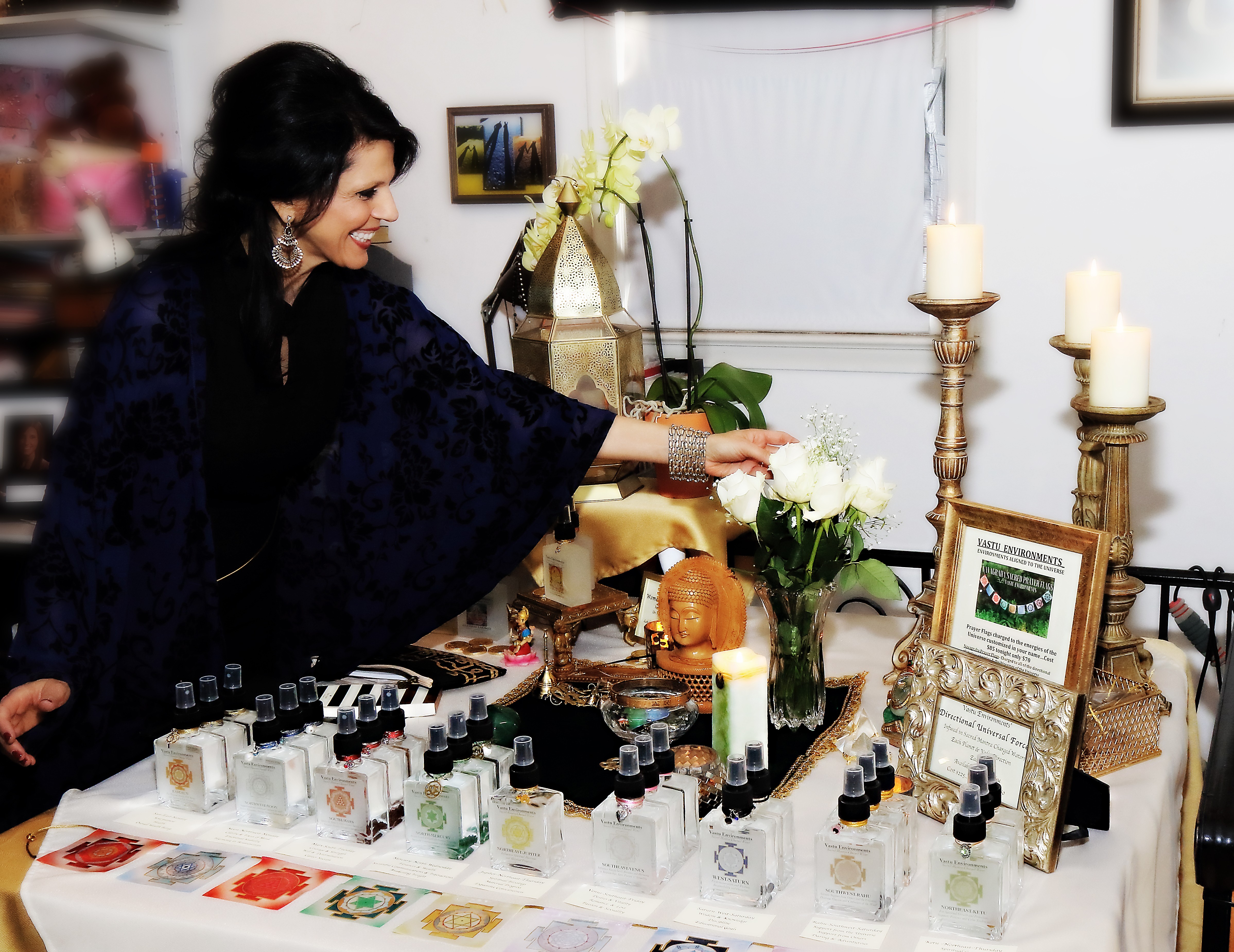 How do you use ancient knowledge to maneuver cosmic energies to create more harmonious home and office spaces for your clients?
Vastu from the Vedas, along with Yoga, Ayurveda, and Jyotish (Vedic Astrology) teach us how to harmonize ourselves to the natural forces available in the universe to help us flow naturally, peacefully, and prosperously, with the energies in our environments.
Vastu is both a science and a mystical art form. Through the science of understanding vibrational energetics, I use tools such  as keystones, yantras, and mantras to powerfully shift the energies in the environment. Also, in understanding that the directional planetary energies and the elemental energies carry different weights and measures that affect our consciousness, I am able to effectively create change.
How do you eliminate stagnant energy that can affect health, relationships, wealth and career growth in a home or office space?
Every environment at home or in the office is affected by the energies of the universe and the earth. The planets, directions, and elemental energies are part of our consciousness in every way. If they are not flowing properly, are misaligned, stuck or misplaced in our environments, they can create struggles and disharmony in our lives. Vastu aligns us to these forces of nature to maximize harmony and prosperity in love, money, health, career, and overall life success. Through the study of Vastu, I can force vibrations to shift and change over time.
Please explain the tools you use in your work and how you use them to move energy in a positive way:
The tools I utilize in my Vastu work carry their own vibrational qualities. Keystones, energy correction devices, copper rods, pyramids, yantras, mantras, and sacred geometry carry through their innate nature powerful vibrations that bring healing and remedial qualities to the areas in which they are utilized and activated. With proper placement and activation, I am able to connect to powerful positive and beneficial energies to create harmony and prosperity in an environment.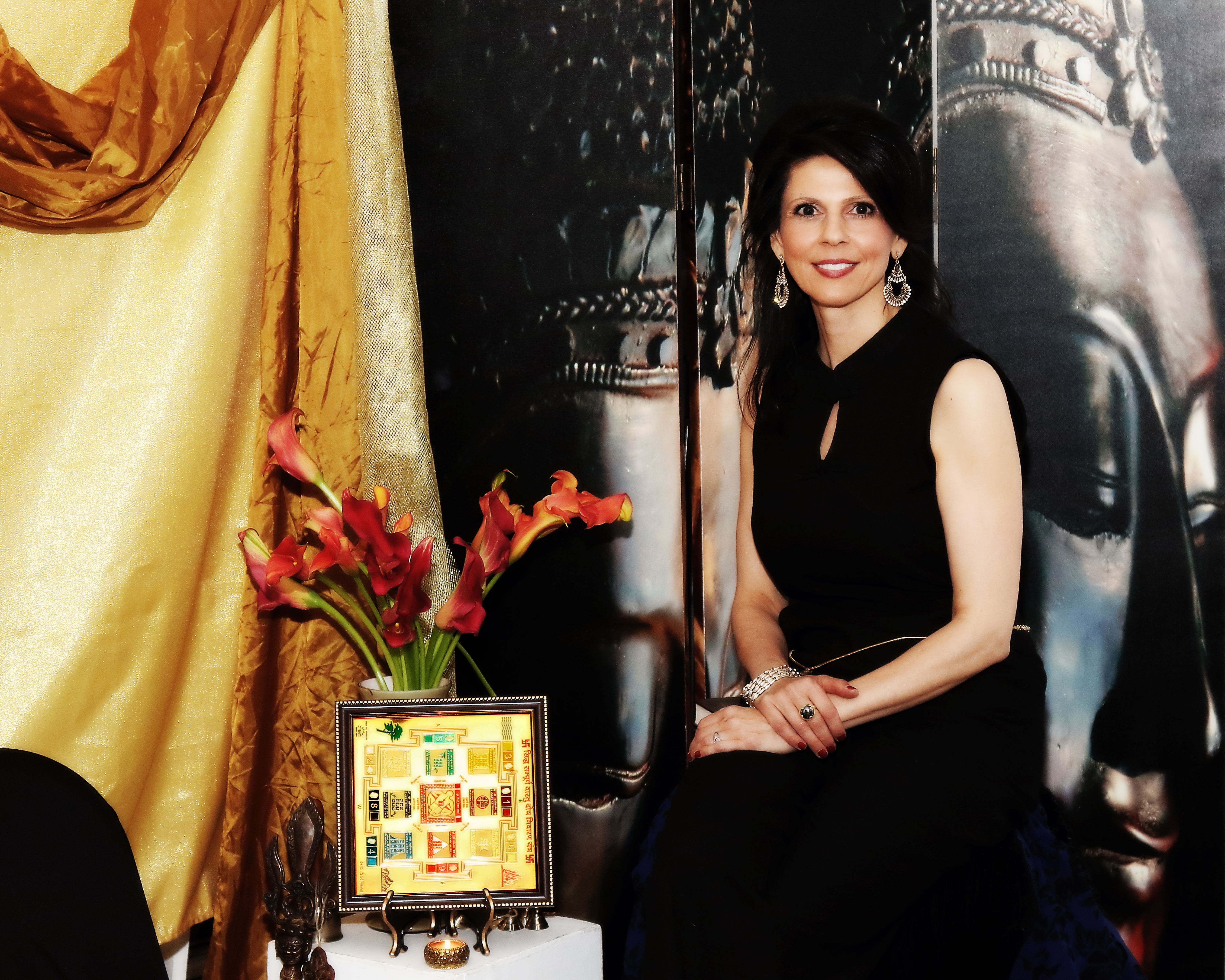 What is the most rewarding thing about being your own boss? The most challenging?
The most rewarding things about being my own boss is the flexibility it gives me with time and style. I have time to continue deepening my studies, as well as traveling. Last year I had the opportunity to visit India. It was such a profound learning experience for me. I also feel very free to explore and create my own style, allowing a natural flow of my spirit to channel into the delivery of my work. This is most rewarding to me. I can create and be who I truly am.
The most challenging thing about being my boss is that I am the one responsible for my success. No one but me.
How has running your own businesses changed your outlook on life?
When my clients look to me for guidance to help create change in their lives, I find this to be most humbling. This perspective has changed my outlook on life. To actually see them resonating and receiving what I am saying is so powerful. That moment when it really clicks and makes sense is truly impactful for me, as well as for them. I am grateful to my clients for their openness and receptivity to the knowledge of Vastu.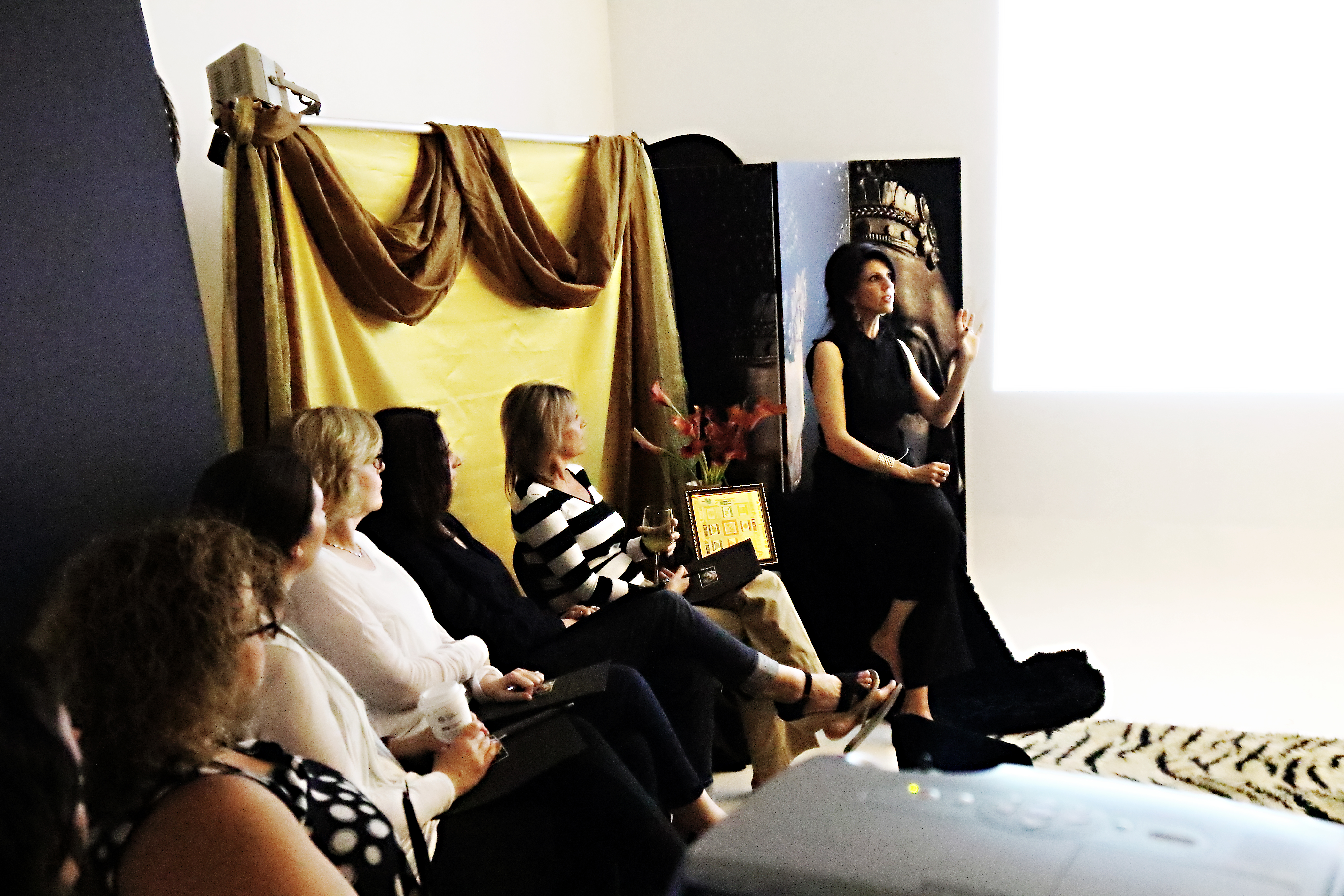 Best part of the job:
The best part of the job is working with my clients and observing their excitement when they begin to feel the changes and the power of the Vastu teachings.
Most surprising part of the job:
The most surprising part of my job is how I have been able to channel the teachings with each client in the way they need to receive it. From the understanding of the wisdom of Vastu to the delivery of my ceremonial process, I know what I need to do to facilitate change as needed for each individual.
How do you see the Feng Shui/Vastu field evolving?
Vastu and Feng Shui are powerful modalities that provide holistic and natural approaches to inspire healing to mind, body, and spirit. As technology continues to draw us away from nature, more and more people will be seeking new approaches to bring peace to their mind, body, and spirit complex. This will create a demand for such ancient wisdom like Vastu and Feng Shui.
How you unwind and relax after a long day:
After a long day, I connect with my senses by cleansing my body (touch), brewing a cup of tea (taste), lighting a candle on one of my many altars (sight), cutting some fragrant flowers (smell), and sitting in my meditation room ringing my bells and chanting mantras (sound). My day ends completely in tune with my own being. Just internalizing to connect to my inner source so that I can externalize myself in my truth.
Advice you'd give to other female entrepreneurs looking to start their own companies:
If you believe in your vision, take it all the way. Do not let the opinions of others or your own fears stop you. Your dreams can be achieved if you have faith.
Motto you live by:
Live life with the passion of your own truth.