Supporting local businesses is integral to my design philosophy. Authenticity, honesty, beauty, and simplicity are the tenets of House of Funk, and I look for these same qualities in the businesses and vendors I work with. New York City-based Christo Fifth Avenue is a fantastic beauty destination in the Big Apple.  The sprawling salon boasts sparkling chandelier, gleaming red bookcases, and sleek black accents. The vibe is glamorous yet accessible. I caught up with salon owner and hairstylist Christo to talk about his fifteenth anniversary in the business, hot hair trends for fall, and the one dish he always makes when the weather turns chilly.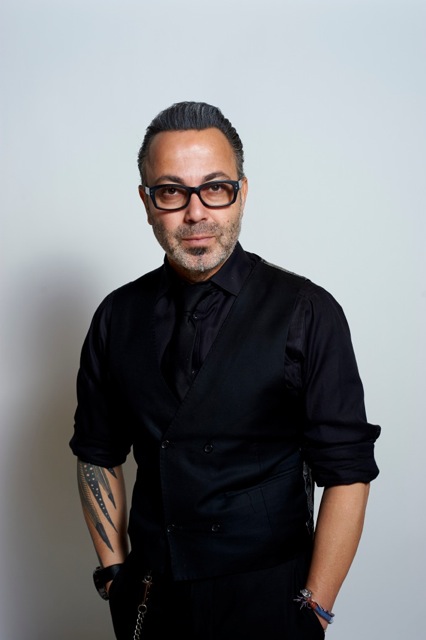 How did you get into the business?
First and foremost, I have to thank my family for introducing me to the beauty and hair industry. At the age of twelve, I was already on my feet, working in my family's salon in Cyprus. During my teenage years, I ventured off to Paris to hone my skills and gain Parisian clientele. By my early twenties, I was leading a team of artists around the world to educate salon professionals. Finally, I came to the states, set up shop in New York City, and opened my first flag ship salon in 2001. It has been a remarkable and successful journey!
When did your love for the art of hairstyling start?
I fell in love with everything hair at the tender age of twelve, when I started my apprenticeship at my family's salon. They inspired my creativity and showed me the ropes on how to handle several clients at one time, work diligently with my time, and make clients feel and look their best. Being able to express yourself through any form of art is incredible. In my case, I use the art of hairdressing to show off my dedication and passion.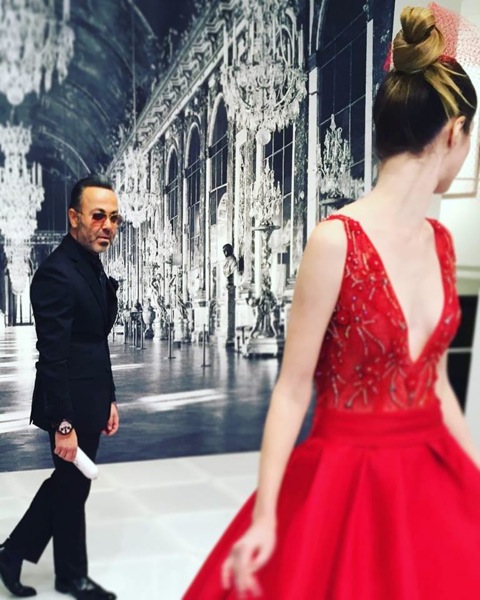 You're celebrating fifteen years in the industry. Congrats! Tell us about this milestone and what that means for you:
There are no words to describe how accomplished I feel on celebrating fifteen years of owning my business. It took years of hard work and dedication to be where I am today. Every day that I get to walk into my salon is a constant reminder that I am doing what I love. This milestone only motivates me to continue improving my space into the best environment possible for all of our clients and staff.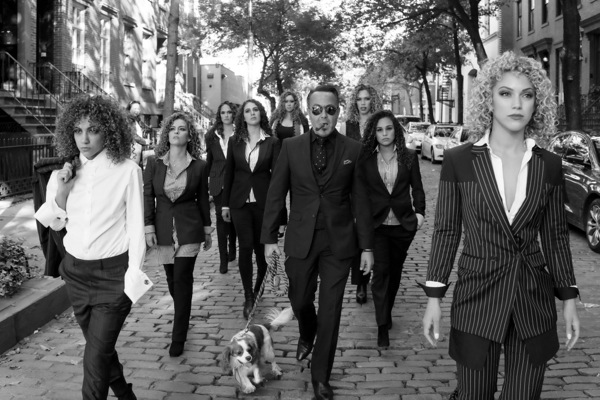 Favorite part of the job:
The best part of being a hairdresser is constantly meeting new people and making a positive change in their lives. The thrill I have when a client looks in the mirror and is brought to tears because they didn't think they could look so beautiful is inexplicable. It is rewarding to realize that I am the reason for making someone feel better about themselves. To know that my clients continuously come to my salon to relax, unwind, and see me not only as their stylist, but also as their friend, is the greatest feeling.
Top hair trend for fall:
Fall is when everyone decides to change up their usual, go-to hair color for something completely different and exciting. I've been receiving a lot of pastel ombre requests this season. From your root color to a pixie pink, or lilac shade towards the bottom, this style is an exclusive, toned-down way to wear an unconventional color. It works perfectly on any hair length.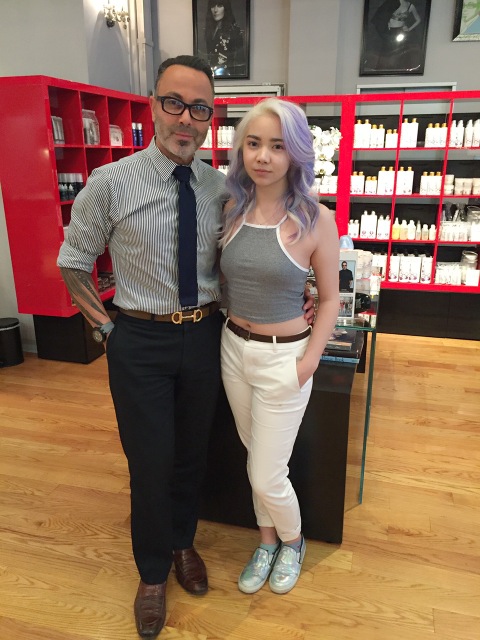 Tell us about your personal and home style:
I like big, open places, so after living in my not-so-spacious Manhattan apartment, I decided to move to Long Island City. There, I have a comfortable, roomy brownstone which I rebuilt to include a new loft and rooftop. My rooftop is one of my favorite places to sit back and relax, and I love looking out at the beautiful view of the river and the concrete jungle of NYC. My home is decorated with a lot of Chinese antiques and modern furniture.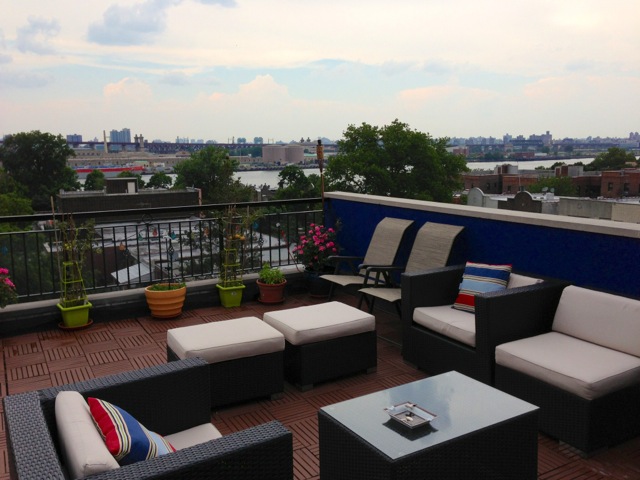 You're also an amazing cook. Please share your favorite fall recipe:
One of my favorite dishes to cook is Garides Saganaki, or in other words, baked shrimp with feta. Heat 5 tablespoons of olive oil in a wide skillet over medium heat. Add minced garlic and season with salt and pepper, then stir for about 5 minutes. Fill a saucepan with water and bring to a boil, add whole tomatoes and cook for about 3 minutes. Immediately put tomatoes in a bowl of cold water to cool, then drain. Cut the tomatoes into thick pieces. Preheat your over to 425 degrees. Add your tomatoes with the olive oil, salt, and pepper from the pan and cook until mixture is juicy. Transfer the mixture to a baking dish. Prepare your shrimp in a mixing bowl, while seasoning it with  1 tablespoon of olive oil, salt, and pepper. Arrange shrimp over the tomato mixture in one layer. Sprinkle feta cheese and oregano and bake for 10 minutes until tomatoes are bubbling and feta has browned slightly. Lastly, sprinkle dry mint and serve!
Favorite travel destination:
Greece. There are just so many islands to visit. Every year when I go, I try to cross a new island off my travel bucket list. It seems every new island I experience is even more beautiful than the last! Greece has it all: a mix of history, beautiful beaches, delicious food, and incredible parties.