Slowly, but surely, the days are starting to get longer, but dark winter evenings still linger. The best way to combat those stark January skies? Cozy up to some natural candlelight, preferably with a glass of wine in hand. I love votives for their pint-sized charm and easy elegance, but like to mix in taller silhouettes for height. After scouring the web, I found 3 candle DIYs to illuminate your space, each unique in their own right, and all guaranteed to warm up any space.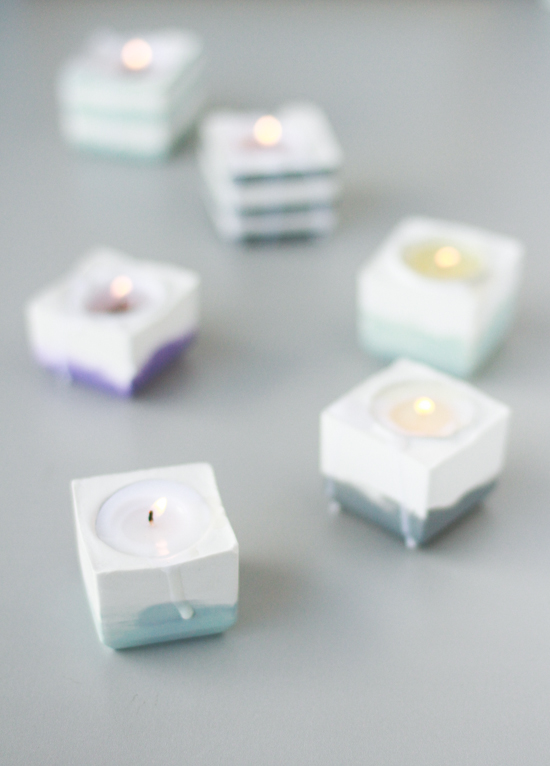 Plaster is an unsung hero of the DIY scene: fast drying, accessible, and easy to shape. Sink a tea light into a mould of your choosing, and you're well on the way to an eye-catching votive candleholder. Paper & Stitch's project of choice is this modern spin on the votive, which uses an ice cube tray and paint to churn out cute candles reminiscent of Neapolitan ice cream.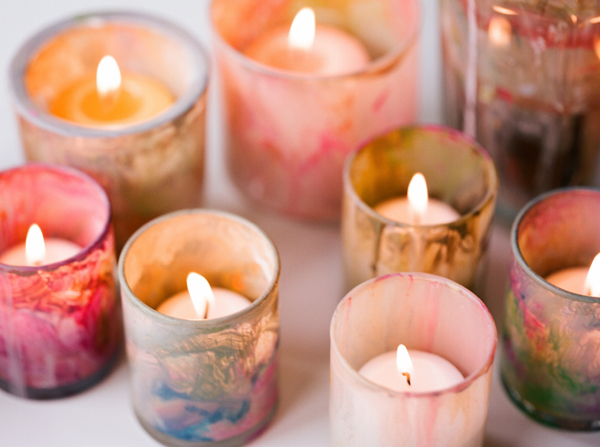 Once Wed's specialty is—you guessed it—wedding ideas, but its tutorials can easily be applied to everyday life. For instance, consider these painted votives, whose rococo-chic charm and delicacy are peerless in any situation. These votives evoke a romantic sensibility, but couldn't be easier to make. As in, you'll have so much fun painting them, you may never want to stop. My suggestion: Host a girls' night with your closest friends, and make a bunch to give as gifts.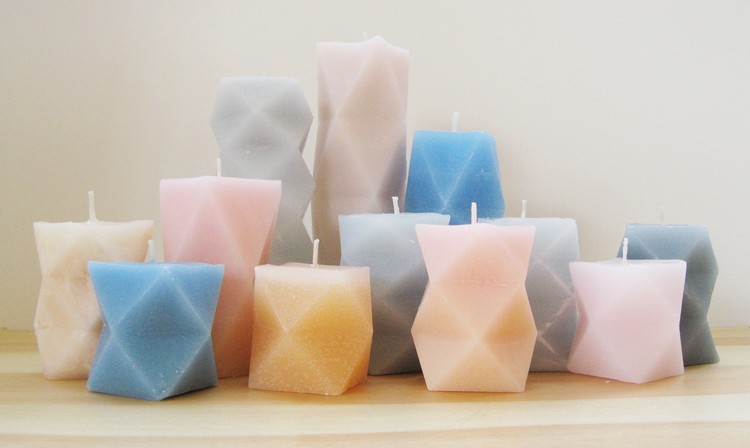 A little height goes a long way, especially in the form of geometric candles. This cool and clever tutorial from How Did You Make This? is our pick for adding a contemporary touch to your décor. These candles look good anywhere, but we favor them on a bookshelf, nestled among a stack of beautiful coffee-table books and special mementos picked up during your travels.