For jewelry artisan Julie Chavez, making a difference isn't just a part-time job. Since its founding in 2011, her company Chavez for Charity has specialized in making beautiful, high-quality jewelry that directly benefits human-rights' groups, environmental advocacy, and other non-profits. Each elegantly crafted piece is tied to a specific charity's proceeds, and with such a vibrant inventory, it's impossible to go wrong. I recently got to speak to Chavez on her powerful work and the causes most dear to her.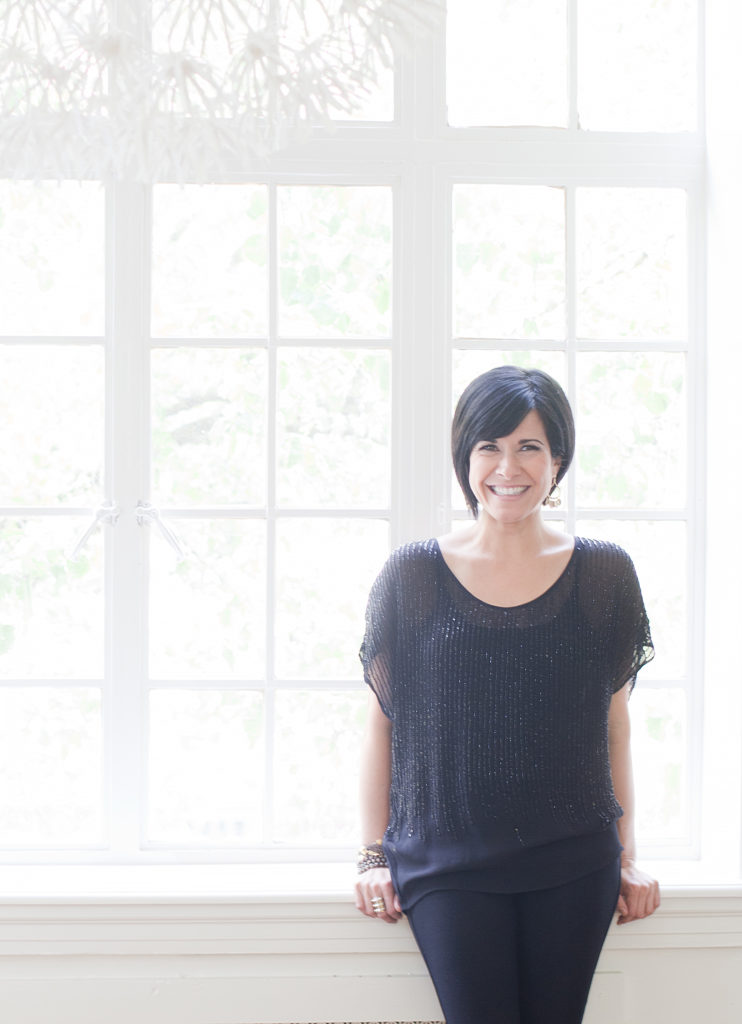 How did Chavez for Charity come to fruition?
I had the idea for Chavez for Charity at a time when I was having great success with selling colorful bracelets from my original jewelry line, mariechavez, and was working with a lot of color. A lightbulb went off to continue working with color, only this time around, to pair them with specific charities to support. I had no idea just how much the company would grow and how much support we would receive in such a short period of time. In just under three years we were able to donate over $1 Million dollars, and now, we are looking to expand our company beyond jewelry.
What is the most rewarding thing about being your own boss? The most challenging?
Having options, flexibility, and ownership of something that means so much are some of the many rewarding things about being my own boss.
One of the most challenging things has been finding balance between work and my personal life. When you have a growing business with many employees, there's no end to the day, and there's always something else that you could be working on, as well as things you want to improve upon.
How has running your own business changed your outlook on life?
Running my own business has truly made me aware of my own capacity. Now that I have seen what it takes and what I am capable of, I know how fully equipped I am to do whatever I set out to do, at any given point down the line.
Best part of the job:
Being able to contribute and give back in such a huge way, beyond anything that we could do personally, has been one of the best parts of this job. Our team is another amazing thing about the company. Their loyalty and hard work makes us feel lucky to have such committed people. The fact that they find satisfaction in their work and our mission is beyond rewarding.
Most surprising part of the job:
The most surprising part of my business is that my hands are not in the things that most people might assume. Although I am the Chief Creative Officer, my day to day is more about running the business. I wish I had more time to spend on product development and working closer with the charities, but when you have a small and rapidly growing company, you are working hard to keep all parts of the business going. I think this may be surprising to entrepreneurs in general once they are in the same position, as well as to others that might have a different idea of how business owners spend their time.
Are there any charities that are especially dear to you?
The Matthew Shepard Foundation is important to me because of my family dynamic. My mother recently married her partner of over 25 years, and my brother also just found the love of his life. MSF comes to mind not only because of how important it is for us to have a world of tolerance and understanding, but for LGBT rights, and how important those are to my family.
How do the color combinations narrate each charity's story?
What's neat about our Colors for Causes model is that in most cases, the color clearly signifies which cause it supports. For example, blue supporting clean water, pink supporting breast cancer, rainbow supporting equal rights, etc. There's an immediate connection for people; it's relatable.
Your go-to bracelet to give as a gift:
My go-to gifts are, hands down, the Metallic Humanity bracelets. They are the coolest, most detailed, everyday stylish bracelets. I can't get enough of them, both wearing and gifting them!
Advice you'd give to other female entrepreneurs looking to start their own companies:
My advice would be to embrace what you don't know. Doing so allows you to dive in with no fear. Many might disagree here, but I believe it can be a good thing to not know what you are getting yourself into. Once you're in it, you'll find your way. You'll learn what you need to do, you'll build the right team, you'll solve the important issues. I firmly believe I may not have started either of my businesses if I knew ahead of time the challenges and sacrifices I would have faced.
Motto you live by:
How you spend each day is typically how you spend your life. Make sure your day to day and your life involve being a part of something much greater than yourself.