There's décor I like, and then there's décor I can't. stop. thinking. about. Every week I showcase an item that the team and I are currently obsessing over, aka a "Funk favorite." Get your guests talking with the Rubiks Side Table, a brainteaser of an accent piece with a chic, asymmetrical design. Sharp, intellectual, and sculpted from sturdy iron with an antique finish, this glass-shelved stunner exudes impeccable style and a sense of whimsy.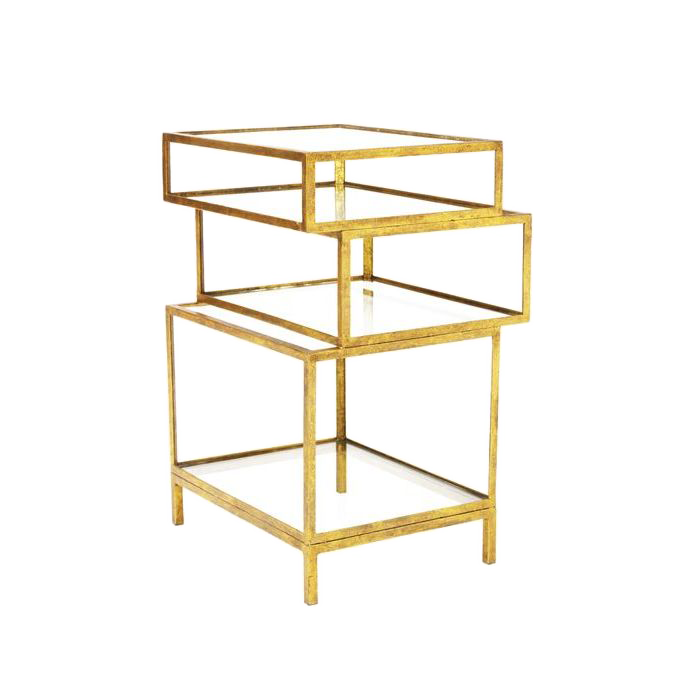 "Casual elegance" is key to design brand Oly's way of living. As a collaboration between designers Kate McIntyre and Brad Huntzinger, the line encompasses furniture, accessories, and décor ranging from stately to eclectic. With an inventory peppered with delicate gold accents and metallic finishes, it's clear how attentive Oly is to of-the-moment design trends and tasteful style.
This side table is worthy of a prominent spot in your living room, ideally next to a gorgeous sofa in a dramatic, rich velvet or a sleek, contemporary chaise lounge. Keep accessories to a minimum, and let the table take the spotlight. Our tip: Place a cool book about the history of the Rubik's cube atop the table as an instant conversation piece for guests and family members alike.