From metro to rural design, from sleek offices to cozy, inviting homes, the architect is the unsung hero behind a great building. Their ingenuity can be witnessed in locations worldwide with breathtaking results. As a job that combines mathematical precision and creative innovation, the architect is both an artist and a scientist, concerned with the twin issues of form and function. Few encompass this ideal more than Achim Menges, a University of Stuttgart professor with a genius approach to structure.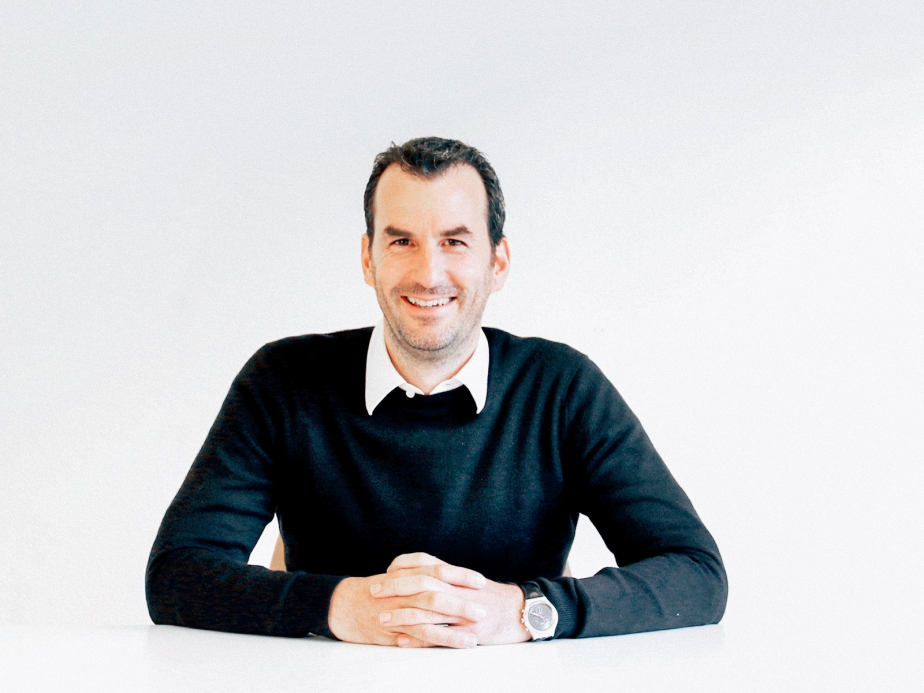 Can a robot weave a building? For Professor Menges, the answer is the foundation of his career. A graduate of the AA School of Architecture in London, his expertise in biomimetic engineering— the study of nature to solve complex human problems—enables him to create structures that resemble futuristic dreams. Examples of his work can be found all over Europe: a fractal-styled overhang woven from carbon filament, an exhibition hall comprised entirely of interlocking timber plates, and a research pavilion that mimics the makeup of a sea urchin.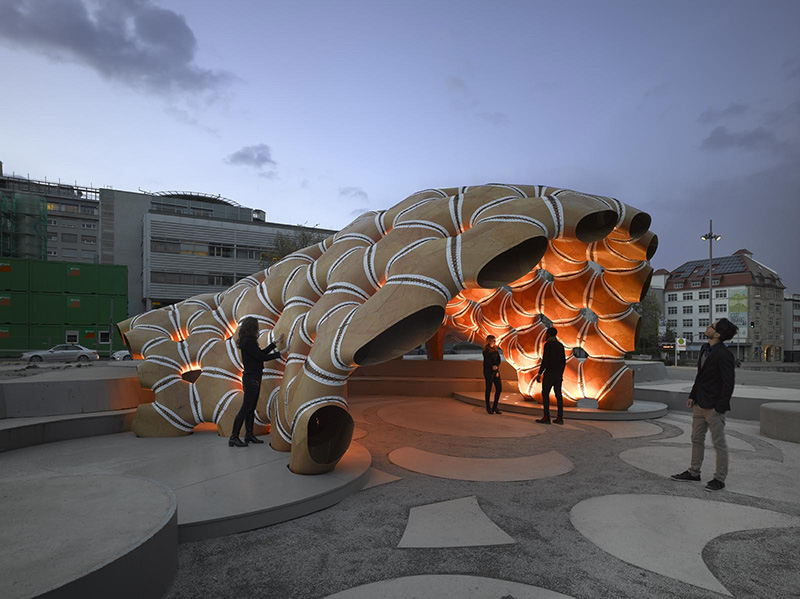 Using electron microscopy, Menges studied the inner workings of nature, such as the structure of a water spider's nest, to inspire and inform his work. Robots sew and weave these buildings, fabricating solid, yet intriguing pieces that use a comparatively small amount of material: his massive Elytra Filament Pavilion weighs only two and a half tons.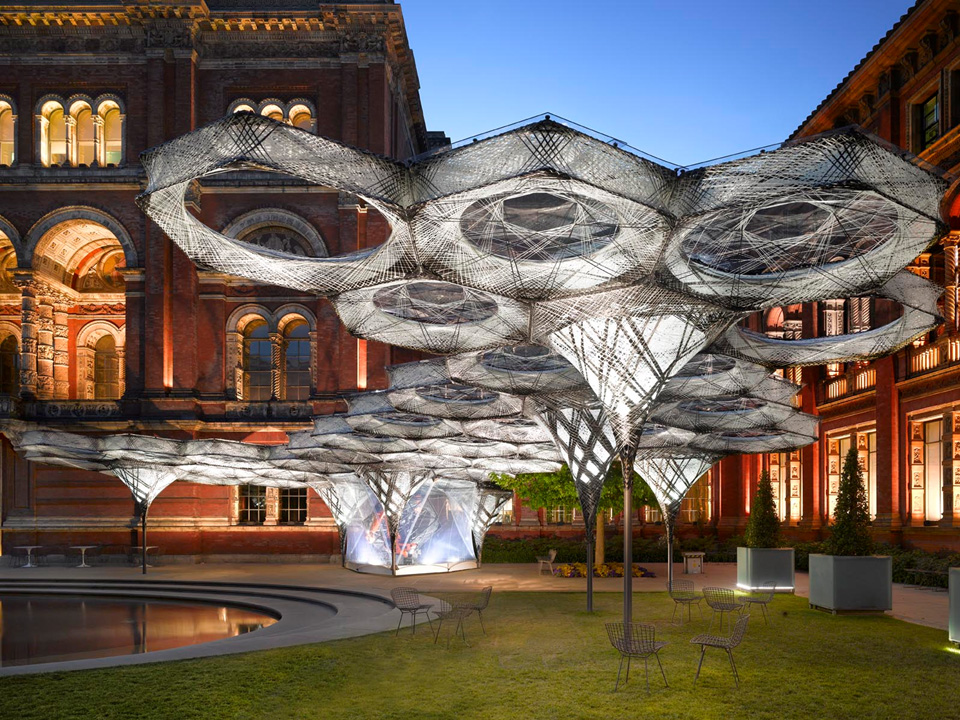 Achim Menges' work has already changed the architectural game in a big way, and we're excited to see what this man of the future will do next.