Everyone in the business knows that no matter what kind of statement you're making, a good paint job will take you far. Freder Furlan of FPF Painting is one of my favorite contractors, and a guy who knows his pigments. I sat down with him to talk hues, tips for painting like a pro, and the easiest way to make a room look bigger.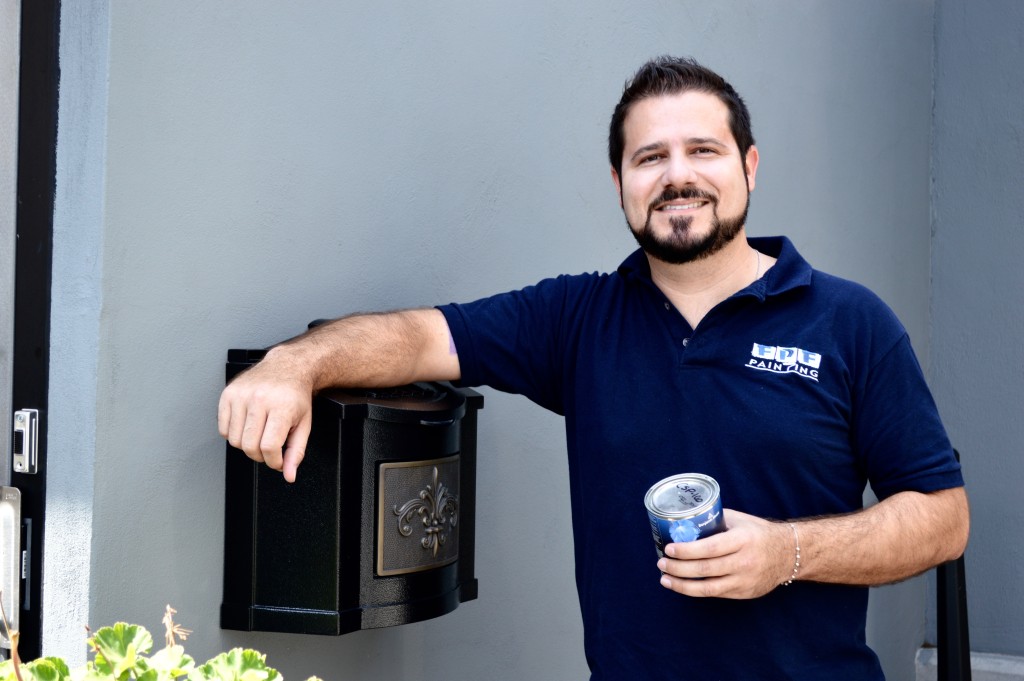 Freder Furlan, Owner, FPF Painting

How did you get into painting?
Fifteen years ago I started working for a painting company. Once I learned the ins and outs of the trade, I decided to start my own business.
Your advice for succeeding in business:
Do everything right. Or at least try to!
Favorite paint colors:
Benjamin Moore's China White is a go-to, but I personally prefer deep hues like navy blue because dark colors better show off our work.
Paint colors to avoid:
Yellow and orange. Most paint colors look good after two coats, but because of the pigment that goes into yellow and orange, more coats are required.
Tips for painting like a pro:
Clean everything and cover all surfaces before painting. If you've hired a professional crew, move any small, breakable items out of the room.
Use good tools. I like Purdy brushes and 3M tape.
When working in a room that has different colors, always paint the lighter color first.
Trick for making a room look bigger:
Light colors instantly make a room seem larger.
What are your thoughts on all the new paints on the market?
No-smear paints are worth the extra cost and zero VOC is a must.
What are the most challenging types of rooms to paint?
Rooms with lots of angles and curves can be challenging. Big windows are also hard because the light shows any and all imperfections. When working in a light-filled room, check the paint after the first coat in the morning or at lunchtime. This will help you spot any flaws that need to be touched up.
What do you love most about painting?
It's a budget-friendly way to make a big impact, and an easy way to change things up.