Designing medical offices in NJ and NYC never gets old.
From dentist to orthodontist to all kinds of therapist offices, we use our same principal of creating a sense of place in all of our interior design projects. Check out my medical-office design tips below.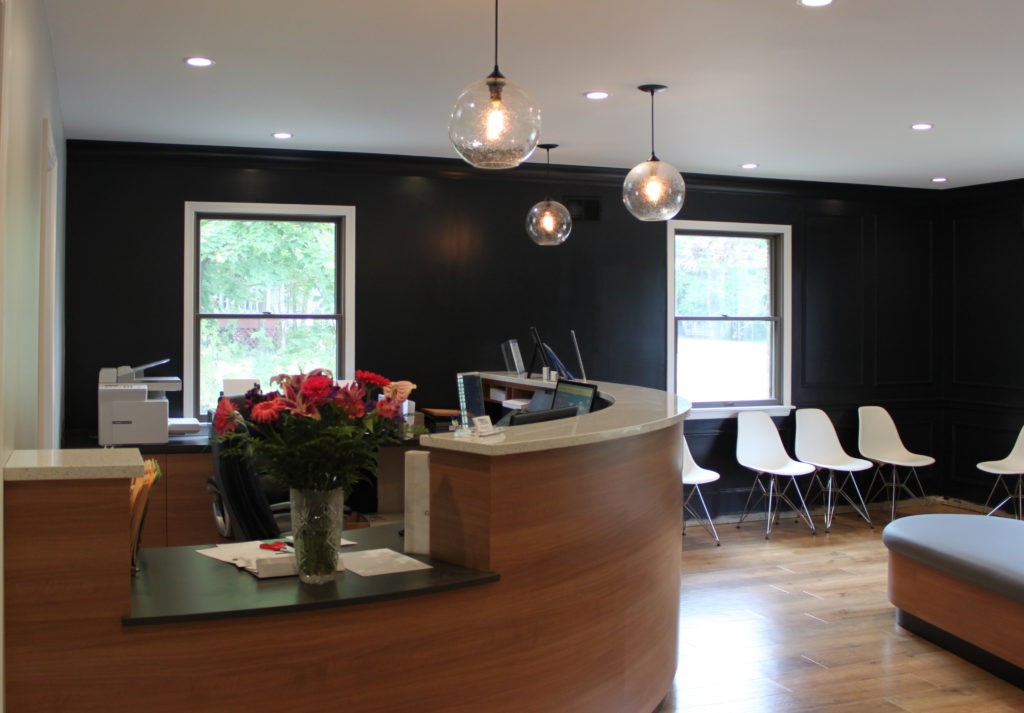 Tip #1: Even in a medical office — go for emotion. How do your clients want to feel in your office?
A great space makes you feel something. Though your clientele may not be setting foot in your office to feel inspired, that doesn't mean that they can't take pleasure and comfort in their surroundings. Adding interesting lighting, finishes, and colors will lift the overall mood, while fresh greenery in the main waiting area will make clients feel calm, supported, at ease, etc.
Tip #2: Opt for comfortable seating without getting too cushy
A good waiting room chair is comfortable, but unassuming. Your clients should not be napping in your office. Seating should be supportive and plentiful. The trick to great office seating is finding a sculptural form that looks great empty, but feels good to sit in, and lasts and lasts as far as durability goes.
Tip #3: Play the right kind of music
The music you play is also an essential element in maintaining the feel of a professional office space. Steer clear of elevator music or loud, jarring songs. Instead, stick to soothing, but uplifting music like jazz or classic rock to keep the energy up.
Tip #4: Avoid having your back to the door
The first rule of thumb with office design it to never, ever have your back to the door. When stepping into your office, a client should feel instantly welcome. Place your main reception desk at the front of your office space as that customer experience starts the minute they open the door. A warm, welcome greeting by the person seated at the reception desk is also key to a great first impression.
Tip #5: Leave grommets for cord control
You may not realize it, but a typical office can accumulate tons of wires that end up weaving and tangling around your beautifully designed space. Don't let cable wires ruin your design—invest in simple grommets (snap-in desk accessories that allow wires and cords to pass through desk surfaces) to hide the nitty-gritty reality. And go wireless whenever possible.
Tip #6: Create a printer station
Create an open shelf with power at the back and supply ample room for paper. Close proximity to those who use it most is essential. Go wireless with as much as you can.
The Orthodontist's Office – After
This project gently nudged an outdated office space into the current decade. The light fixtures at the front desk and the sleek waiting-room chairs are bold, modern elements, and the use of black masked lackluster architecture. The ideal client is a nine-to-thirteen year old, so the space needed to feel fresh and vibrant. That said, parents are paying, so clean, crisp, bright, and functional are close at the heels of this high-style office.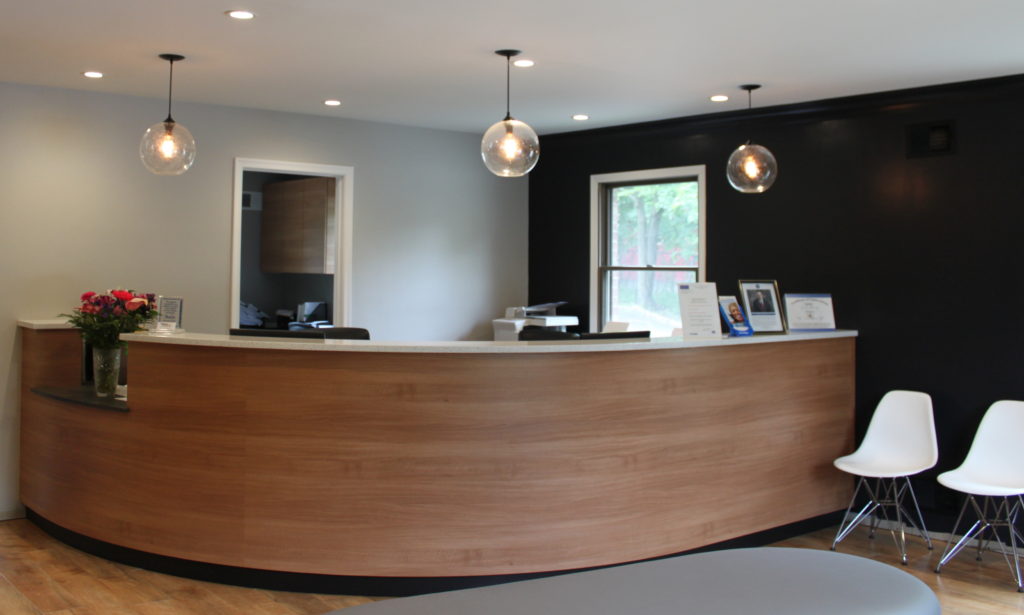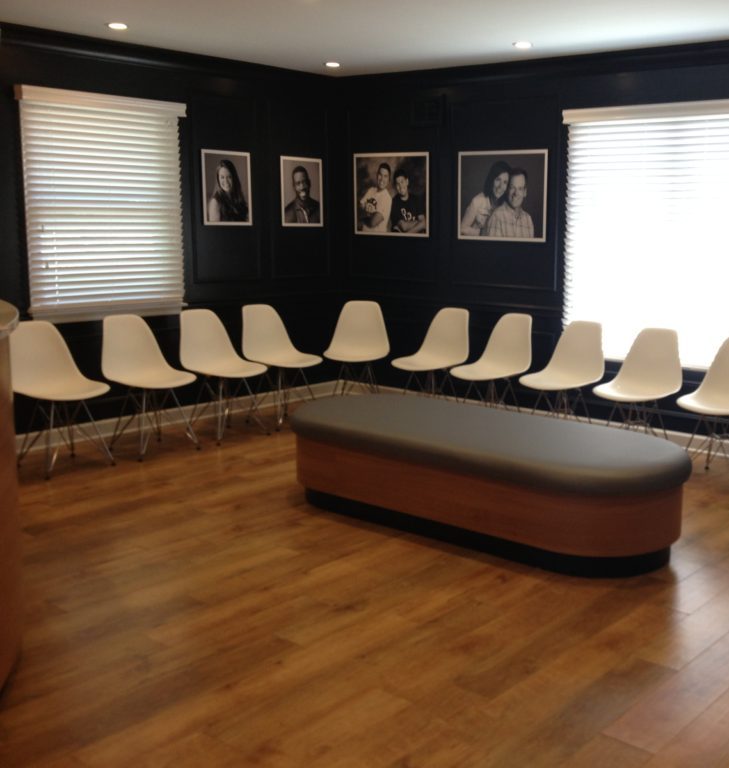 The Orthodontist's Office – Before
These before pics are what you would expect from a tired medical office—an abundance of stiff arm chairs, bland everything, and mismatched accent pieces. Here, it was essential to clear out the clutter and dated office decoration to make room for a sleek and updated design.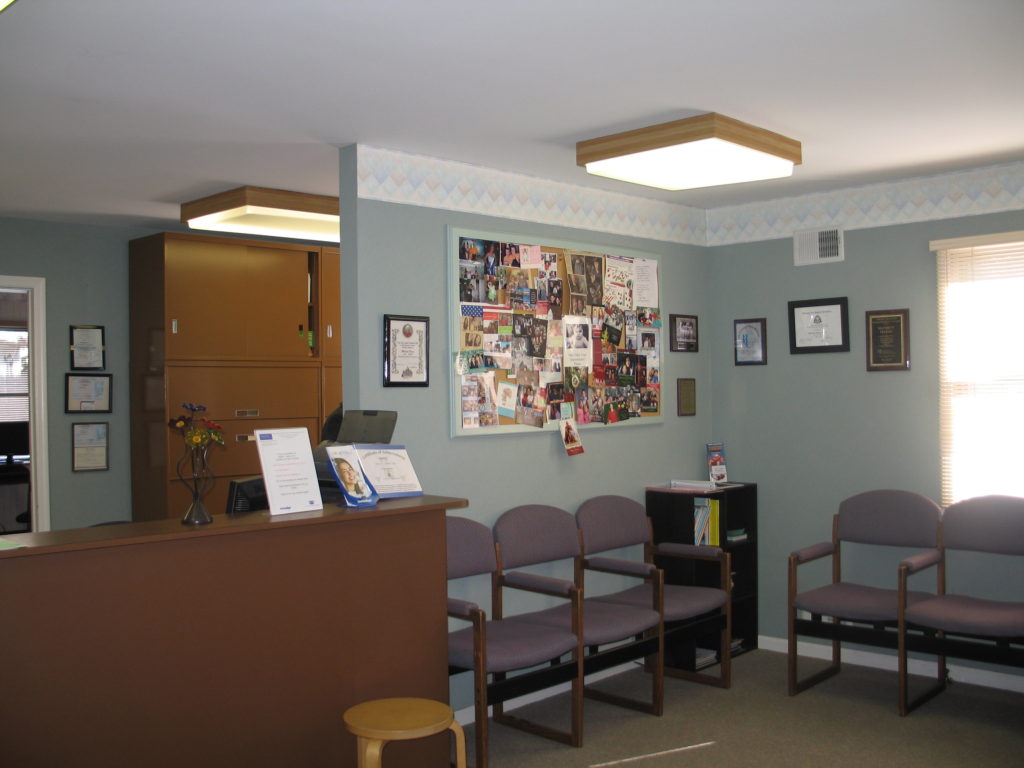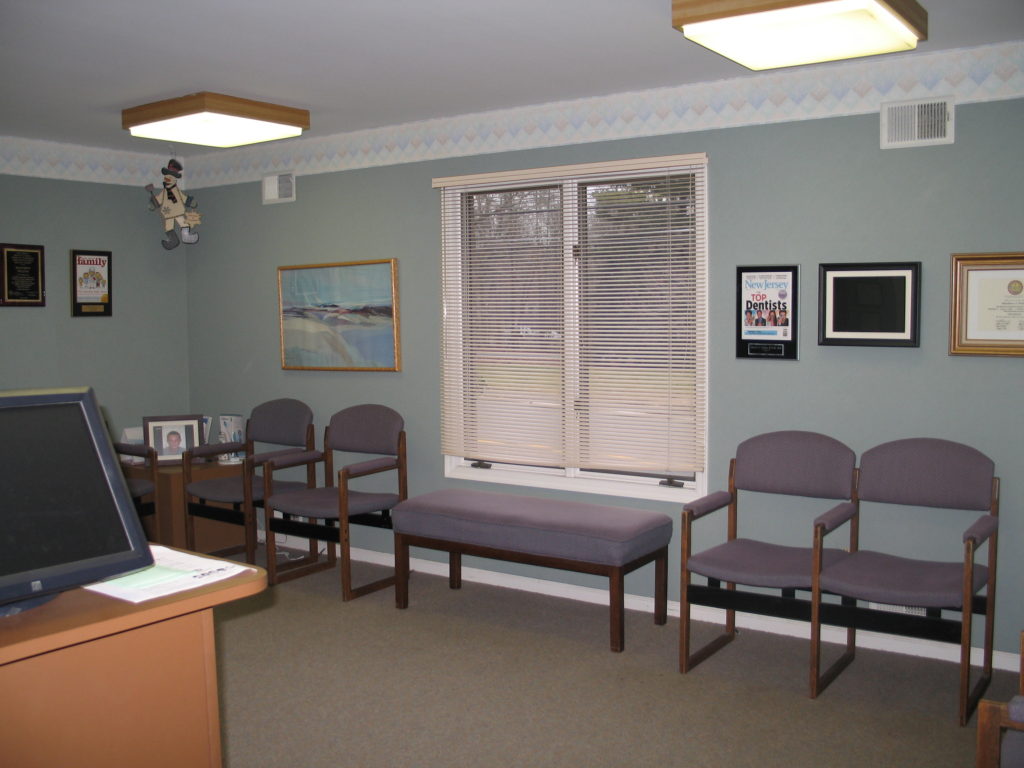 What would your ideal workplace look like?