Working at an interior design firm means navigating an inspiring and ever-changing office space. My shelves are full of gorgeous bolts of fabrics, colorful wallpaper samples, and chic accessories that are constantly in rotation based on our current projects. In my weekly installment of Studio Snapshot, I bring you the latest happenings in my office.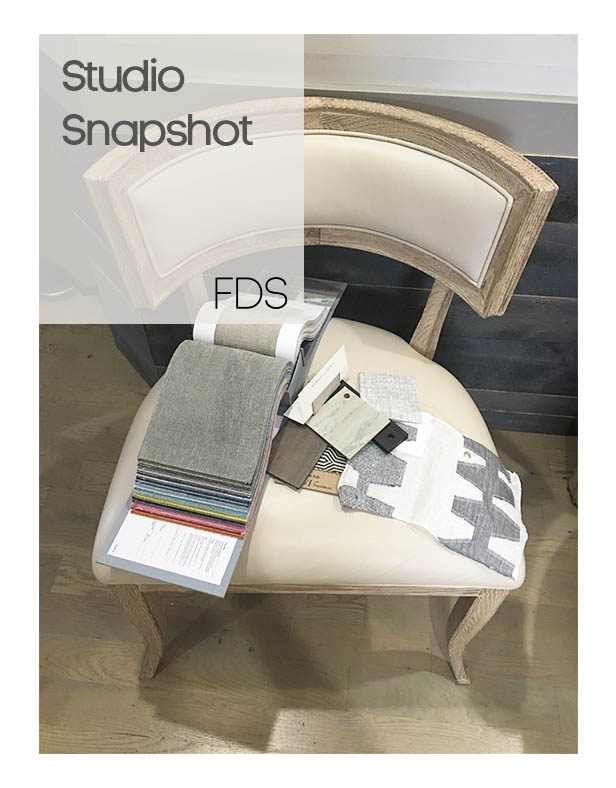 This week's spotlight is on a refined Klismos chair. A stack of neutral swatches carefully displayed on its seat highlights a color match in progress.
The creamy hues of the cushion and the pickled oak frame are the perfect complement to the chair's subtle, feminine curves.
Tell me, which room in your home would you love to see this chair in?