I scoured the web for cool and practical furniture so you don't have to. This week's Funktional Design piece comes courtesy of Atelier 010 via @homemydesign. Atelier 010 is a small, Dutch design firm with an eclectic, intimate vision. In an unlikely partnership of disciplines, its two flagship designers are formally trained architects that bring technical proficiency and innovation to the table.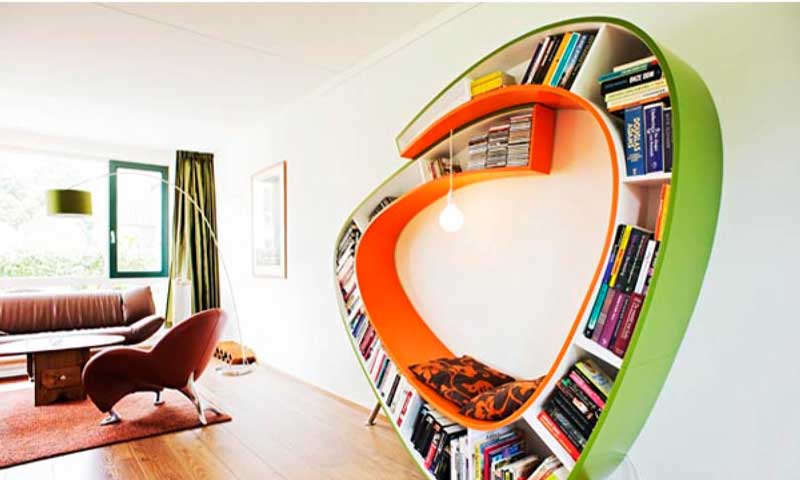 This bookshelf is perfect for the modern decorator. Live in a tiny studio? This unit provides amazing storage while also doubling as a cozy sitting area. The best way to style this piece: Layer books of different sizes and weights to add visual interest, pile on a few cozy cushions for comfortable seating, and keep surrounding furniture simple so as not to distract from the item's originality.
Check out our Facebook page for more on why this design blends the fashionable with the functional.