It's no surprise that in my world the outdoors is as important as the indoors. After all, what's a beautiful interior without equally beautiful surroundings? Renowned internationally for its picturesque vineyards and rolling hills, California's Napa Valley is a classic destination for sightseers and sommeliers alike. There's something magical about knowing that some of the world's greatest wines hail from charming historical farmsteads. Today, I'm spotlighting a particularly wonderful corner of Napa: the Buehler Vineyards. With 300 acres of pure bliss, you'll be calling your friends to book a trip by the end of this post.
Four generations of tending Zinfandel and Cabernet Sauvignon has made the Buehler family veritable experts of their craft. While tastings of their impressive stock can be arranged, the establishment also offers tours of their beautiful estate, a landscape that includes an ivy-covered manor house, verdant pastures, and of course, endless rows of grapevines.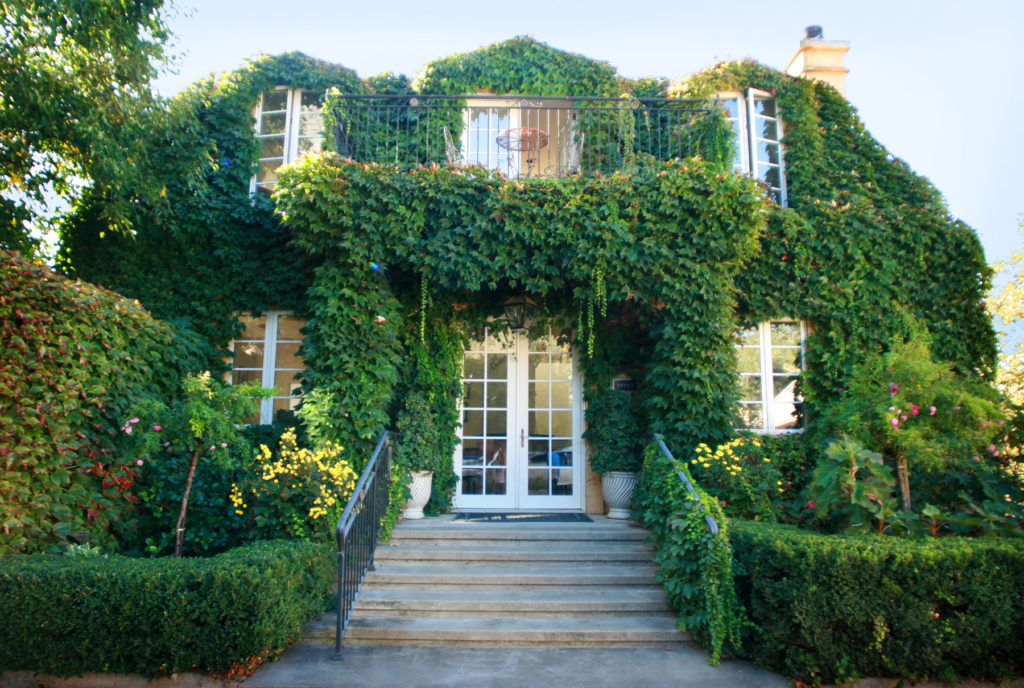 When winter rears it's bleak, cold head, we imagine ourselves there sipping a glass (or two…okay fine, three) of our favorite wine. The grounds are stunning all year long, and it's definitely a landscape I look to for constant inspiration.