Supporting local businesses is integral to mydesign philosophy. Authenticity, honesty, beauty, and simplicity are the tenets of House of Funk, and I look for these same qualities in the companies I support. Ben Lebel and Blake Hays of Village Common have a longstanding family history seeped in communal traditions. Both of their grandparents owned neighborhood markets, which paved the way for their future business. Below, they share their vision of the modern general store, talk best-selling scents, and the motto they live by.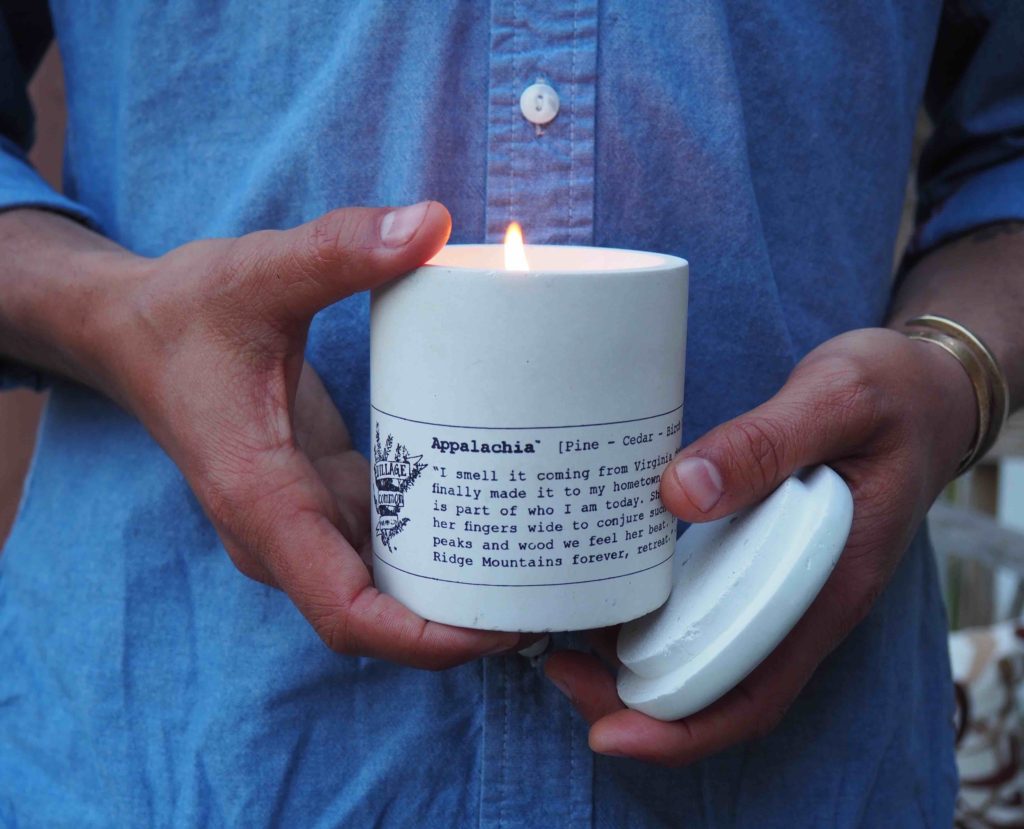 How did you meet, and later go in business together?
We met online while we were both living in New York City. Through our relationship, we learned that we both always had a dream of owning and running our own businesses. We wanted to marry both of our family histories to create this company. And thus, Village Common was born as a way to materialize our passions for creating beautiful things inspired by the world we live in. This brand and company was conceptualized to offer unique and personal items to our community.

We love the idea of a modern general store. Please expand on that concept and tell us about your interpretation of that idea.
Today we are overwhelmed with so many different stores. Our goal was to create a place where someone could have the same experience as they would have in an original general store. The dream for the coming years it to create a place just like that—a place where you can come to pick up your morning coffee, an interesting read, some new homewares or gifts, and stay to hang out with, and celebrate, your community.
Where do you source your products from?
All of our Village Common products, and all other product that we sell and plan to sell, will be sourced from the U.S.A. by incredibly talented makers and craftsmen.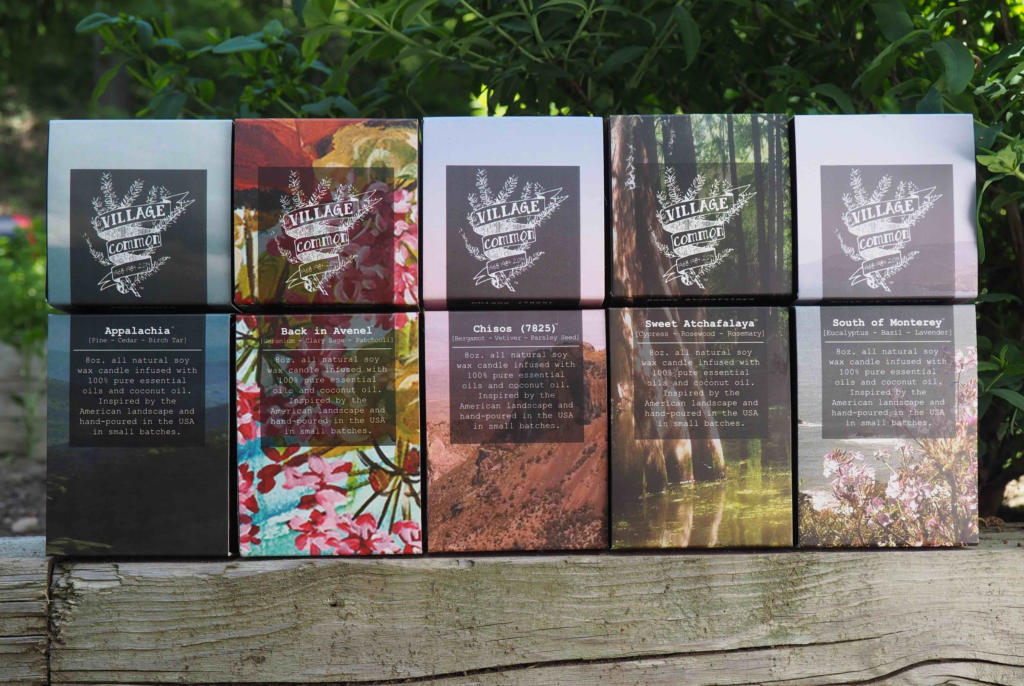 Tell us about your best sellers:
Our best sellers are our Village Common candles, particularly the South of Monterey and Appalachia candles. Each combine unique scents and an original poem to tell the story of their inspiration. We've spent countless hours developing our candles, and went through many iterations of packaging and branding until we found the perfect way to tell the story of each scent! Blake's favorite is Chisos (7825) and Ben's favorite is South of Monterey.
Favorite autumn scent: 
Our newest scent, Highland Dell, is perfect for the autumn and winter season. It is our node to a holiday-esq scent with a combination of clove, frankincense, and fir.
Favorite fall tradition:
We love to watch the change of seasons. We are fortunate enough to live in an area where fall is full of vibrant colors and autumn festivals. We also love revisiting cold-weather recipes and enjoying them next to the fireplace.
Favorite travel destination:
It's hard to pick just one. All of our products are inspired by our travels throughout the U.S.A. and we love being able to tell the stories of these locations though the merchandise. Earlier this year we traveled to France and Italy and fell in love with the Amalfi Coast. Its vibrant people, breathtaking landscape, and incredible food made it unforgettable for us!
The motto you live by:
To thine own self be true.
A great general store should always carry:
Something for everyone, good music, and great coffee.