The new year brings renewed energy, a clean slate, and endless possibilities. I'm excited for what's in store. The studio is in full swing and home life is busy!
January is all about tucking the holidays squarely away while keeping the cozy firmly in place. Pass me the chunky knit throw blanket please, brrr…
Cozy blankets aside, here's what made my list this month.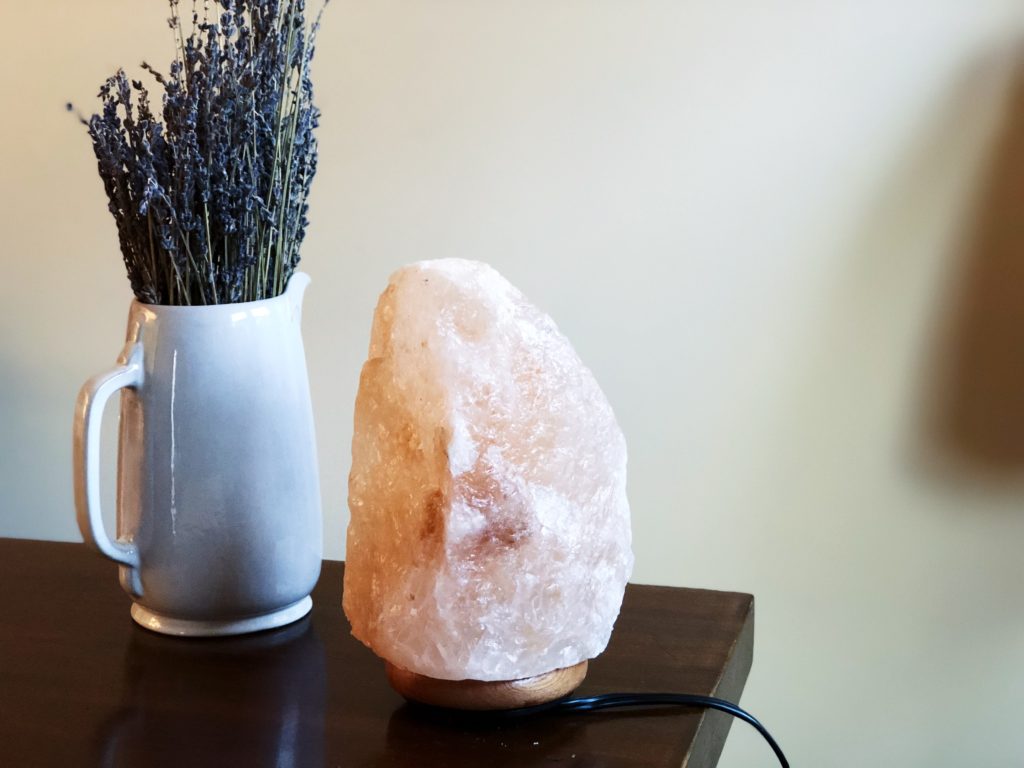 1. Himalayan Pink Salt Lamps
Himalaya Pink Salt has purifying properties. In addition, these lamps are calming and muted—ideal night lights in my girls' rooms. They give off a soft glow (and you know how I feel about warm lighting) and are a fun, unexpected accent in a kid's room. And, they come with a dimmer—Sandra approved!
Purchase yours here: Himalayan Pink Salt Lamp 5-7 lbs, 7-10 Inches with 7w Warm LED Bulb,Solid Wooden Base, Dimmer A/C Adapter Cord, Decorative Air-Purifier Rock Crystal Salt, Hand-Carved All Natural Safe for 24/7
2. Weatherbeeta Windbreaker 420D Deluxe Dog Coat
Easy to put on and so warm and snuggly. When it's 9 degrees, my dog Izzo and I are still out there walking. This one has a waterproof exterior, a fleece lining, and a harness hole for a leash. My pup is going to be sooo happy.
Purchase yours here: WEATHERBEETA WINDBREAKER 420D DELUXE DOG COAT BLACK/BOYSENBERRY 28″
3. Image Skin Care Ageless Total Resurfacing Masque
I just started using this mask (Thanks to the suggestion by SKN) and my skin is literally coming back to life. I'm getting my glow back. Whew! Those of you with rough winter climates know what I'm talking about.
Purchase yours here: Image Skincare Ageless Total Resurfacing Masque, 2 oz.
4. Riedel O Wine Tumbler Cabernet/Merlot
If you're as into wine as I am, you want the experience to be as elevated as possible. As Laura Zupa D'Avella of Boisset Collection taught us, the right glass DOES make a difference. These are on my wish list—HINT, HINT, Jay.
Purchase yours here: Riedel O Wine Tumbler Cabernet/Merlot, Set of 4
So, tell me, what's on your wish list?
Think post contains affiliate links.