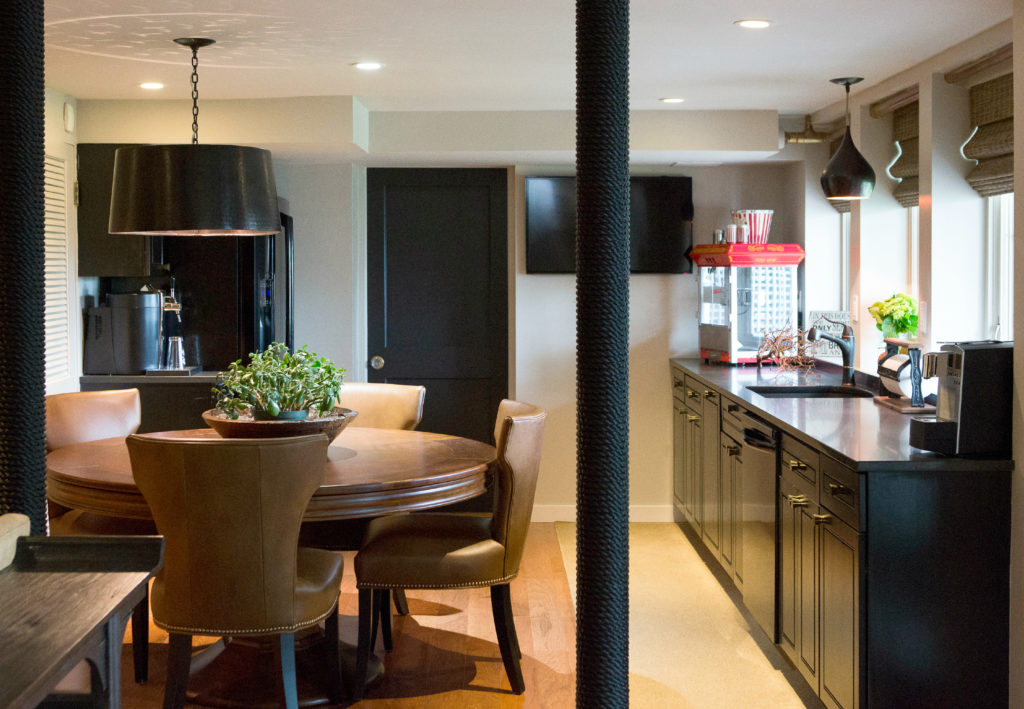 Ever wonder what to do with a spare room in your home?
Whether it's your attic, basement, or bonus room, there are lots of options for making the most of any extra square footage.
My client in Montclair, New Jersey came to me for a basement renovation project. Their then-tween daughters had outgrown the former playroom and the space was in need of a major update. The client wanted a space that would grow with their family, and one in which everyone could feel comfortable lounging and spending time together.
Wanna' know how to make your home feel more welcoming?
I'll send you tips on how I do it.
(Bonus: Shopping list included)
Get the Guide
My tips for maximizing the basement space:
1. Removed half a wall to open up the space and allow for a more natural room flow.
2. Added a third window to the bar area to let in even more natural light.
3. Installed recessed lighting in the ceiling to further brighten the space, as it gets dim in the afternoon.
4. Wrapped the columns in black rope from a nautical supply store. This material has a gorgeous sheen to it and looks like silk. Since I couldn't move or take out any of the columns, I knew I had to make them part of the design. Now they're a standout feature of the room.
5. Went with a dark color. It can be tough to convince clients to go with black, but once we commit, it's always a showstopper. We continued with black throughout the space, including the kitchen cabinetry, ebony-hued pendant lights, and a custom-painted foosball table! Balanced with woven wood blinds, a rich wood dining table, and leather chairs, the dark color scheme feels warm and modern. This space is elevated and sophisticated while still feeling inviting and approachable.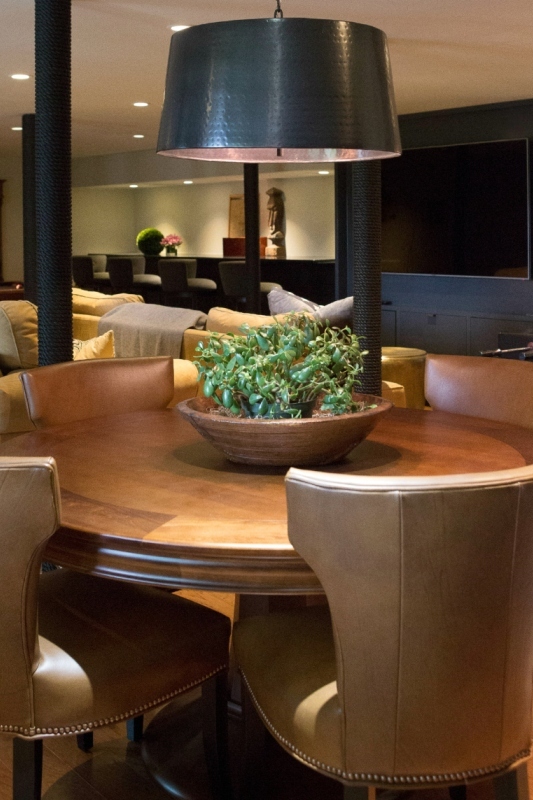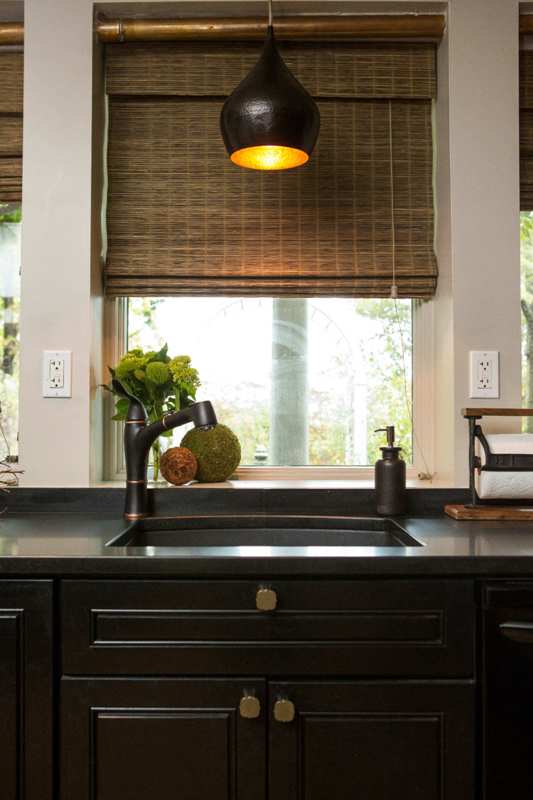 Another area in this client's home that got a face-lift was the third floor. What used to be unlivable attic space was renovated to be a spacious, light-filled kids' lounge. Part of the creative exercise was to design a space that would suit the daughters' needs for the now, but transition with their lifestyles as they grew up.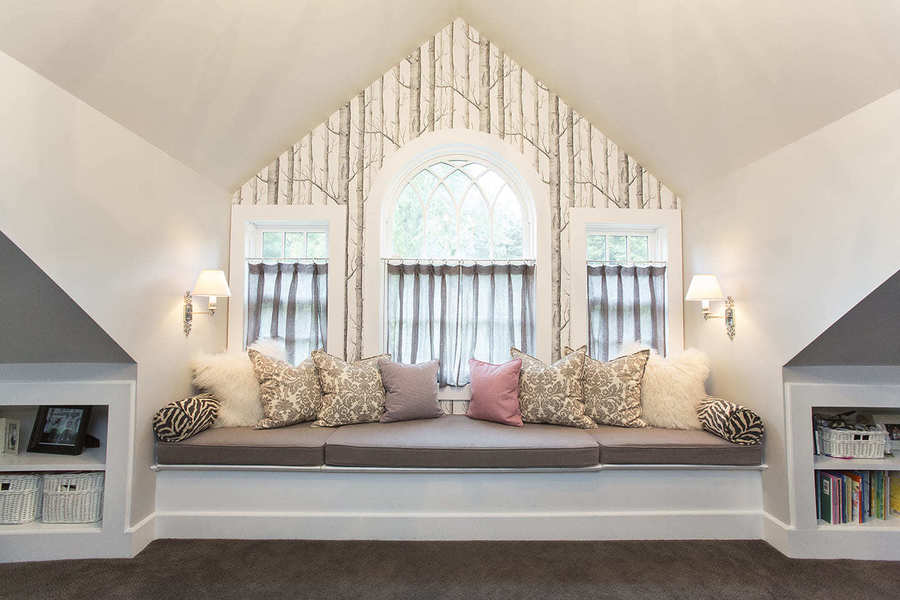 Here's how I made the most of the attic space:
1. Added dormers to the attic to create a fun and functional hangout space for the girls.
2. Installed a whimsical wallpaper that drew the eye up, further emphasizing the newly added window area.
3. Built a custom banquette for extra seating (and added pillows for a touch of color—easy to change over time) and flanked the banquette with sconces.
4. Created built-in shelves for ample storage. A great tip: Store all of the toys in pretty woven baskets, and display special mementos that tell a story (think picture frames or artwork).
5. Reclaimed the attic space, which allowed us to create two separate entrances for the girls' bedrooms. Prior to our renovation, the third floor consisted of two railroaded rooms. Separate entrances = instant privacy and a much more functional layout.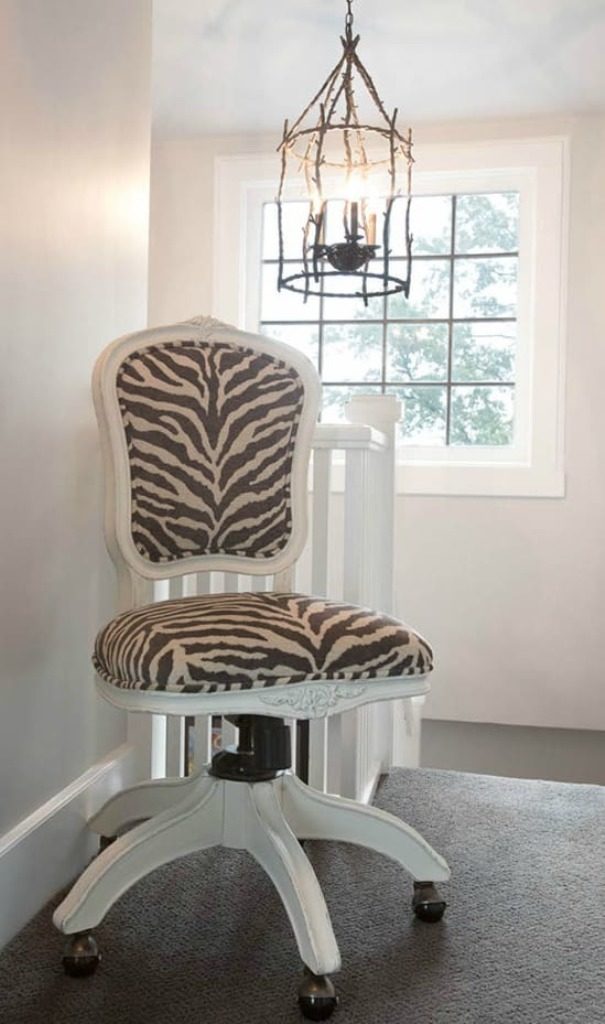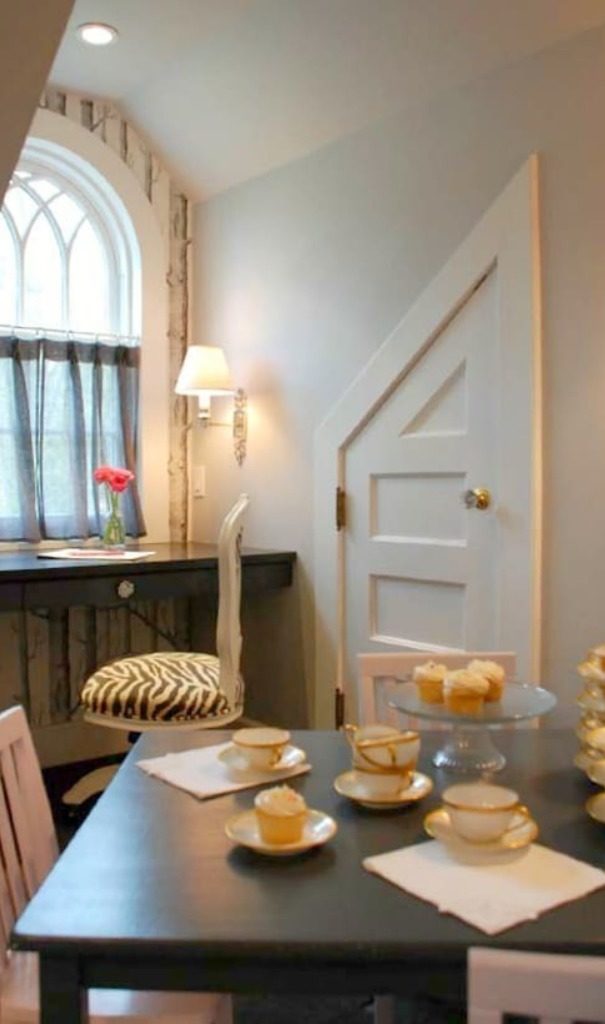 Above, a few detail shots from the kids' lounge. Sheer cafe curtains allow light in while offering privacy, unique lighting stands the test of time, and sassy fabric makes functional pieces feel extra special.
What extra space is under utilized right now in your home?
Wanna' know how to make your home feel more welcoming?
I'll send you tips on how I do it.
(Bonus: Shopping list included)
Get the Guide