There's décor I like, and then there's décor I can't. stop. thinking. about. Every week I showcase an item that I am currently obsessing over, aka a "Funk favorite." Spring made its first appearance this past weekend, giving us a glimpse of the warm weather on the horizon. I've decided to embrace the energy of the upcoming season and liven up my space with these mint ottomans from Montage Modern. Versatile enough for any space—from a serene master bedroom to a chic living room—these seats are a breath of fresh (spring) air. Velvet upholstery feels right for winter, while a subtle mint hue is ideal for lighter seasons ahead.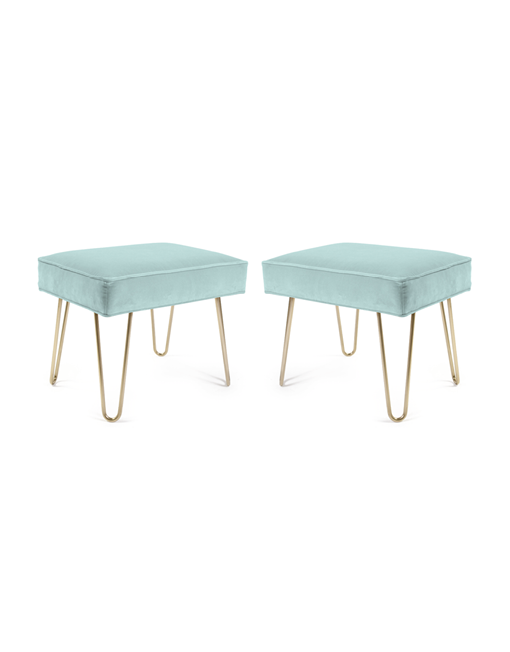 Located in Stamford, Connecticut, Montage curates and refurbishes unique vintage pieces back to their original splendor. The ottomans are just one of many pieces available from the Montage Elements Collection, a line of furniture influenced by the elements of classic design and craftsmanship. If mint isn't your color, take advantage of Montage's custom color options and find the best hue for your space.
These ottomans are an excellent option for extra seating and make a wonderful style statement. They can easily be moved from room to room, giving you much-needed design flexibility. If you opt to place them at the foot of your bed, they can double as extra storage space for accessories such as books and robes. I love functional and fashionable pieces, and these ottomans do not disappoint.