There's decor I like, and then there's decor I can't. stop. thinking. about. Every week I showcase an item that I am currently obsessing over, aka a "Funk favorite." Woodworking brilliance is at the forefront of the Dime Cabinet's sumptuous design, and I can't get enough of it.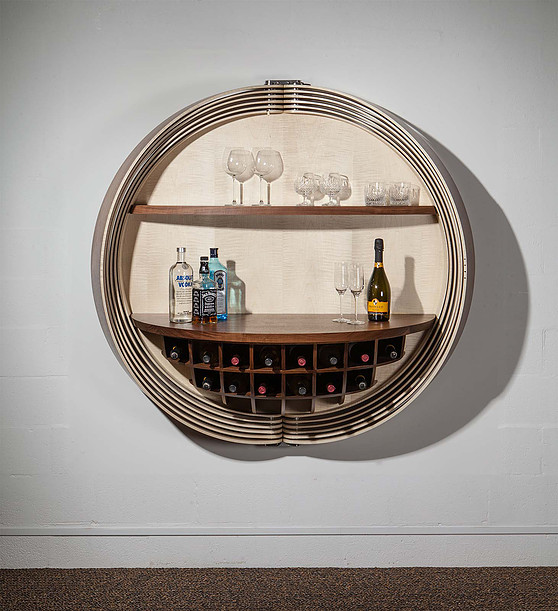 SplinterWorks, the English atelier behind the piece, cites a flair for the theatrical and a love for technical quality. Their luxe furniture designs often employ dazzling optical illusions and unexpected forms. Baths mounted between walls like hammocks, vanities in stiletto heel shapes, and multi-functional trick cabinets that "float" between rooms are just some of the fascinating items in their collection. There's a push and pull to their work, a contradiction of gravity that they wholeheartedly embrace, and the resultant furniture is extraordinary.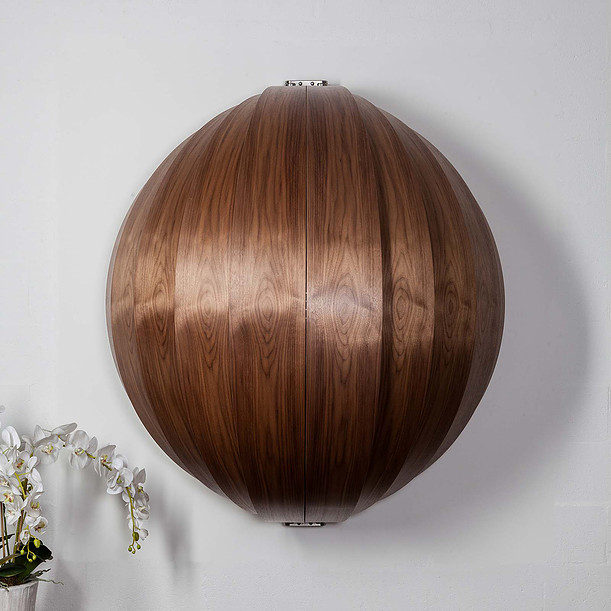 The Dime cabinet blends the functionality of the bar cart with the accessibility of a mounted wall fixture, and is meant to evoke the look of a spinning coin. Made of solid walnut and sycamore wood, the piece sports delicately fanning leaves that can be adjusted to either hide or frame the contents. Beautiful craftsmanship like this is certain to quench our thirst for gorgeous design at any cocktail party.