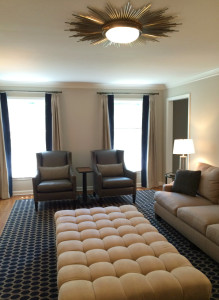 1.  Start with inspiration
"If you don't know where you're going, any road will take you there" —Lewis Carroll, Alice in Wonderland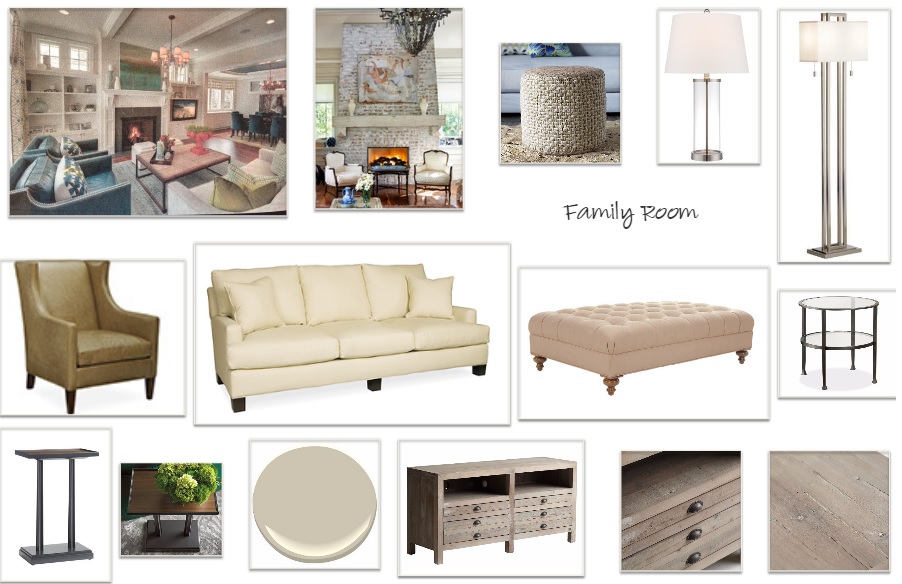 2.  Work out the flow
We re-worked the side door entry to flow into the kitchen, instead of into the family room. We also claimed a bit of the space to create a mudroom and pantry closet. That gave us a wall for the TV and helped to square up the family room a bit more.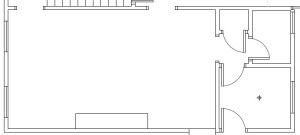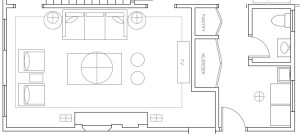 We created one gracious seating area in this very long room with multiple focal points (fireplace and TV). We flipped the TV to the new bumped-out wall, instead of in front of the windows.  And, we ensured that every seat has a place to put your feet up or set down a drink.
3.  Shop for the perfect fit
We designed a custom size cut-and-bound carpet and over-sized ottoman to fit this long room. We also selected or designed all of the furniture, end tables, lighting, and window treatments to flow beautifully together.

4.  Paint the Woodwork
I know, I know. I can hear you grunting. Unless you have original, amazing woodwork from a home that is 50+ years old, don't hesitate to paint. Even if you have that old original woodwork, it's YOUR home. If you want it lighter and brighter, this may be an option to consider.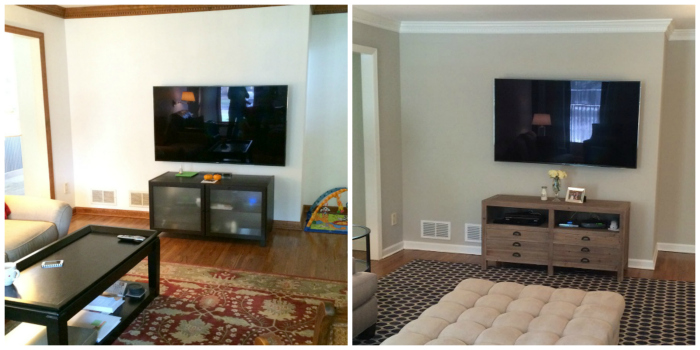 5.  Improve the Lighting
We flanked the room with four lamps to distribute soft light throughout. We switched out a dated (and too-low) ceiling fan for a killer flush mount, scaled to this large room (Global Views, for those of you who've asked).  Next, we plan to upgrade the recessed lighting to small, crisp, and efficient LEDs.
6.  Whitewash the Brick
We used the great texture of the brick fireplace, just whitewashed to lighten and soften a bit.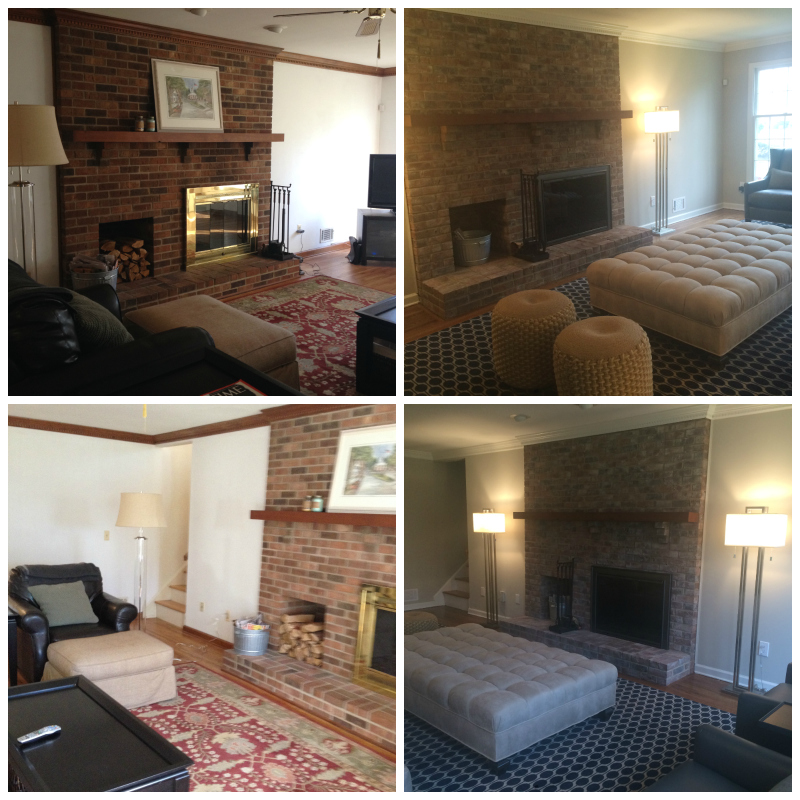 7.  Art and Accessories
I always say that art and accessories are the final layer, and so important to fully completing a space. They make the design sing.