Make it rain!
How do you go from basement to boutique? I started House of Funk as a one-woman show. In my basement. Working from home.

Whether you're a solo or have a million employees, you already know that you have what it takes to own your own business. Pair that with a CEO mentality – that high-level, big business, kick ass mindset – and you'll be on your way to 7 figures.

Having a mission clears the clutter. Your mission is your "why". When the going gets tough, go back to your mission. Revisit it daily. Make it one of your mantras.

Speaking of mantras, I can't say this one enough: Clarify and Delegate. Surround yourself with people who are in alignment with your mission, vision and values. Set the tone, give direction, get out of the way and let the work happen so that you can focus on being the CEO and "making it rain".

Are you ready to have a 7 figure firm?
Let's talk business. Let's talk interior design.
Design Sips – The 7 Figure Mindset.
In This Episode…
I'm sharing my best marketing tips for a joyful and efficient business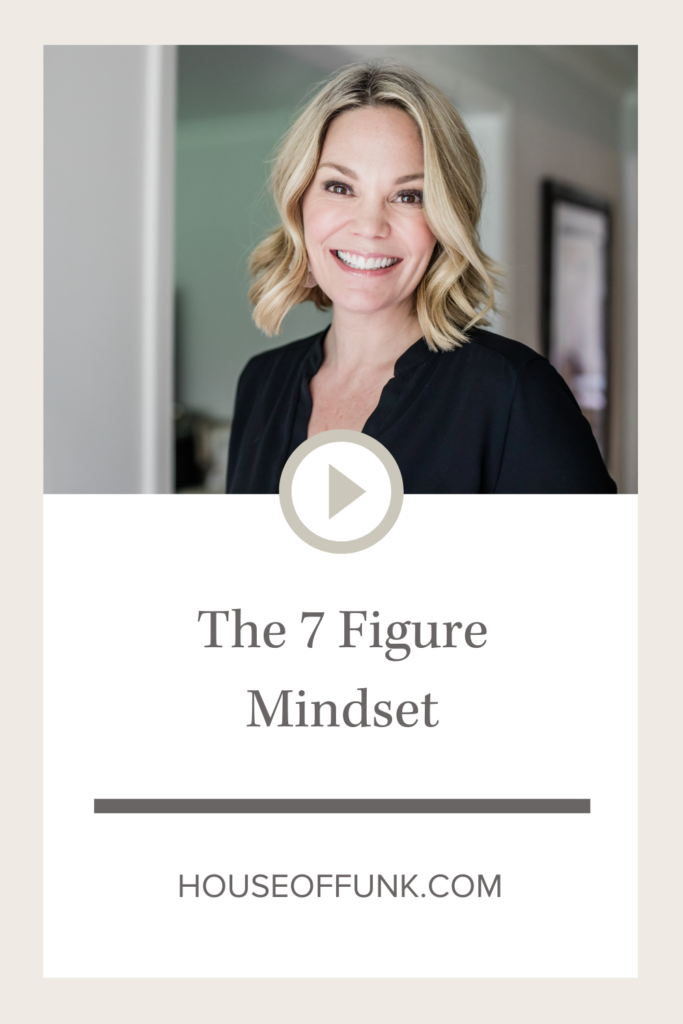 We Talk About:
The meaning behind what you do
Why delegating leads to increased profits
The importance of investing in your future
Check Out Other Design Sips Episodes:
Thanks for Listening!
What's your biggest takeaway from this episode, "The 7 Figure Mindset"? Comment below!
I'll see you this Wednesday for a brand new LIVE episode of Design Sips – ROCKSTAR CONFIDENCE CHANGES EVERYTHING – HOW TO GET YOURS – 3:30 PM EDT on Instagram or Facebook.