We're bringing sexy back to admin!
I love this topic. Organization and admin work is the backbone to our businesses. Without it, we would be in chaos!
What's one thing you struggle to keep organized in your interior design business? Your finances? Your desk? How about your desktop?
We've all been there. Now think about the time you would need to set aside to get it organized. That's a LOT of time!
There's a different way, a better way. What if your systems were always organized because you maintained them little bit everyday? Organization doesn't need to be a BIG project. In fact, it can be part of your everyday routines.
In This Episode…
We're sharing our BEST organization tips so that you can keep running an efficient and joyful biz.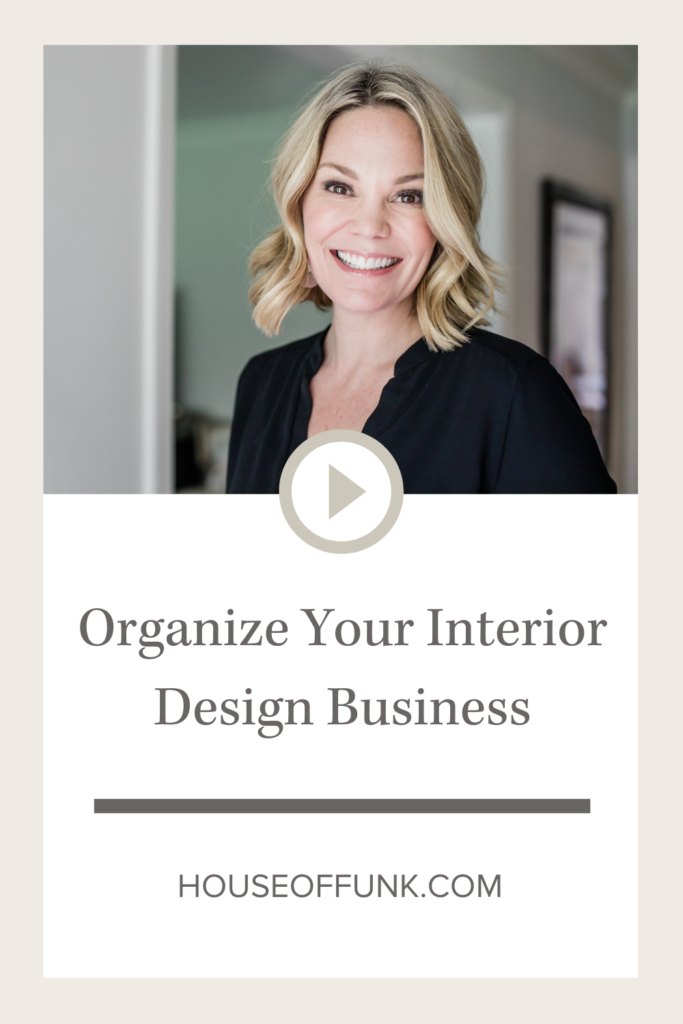 We Talk About:
How we keep our sample library organized (fabrics, stone, finishes, oh my!)
What our "Topline Meeting" is and how to have one in your biz
How Asana ensures that each team member knows what do to next
What we think the VERY first thing a designer should do to get organized
Block time to get whatever needs to get done
How to organize your interior design business for optimal efficiency
Also, we got sidetracked (as per usual) and spoke about my potential client process, flat fee pricing, finding the right receiver, etc.!
In this episode we share one of our favorite resources, the Emotional Timeline of a Client Project.
Business Updates Since This Episode Was Recorded:
We're a virtual team now! Although we no longer work from one location, we still have Topline via Zoom. Our library is exactly the same but now lives in Sandra's home office.
We no longer use Studio Designer. Instead, we have transitioned to Designer Link to create proposals, orders, invoices, etc.
Links Mentioned in This Episode:
Check Out Other Design Sips Episodes:
Thanks for Listening!
What's your biggest takeaway? How will you organize your interior design business? Comment below!