I love the unexpected.  And seating is no exception.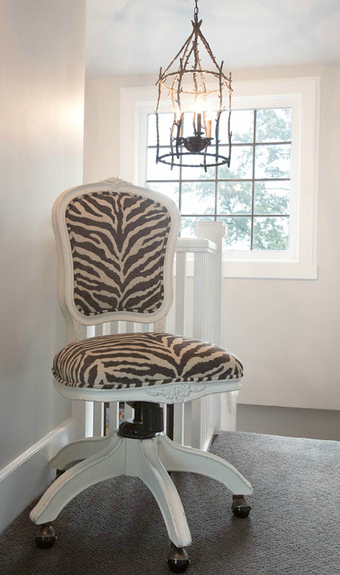 Here are a few of my favorite tricks to keep things interesting when it comes to seating:
Great price.  Great shape.  Great function.
 Boring as all get out?  No problem.  Go ahead and grab that off the rack option, you can always have it re-upholstered in something dazzling.  Zebra antique velvet anyone?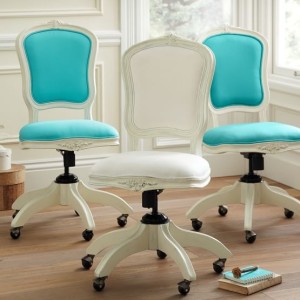 All chairs that can and will swivel, should swivel.
 If you followed me on Instagram at High Point this last spring, you know that I was drooling over all the swivel chairs.  Fun and comfortable (especially swivel rockers), but they also allow our homes to be truly multi-functional.  Turn this way for a cozy conversation, that way to catch the game and that way to enjoy a crackling fire.  Most chairs with a skirt can be easily converted…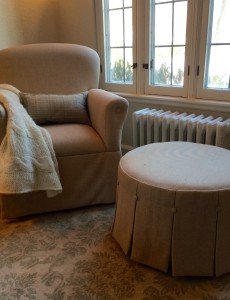 Mix and match your chairs.
 Think cultivated, collected and interesting.  I'm not referring to each dining chair being different, though that is certainly interesting – a bit too far for me.  But I digress…  What I mean is that one pair of armchairs may be very sleek.  An accent chair may be an antique.  A little Lucite number sits opposite (wait, that's my Living room…  I'll show you soon, but it's not yet quite ready for it's photo op.)  Please, for the love of tufting and nail-heads, switch up the details.  Play with shape, scale, lines, legs, skirts and fabrics.  For instance, I am always on the look out to vary the legs on seating.  Not all skirted, not all wood tapered legs (or turned or metal). A mix makes me happiest.
Are you more of a Swivel or a Rocker?
Me… I'm a Swivel Rocker.
~S