I would never, EVER, charge hourly again
I am downright gleeful when I think about the fact that I'll never send out another time bill. It is so liberating to know that I've negotiated my rate, I've put boundaries in place so I won't "lose my shirt" and I'm able to focus on design & providing the best possible client experience.
I have tried every pricing model under the sun. Once I switched to a flat fee, I never looked back. I looked at all of the metrics; tracked and analyzed my historical data until I came up with a fee that is fair, that I am 100% confident in and that will be profitable.
Don't guess. Rely on your past data and leave room for ALL of the details.
You bring so much to the table. You are the one that is bringing the beauty and interest and magic that goes into design.
Are you ready for the freedom of flat fee pricing? Let's talk business. Let's talk interior design.
Design Sips – Hourly vs Flat Fee – Interior Design Pricing Models
In this episode I cover…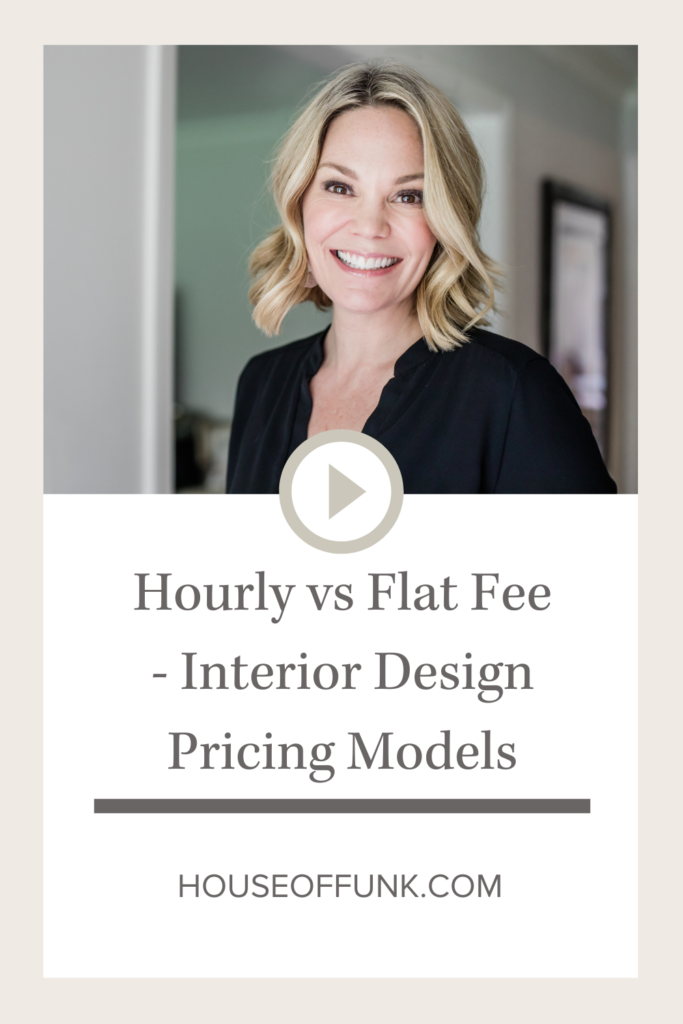 How to switch from hourly to flat fee
When to charge hourly (spoiler alert… Never) and when to charge flat fee
Timing of payments on the flat fee model
Links mentioned in the episode:
Check out my free resource, the Standard Demo Module, for a sneak peek inside the Interior Design Standard. The Standard is a comprehensive template for exactly how to run an interior design business. It took me many years in business, with a few tough lessons along the way, to build a business that I love.
You no longer have to fumble along alone in this industry where "everyone does it differently." You don't have to struggle for years to figure out your best practices. You don't have to worry, stress, or over-analyze your fees, your design agreement or your client interactions.
"The Standard is a true game changer to my 10-year-old firm. I've the confidence to charge our worth by calculating our flat fees AND estimated furnishing costs for our clients' projects up front. It takes away ALL the stress by setting those budgets before we start the design process." Kristi Patterson, Grace Hill Design
This isn't just pep talks and theories – I'm giving you the structure, tools and templates that I've used to create joy and efficiency in my design firm.
Check Out Other Design Sips Episodes:
Thanks for Listening!
What's your biggest takeaway from this episode, "Hourly vs Flat Fee – Interior Design Pricing Models"? Comment below.