What's it going to take to make your DA Rock Solid?
For me to be profitable, I need to have strong boundaries. A design agreement allows you to set #alltheboundaries. Your potential clients need to know what works for you, what doesn't work for you, your expectations and how and when it's going to go down ALL before they sign on.
Boundaries. Say it with me. 
Don't send out one more Design Agreement without your boundaries clearly identified.
Your business is your livelihood. So don't go into a legal agreement with anyone until your agreement is totally locked down. Signing a client is the equivalent of entering into a long term relationship – the kind with a binding legal document…  
Is your design agreement 100% rock solid? Let's talk business. Let's talk interior design.
Design Sips – 5 Design Agreement Must-Haves.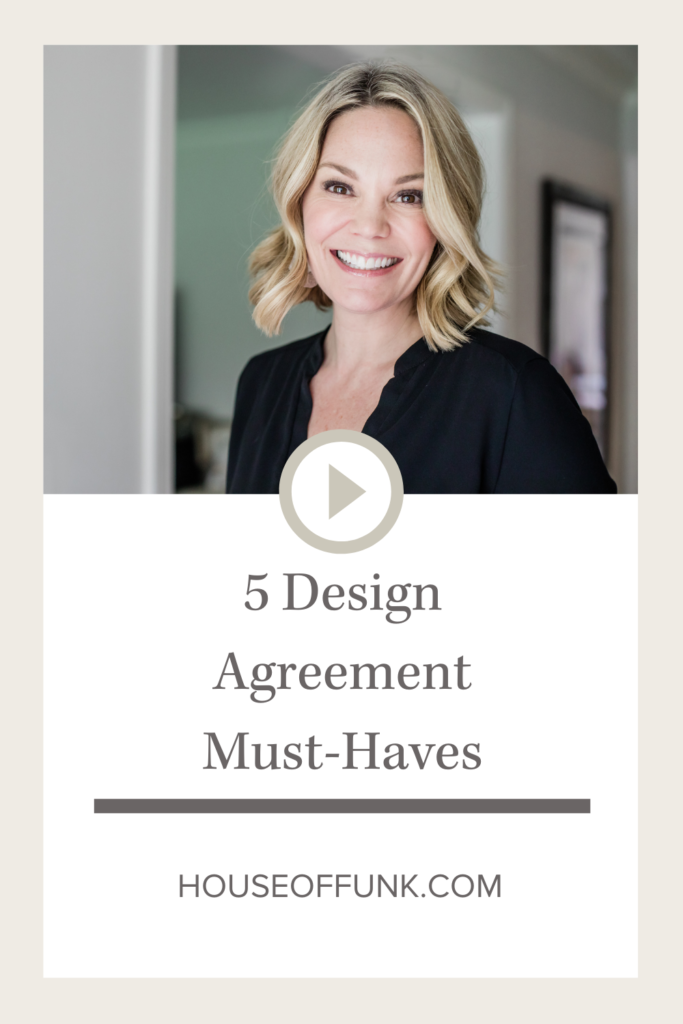 Check out my free resource, the Standard Demo Module, for a sneak peek inside the Interior Design Standard. The Standard is a comprehensive template for exactly how to run an interior design business. It took me many years in business, with a few tough lessons along the way, to build a business that I love.
You no longer have to fumble along alone in this industry where "everyone does it differently." You don't have to struggle for years to figure out your best practices. You don't have to worry, stress, or over-analyze your fees, your design agreement or your client interactions.
"The Standard is a true game changer to my 10-year-old firm. I've the confidence to charge our worth by calculating our flat fees AND estimated furnishing costs for our clients' projects up front. It takes away ALL the stress by setting those budgets before we start the design process." Kristi Patterson, Grace Hill Design
This isn't just pep talks and theories – I'm giving you the structure, tools and templates that I've used to create joy and efficiency in my design firm.
Check Out Other Design Sips Episodes:
Thanks for Listening!
What's your biggest takeaway from this episode, "5 Design Agreement Must-Haves"? Comment below!