I get asked all the time about my company's name.
Is Funk your last name? (Yes, it's my maiden name.) How did you come up with House of Funk? (More on that, below.) Are your designs funky? (Funny, but no, no funky business here.) Let's start at the beginning, shall we?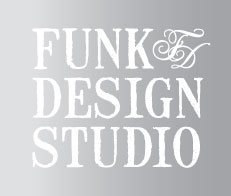 My interior design firm, House of Funk, started out as a separate business under my LLC, which is Sandra Funk Levy, LLC. I ran it as Funk Design Studio for ten years. House of Funk was originally supposed to be a product line.
Like many designers, when I can't find something on the market, I decide to take matters into my own hands. By nature of us constantly shopping, we seem to be good at finding gaps in the marketplace, and we custom design things we can't find all the time, of course.
I often see things that are either really high end or really low end on the specific product that I'm looking for. I wanted to hit that sweet spot right in the middle—a luxury item that wasn't out of reach for most of my clients.
Which brings me to the products that were originally supposed to be under the House of Funk line.
We hit pause on those—we had a snafu with a supplier on the first round a few years ago. We had a good pipeline going, which is the main business of interior design, so after that stumble, I decided to take a minute, focus on interior design, and try to simplify everything. So I put House of Funk on hold. The website, logo, brand, cart to checkout…all of those things were already developed and the website brand portion was ready to roll.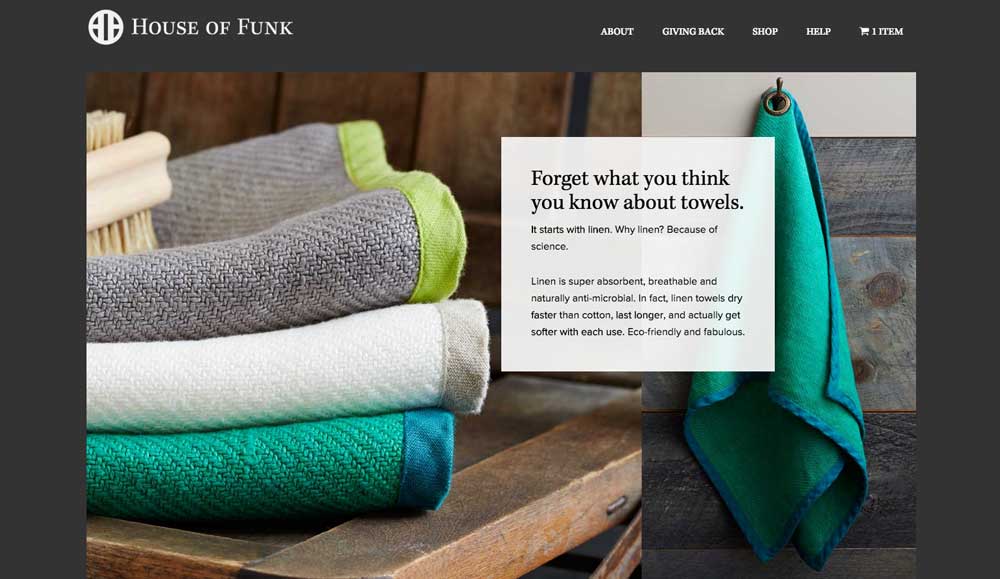 A year later, I was logging onto HOF—this beautiful website that I wasn't sharing with the world—in a very sad nostalgic way, because it was this little baby that we had developed and loved but weren't sharing. People were asking me what happened with the product line and I was talking about it to my close friends and saying "we're on hold, we're on hold," but I kept thinking "I've got to do it at some point because House of Funk needs to be shared…this website is gorgeous, the logo, etc."
And one day I woke up and it was like DUH, I can launch House of Funk, I just have to make my current business House of Funk instead of Funk Design Studio. I was feeling this dramatic pull to the HOF brand and logo, all of it, really. I had both Funk Design Studio and House of Funk, but I was much more drawn to House of Funk. It felt bold and sassy and fun and crisp, and it existed already.
It was this moment of "House of Funk is it." I don't have to have two brands, I couldn't develop a product line called Funk Design Studio because FDS is a design Studio, and there's no going around it. I could have my interior design business under HOF and I could launch a product line and whatever crazy schemes I come up with. I wasn't willing to give up on HOF, and I decided to roll it all into one.
Authenticity is built into my brand, and I come back to it over and over again.
Like I said, I was drifting towards the HOF website…it just felt right. There's a part of the House of Funk brand that we fully dove into that is bold and sassy and crisp and more recognizable.
The part of it that felt right to me—that authenticity—and the part that was more me than FDS, was that bolder, sassy feeling. Because being an entrepreneur takes daily courage, it doesn't only take courage when you launch or hire your first employee or sign a long-term lease. It takes courage every single day. Courage to say "I'm on my own, I'm going to make it work, we're going to make numbers this month, we're going to have pipeline, we're going to put ourselves out there, we're going to do these big presentations and pray that the clients love it…and that's an every-single-day courage.
The House of Funk logo and the words themselves have gravitas—like yeah, that's what it takes to show up here every day. It was just an alignment.
A couple of years ago when I started House of Funk, I literally sketched the logo on a piece of paper and sent it to Nicole Heymer at Curio Electro, and I told her "Let's do this." I was completely ready and committed to HOF, this badass, bold name, to be my product line. Fast forward two/three years later and I thought "No, no. That's my whole frickin' company!"
The old branding, the old website, it all felt "meh." Whereas the HOF logo was aspirational, and it was me, and it was time.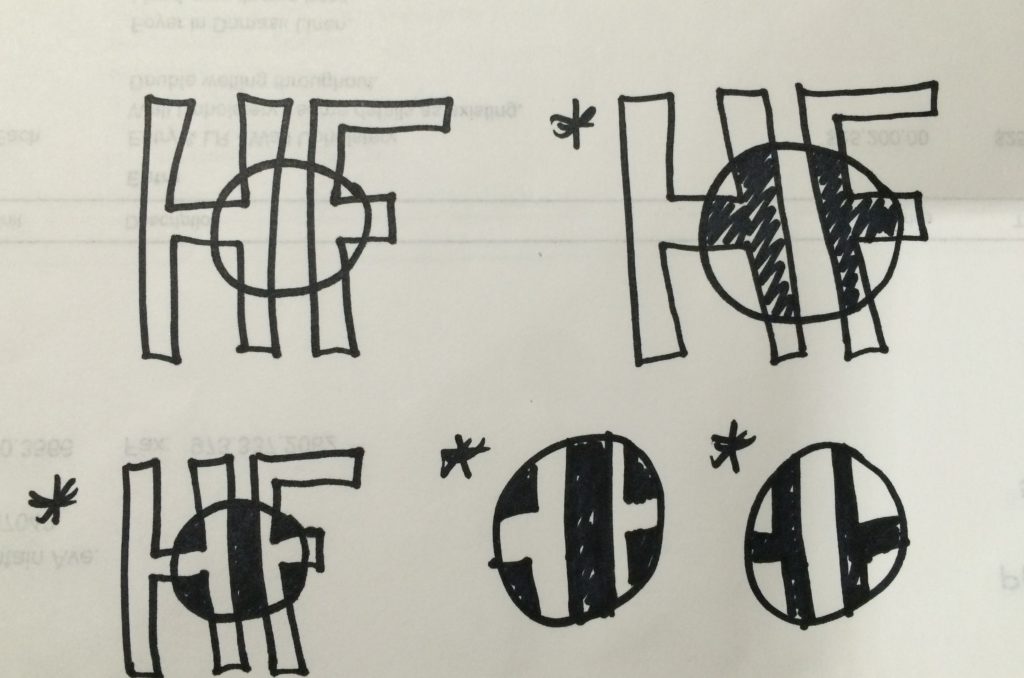 But rebranding is no small task.
We're eleven years in business, and interior design is a very intricate business. We don't just have three main suppliers, it's a huge network of all different vendors and contractors and people, we have PR people, we have finance people, it's just a very big complicated world. So here's how the rebrand worked for me:
First I did the HOF website, the logo, all the fonts, all the colors, that was all done on the side as a separate thing. Fast forward a year later when I decided it would become the whole thing, because that's a whole different layer. Now we're talking going to a DBA, and forms and checks, and telling vendors, telling clients… and there's so much more after that.
It was a big team effort. All of the social media handles and branding around that…there's a lot to think about. Then there's communicating the message that we're rebranding. Initially, I didn't communicate my "why" very well. Clearly there's a story there, but I don't think I was ready to start talking about my product line that was on pause. So that whole thing was one layer, then the next layer was all of the rebranding that my team has been so killer at communicating. I've been so grateful for the new brand and giving it life with posting, social media, and PR.
Now we have to teach people where we are and where to find us and what that all means. That's not just launching a website and changing your stationery, that is putting yourself out there and being very consistent and repeatable to build a brand.
I'm careful with the big decisions and investments. For instance, I moved my business from my home to an office space when I literally had enough equity in the business where I could sign the lease and write the check in full for two years because I felt like that was a huge leap in overhead for me. That's how I came to being comfortable with moving out of my home office to my real office, and similarly with the original website and again with the rebrand.
We did this product development year and we had a pull-back year and focused on design, aka our bread and butter. Then a couple of years later, I couldn't stop thinking about HOF, but the timing wasn't right then. We had to pull back and just make some money for a little longer before diving into that.
So in 2016, we did the rebrand.
We also launched our online interior design business. We built that into the website.
2017 has been a put-your-nose-to-the-grindstone and make-some-money year. It's a year to rebuild the coffers. As a long-term goal, I really want to put my effort in building the online interior design pipeline. I really love the idea of being more available to people and not being location specific. Being able to do amazing work from anywhere. Online interior design is a great filler of the pipeline to flush out the full-service design jobs.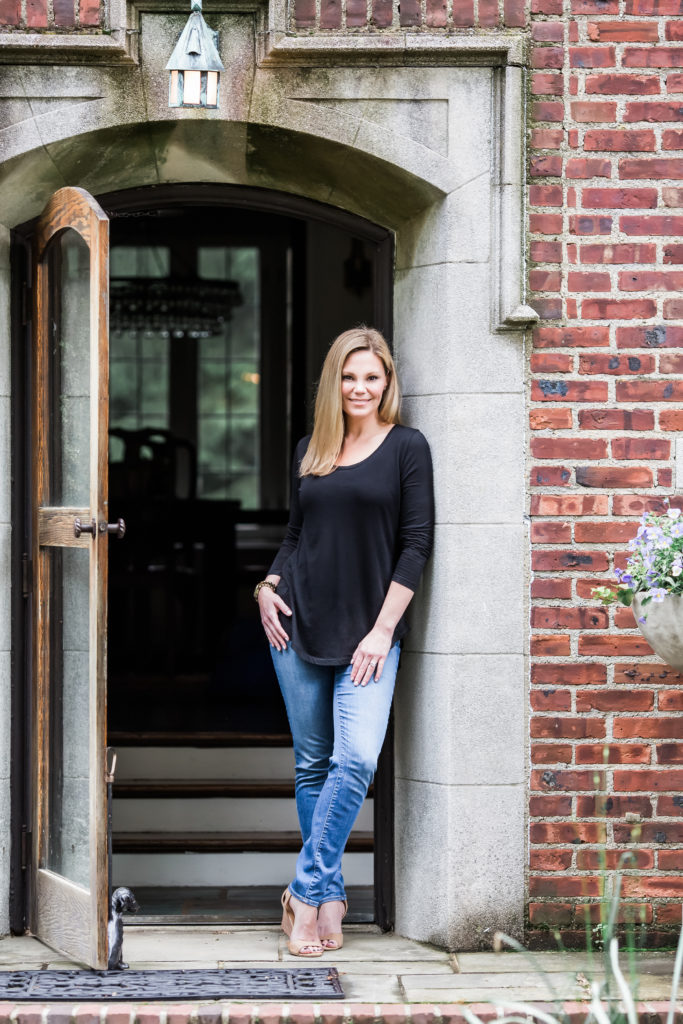 For example, when you have permit delay on a job and it's not starting right away or there is a lot of scheduling taking longer than expected, then we can have smaller-scale online jobs that fill the gaps. It would be great if down the line, I could take a month in the summer, go to Michigan, and work from my laptop and be completely effective.
Right now, I can't see giving up doing gut renovations on site—all the meat of that is so rich and exciting. I love to renovate, to reconfigure space. You can't do that online. But, I like the idea of online interior design being long-term. I have dreams that when the kids go off to college I'll start to travel more and have a little more flexibility in my work location.
I will always design. I literally would bother the people I know with my suggestions and thoughts if I didn't work. I'm a dreamer, so there are always ideas floating around in my head.
I have such a good crew, and I always say that I protect my work environment like a mama bear. Work is my happy place where we create magic. Every creative endeavor has to have that little sparkle in it—and it's crazy-important to me that this environment be a positive and upbeat outlet.
So how about you?
Does your brand authentically reflect you?