Jennifer Snyder first discovered the joys of baking in her mother's kitchen. It was there that she learned the most important rule of all: Baking is sweetest when shared with others. Her mother's delicious desserts were baked from scratch, each infused with love and care, and delivered to friends, family, neighbors, and their local church.
Snyder grew up in Portland, Oregon, and later graduated from The University of Washington with a degree in communications: 
"It was Seattle in the '90s, so I also graduated with a double major in flannel and rain deflection, and a minor in grunge-music studies and coffee knowledge."
While she didn't immediately pursue a baking career, her love of baking never waned, and every time she visited a sweets shop, she would take in all the details and think about what she would do with a bakery of her own. Snyder originally stayed in Seattle to work for a start-up company called Starwave, owned by Microsoft cofounder Paul Allen.  At Starwave, she did public relations for early websites for brands such as ESPN, ABC News, NFL, NBA, NASCAR, and Mr. Showbiz.
Next, her husband's job took them to Chicago, where Snyder continued her public relations' career, first with a firm that represented chef-driven restaurants and other local favorites such as Goose Island Beer Company, and later, with the nonprofit organization Little Brothers-Friends of the Elderly. A third relocation took the pair to NYC, and Snyder worked in nonprofit public relations until the birth of her first daughter in 2003. The family moved to Montclair in 2005, and after the birth of their son in 2006, Snyder came back to her childhood passion of baking.
"I found it to be a stress relief, and when the kids got older, I would set them up with their own bowl of flour and a whisk, and have them be part of the experience.  I baked for school events, neighbors, friends, and meetings.  I used to bring butterscotch scones to the school-board meetings, and at one point, a colleague asked me, 'have you ever thought about opening a bakery?' I told her: Yes. Yes, I have thought about that a lot," she recalls.

In 2011, she opened The Little Daisy Bake Shop. Two years later, the shop had already doubled its team and moved to a space three times larger than the original location. The shop was named "Best Boutique Bakery" by Suburban Essex Magazine three years in a row, and continues to be a sweet spot for Montclair locals.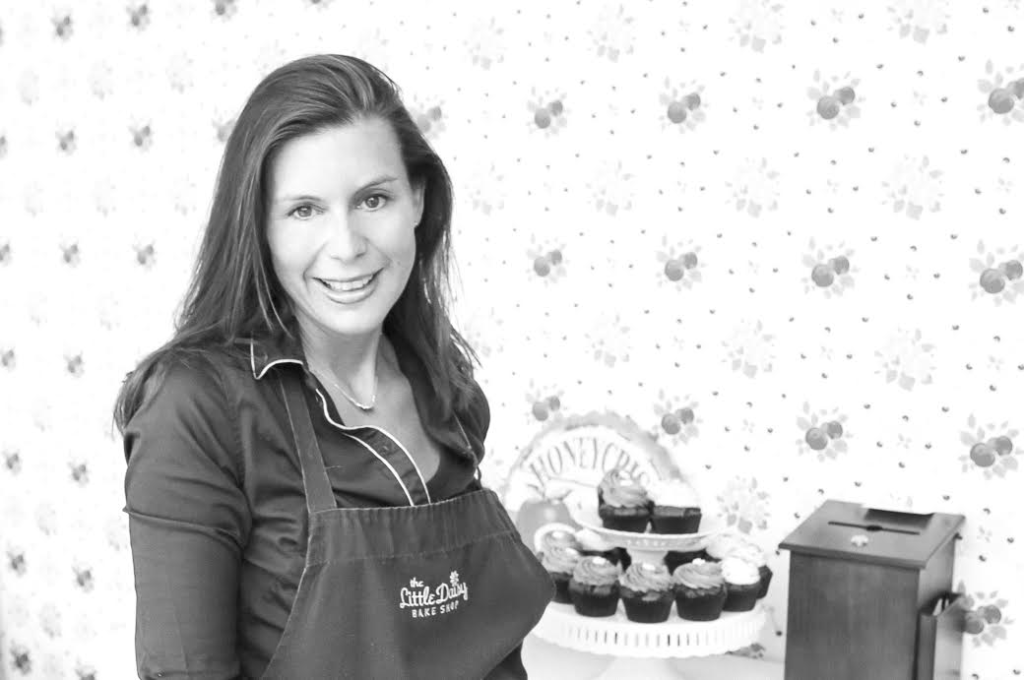 Why did you decide to open The Little Daisy bakeshop in Montclair?
I've always loved to bake, and since I was a little girl I dreamed of having my own bakery. Years ago, I started baking cakes and cookie favors for friends from home, and it really began to snowball. When I started getting phone calls from people I had never met, that's when I knew I had to either stop or finally pursue my dream of opening a real bakery. I saw that a small space in Upper Montclair was available, and I went for it. We lasted two years there, then moved to a space three times the size. We owe so much to our customers who helped us get started and who are still with us today!

What is the most rewarding thing about being your own boss? The most challenging?
The most rewarding thing is when I hear my kids talk about the bakery to their friends, teachers, and other people they meet. It makes me feel good that they are as proud of it as I am. It's also rewarding to see my ideas and plans become something real. I had a vision of what I wanted the bakery to be, and as my own boss, I've been able to run with it.
The most challenging thing is that it is a 24/7/365-day-a-year job. It's always on my mind, and there's always more to be done. There are times when I may not want to deal with an issue, a problem, or a pressing project, but ultimately it's up to me to get it done. Sometimes you just have to power through in order to get the result you seek.

How has running your own business changed your outlook on life?
I now see things through a wider lens. Allowing myself the ability to focus on the bigger picture has taught me that not every detail needs to be perfect. With so much to do, and so many people counting on me, it's important for me to focus on doing the things that will really move our business forward.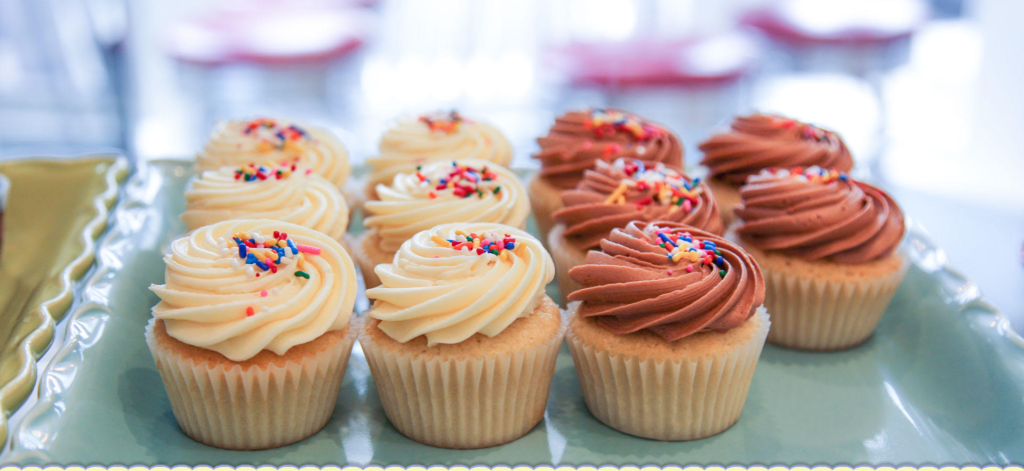 Best part of the job:
There are so many! Part of my vision was to create an old-fashioned bakery that would bring smiles to people's faces. There's nothing better than seeing the reaction from kids who see their birthday cake just as they imagined it, and are unable to contain their joy and excitement over it. I also really love the opportunity to meet people in the community that I wouldn't normally have encountered. After five years of seeing them regularly, many of my clients have transitioned from customers to great friends. Also, my team at The Little Daisy has become like a second family to me. I love coming to work every day. I love the people here. I love that even staffers who went off to college or started different careers still come back and visit, and still remain part of the family. And the obvious, but true answer is that the best part of the job is eating our creations.

Most surprising part of the job:
Owning a bakery involves so much more than baking. When I thought about launching a bakery, I really only thought about the baking aspect of the business. As any small business owner knows, you represent so many functions. I'm the equipment manager, the bookkeeper, the customer-service manager, and the human-resources manager. It's up to me to make sure everything's ordered, the bills are paid, quality control remains high, the marketing plan is driving sales, the packaging works for our customers, and if someone doesn't show up for their shift, I need to make sure the work gets done. When we first opened The Little Daisy, I was the first one to arrive in the morning and the last one to leave, sweeping and mopping my path on the way out.

Tell us about the high-quality ingredients you use in your products:
We bake everything from scratch at The Little Daisy. We use ingredients such as real butter, eggs, cream, and sugar. We never use mixes, and we don't take shortcuts. The shop is peanut- and nut-free, so we use a high-quality chocolate from Vermont Nut-Free Chocolate. We have to ship the chocolate in, which can sometimes cost as much as the chocolate itself. We take our ingredients very seriously, and we bake with the same care and quality that we would if we were baking at home.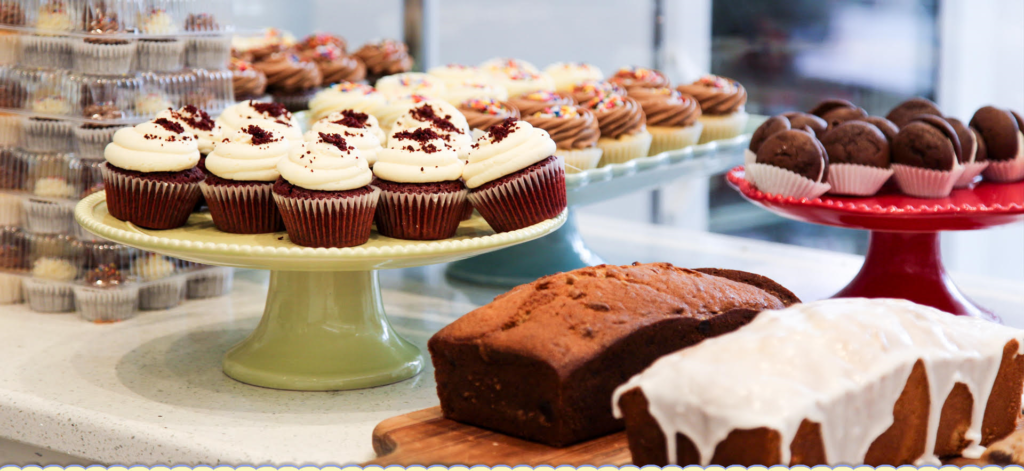 Why is it important not to take shortcuts with baking and to bake from scratch?
Baking is a mix of art and science, and you can't take shortcuts or the finished product won't turn out or taste right. Baking from scratch is important to us because we can control everything that goes into our baked goods. Many mixes are filled with preservatives or chemicals, and you can taste that in the finished product. We put a lot of attention and love into our products. By cracking fresh eggs, creaming butter and sugar together in small batches, measuring just the right proportions of flour, baking soda, and salt, we create a little magic that you just don't get from a mix. In addition, we don't freeze our cakes or cupcakes. We bake each order fresh and custom. While this may limit the number of custom orders we can accommodate each week, we take pride in our products and routinely receive feedback that our customers can taste the difference.

Your favorite Little Daisy dessert:
We rotate our menu seasonally, and some of the things I tend to love are those items we match to the time of year, like zucchini bread in the summer, and gingerbread in the winter. But my favorite is the simple chocolate chip cookie. I could eat one every day and twice on Sundays. The only thing that makes a chocolate chip cookie better is dipping it in our Blackout frosting. Now you're talking!

Advice you'd give to other female entrepreneurs looking to start their own companies:
Believe in your instincts, and be confident in yourself. There are a lot of people out there that will support you, but there are also those that will underestimate you and try to tell you they know better. This is your business. You get to decide where you want it to go and how it's going to get there. Surround yourself with a great team of people who have your company's best interest at heart. Once that team is in place, learn how to delegate. If you want to grow, you cannot do every thing every day all by yourself.
Motto you live by:
I live by the Golden Rule: Treat others the way you'd like to be treated.