Abhaijot Kaur wants to create a sacred place for people to connect and grow with each other. At I Heart Kundalini Yoga, she uses her spiritual upbringing to channel a peaceful energy during yoga practices. Abhaijot was born in Berkeley, and spent her formative years in the East Bay, where she watched her mother practice Kundalini Yoga from an early age and was inspired by California's health and wellness efforts. When she was twelve, she and her family moved east, and she has stayed this side of the country ever since.
After finishing teachers' training in India, Abhaijot sought to create a space that truly embodied the art form of yoga. And thus, I Heart Kundalini Yoga was founded. According to Abhaijot, the space benefits entire communities of people willing to listen to the message of peace and understanding. These benefits are put on display in I Heart Kundalini Yoga's latest project—the Uganda Wellness Initiative—a plan designed to bring yoga to children, low-income families, and prisoners in Uganda, Africa. Abhaijot believes that it's important to bring yoga to local communities because it creates a deeper awareness that brings about clarity and strength in people that often need it the most.
Keep reading for more on this inspiring tale of strength and passion.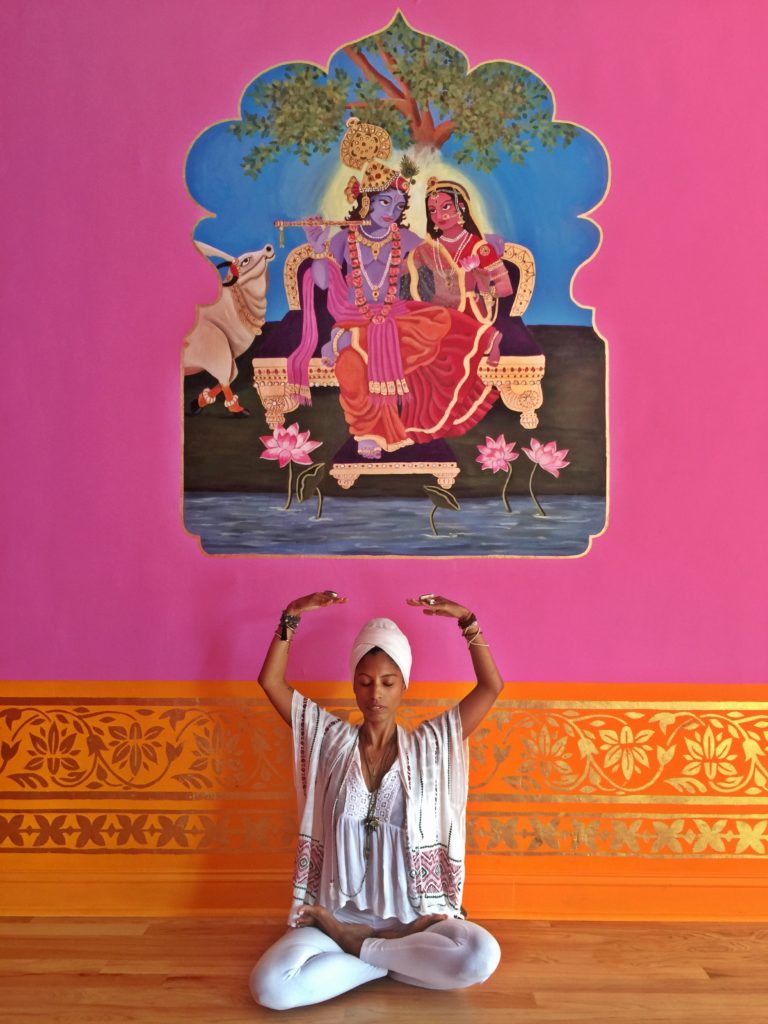 How did I Heart Kundalini Yoga come to fruition?
I Heart Kundalini Yoga came to fruition soon after I finished my Kundalini Yoga teachers' training in India. I wanted to create a space that really embodies what yoga is, not just Asanas (postures), which is what people think of in the Western world. I create a sacred space for people to connect to themselves without competition or judgment.
How did you get into yoga?
I just wanted to try it, and I did. I was fifteen at the time, and had the most amazing experience, and you know teenagers coming into their bodies…it immediately made me feel good in my own skin. From then on, I never stopped practicing. As I got older, my practice deepened and I started practicing more. I found I was more steady and confident.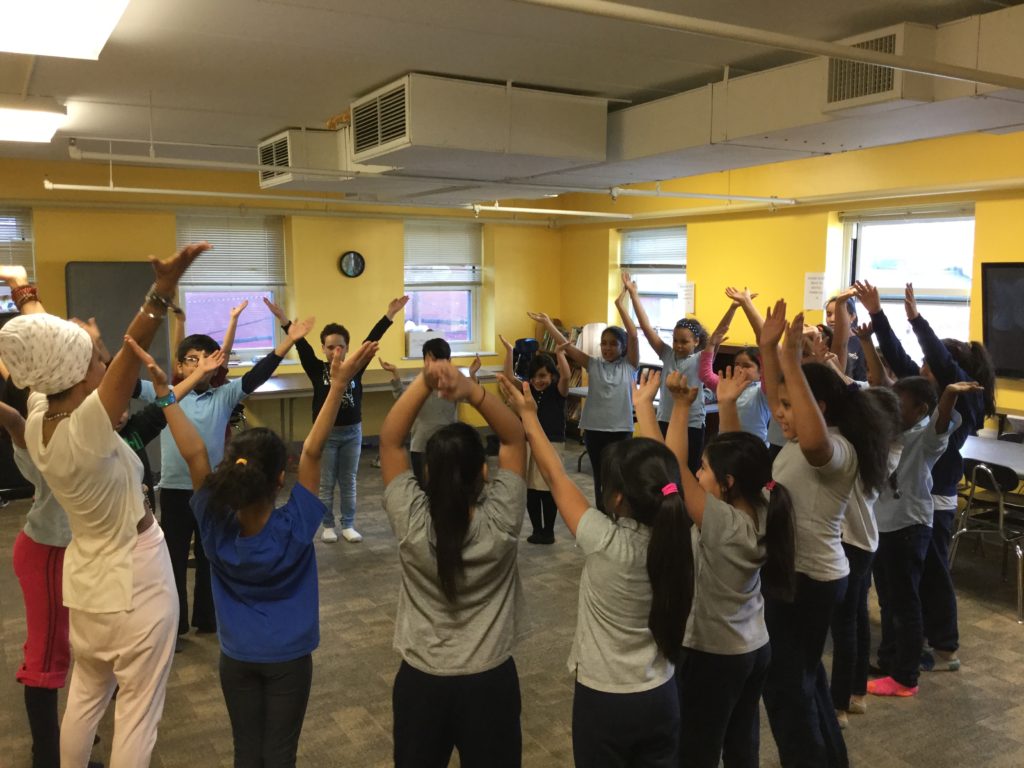 Tell us about the Uganda Wellness Initiative:
The Uganda Wellness Initiative is a plan to bring yoga to children and low-income families, along with yoga and stress reduction to prisons in Uganda, Africa. My friends who are accomplished yogis have joined with a friend in Uganda who runs a medical clinic that connects doctors from all over Africa who donate their time to give free medical help to low-income families and pregnant women. We will be helping by raising $5,000 towards the $20,000 it takes to run the clinic, with proceeds going towards medical equipment, etc. The clinic operates for two weeks in July. Following the clinic, my friends and I will spend our time doing what we yogis call SEVA (selfless service), which means going to schools and teaching children yoga, practicing yoga with families in the villages, and teaching yoga in the prisons from which we received approvals.
Why is it so important to bring yoga to local communities?
I believe it is important to bring yoga to local communities because it helps people's awareness grow, and we need deeper awareness during these changing and challenging times the world is facing. Through deeper awareness and the power of yoga, people gain clarity, calmness, and strength, which unites the physical, emotional, and mental bodies into harmony, which in turn makes us more happy, healthy, and whole. This harmony gives us peace, which is then reflected into the world.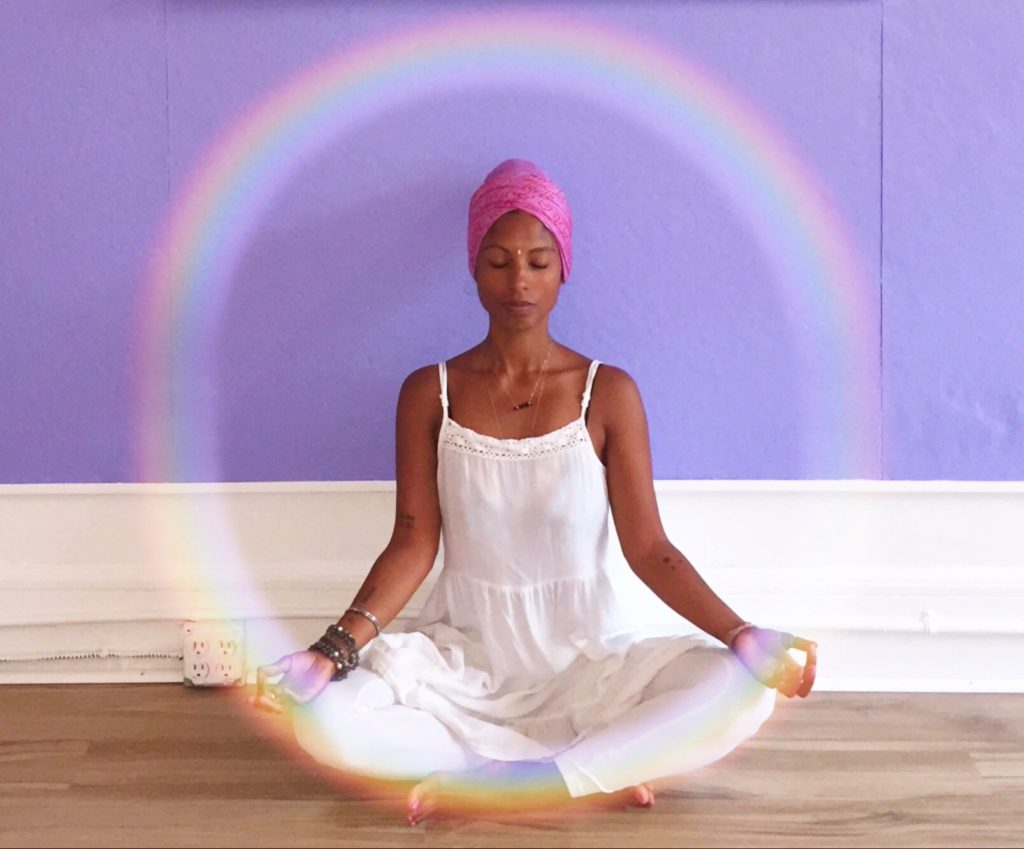 Favorite yoga pose:
Lotus Pose, arms extended out to the side like a T, palms facing up, with breath of fire for eleven minutes.
Favorite travel destination:
India, the sacred land, just automatically gives you whatever you need.
Favorite way to unwind after a long day:
Warm, candle-lit bath with whatever herbs I'm feeling at the moment, followed by an eleven-minute meditation, a cup of Honey Lavender Stress Relief Yogi Tea, and writing in my journal. My days are long—I start my mornings at 4am—so I like to end them in a peaceful way before going to bed.
Motto you live by:
Don't get attached.