If you've ever walked into a store looking for a thank you or hostess gift, only to end up walking out with something for you, your kids, and your dog, Nellie & Bean is your store. Founder Nellie Criqui opened up shop five years ago in Verona, New Jersey, and has made it her personal mission to create a lifestyle store that offers unique finds for everyone in your life.
Criqui and her daughter "Bean" work together to curate an interesting selection of merchandise that changes seasonally. Criqui is a self-taught designer whose work has been featured in Country Living Magazine as well as Oomph furniture ads. Originally from Port Washington NY, Criqui went to school in Colorado, backpacked solo all through Europe after college then settled in NYC.  She and her husband eventually settled in his hometown of Essex Fells, New Jersey to raise their three wonderful children: Sabina, Chris, and Colyn.
Read on to see what inspires this mother-daughter duo, and why Criqui hopes to make Nellie & Bean a household name.
How did you get into the business, and why did you choose Montclair as the location for your shop?
When my kids were young, I always thought this area was in dire need of a cool, one-stop shop. Like a well-curated, mini-department store or a lifestyle store. A space where you could buy a baby gift for your girlfriend, a cool pair of earrings to wear on Saturday night, a hostess gift for a cocktail party, and a birthday present for your seven year old's birthday, all under the same roof. I was always driving all over New Jersey with three little kids trying to find unique gift items. It was such a hassle.  Not to mention stopping to buy a card, or purchase a bag and tissue paper to make it look cute. That aggravation is what brought my concept to life.
Five years ago I opened up shop in a 100-year-old farmhouse on Bloomfield Avenue in Verona.  I needed a big enough original space with a central location. I wanted Nellie & Bean Mercantile to be a destination full of charm and personality. A place customers would drive twenty minutes to get to because they knew my shop was worth the trip!  At Nellie & Bean you can find something for everyone in your family (women, men, kids, baby, home, and dog). If you spend ten dollars or three hundred dollars, your purchase is going to be wrapped in a beautiful box, with a beautiful ribbon, and put in a nice bag. There is a sense of joy and pride when you give something that looks special even before it's opened. Nellie & Bean Mercantile is truly an old-fashioned concept with a modern twist. We are the complete opposite of a generic strip mall or a big-box store. My sixteen year old daughter "Bean" and I work hard to carry beautiful, hand-picked merchandise at every price point.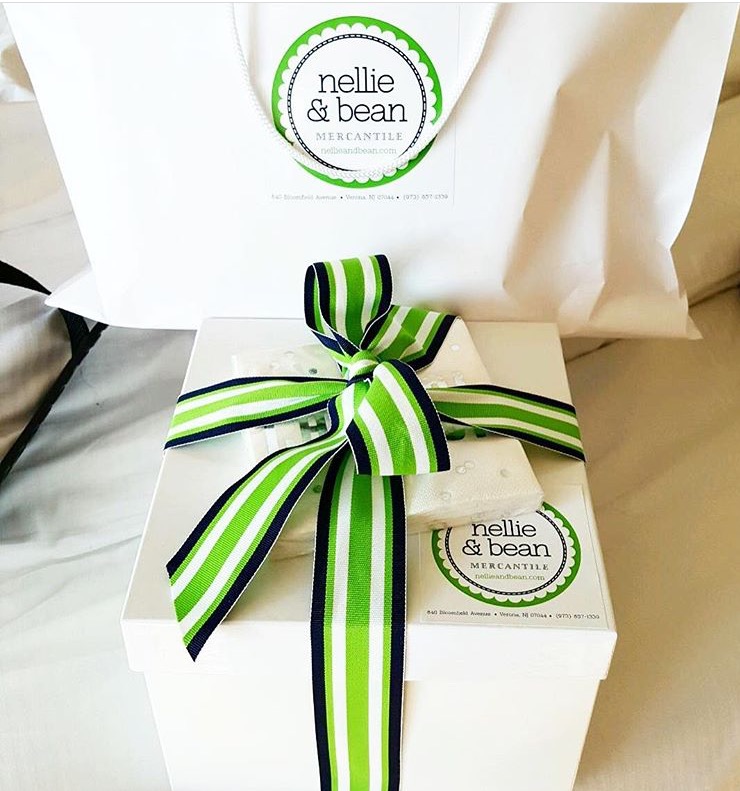 What is the most rewarding thing about being your own boss? The most challenging?
The most rewarding thing about being my own boss is the pride I get when people love what I have created here. They walk into the store and are so excited, saying "I had no idea this was going to be so great." This literally happens on a daily basis. I went into this with no retail or merchandising experience. Creativity and good taste have always been my strong suits. The fact that I had an idea, took a chance, and brought it to life makes me proud. I learned everything else along the way. It's definitely a family affair at Nellie & Bean Mercantile. I'm forever grateful to my husband for his strong math skills, finance background, and for his help with juggling the lives of our three children. Finding balance as a mother, business owner, and boss can be quite the challenge.
How has running your own business changed your outlook on life?
Running my own business has made me appreciate my parents now more than ever. My Dad was an entrepreneur himself  and my mother was always working for him. There is so much that goes into owning your own business that people are not aware of. The store hours may be 10-6, but the job is never done. Very much like my father, my wheels are always churning. I was a stay-at-home mom for eleven years, and now owning  Nellie & Bean, family time is really important. Social sacrifices have to be made. Going out for dinner or drinks on a weeknight is no longer appealing to me (even though I love my friends dearly!)…I know my closest friends understand that. Nellie & Bean is open seven days a week  I may not always be there physically,  however, most of my waking hours are either spent doing something for my business, my children, or my design clients. Finding balance is key.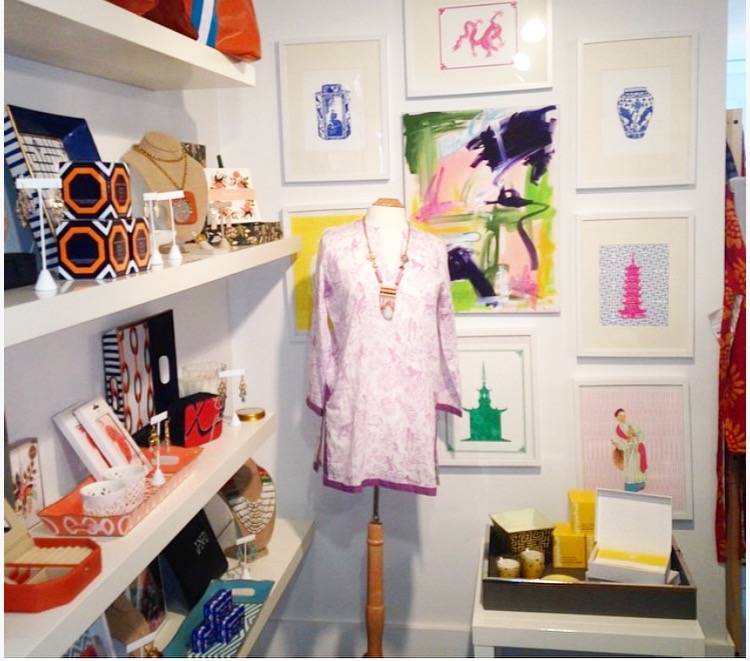 Best part of the job:
I'd say the best part of running Nellie & Bean Mercantile is the interaction with the customers. I have formed relationships and friendships with so many great people over the last five years. It's sort of like being a bartender, but in a retail setting. There are my  regulars, then I have the first timers, and those just looking for a quick drink. All of them make my job so much fun!
How did your daughter get involved with Nellie & Bean?
I am obviously Nellie (which is a nickname I've had since birth) and Bean, a.k.a. Sabina, is our sixteen-year-old daughter. She is our only daughter and was eleven when I opened the shop. Nellie & Bean Mercantile is divided by the "Bean side," which carries kids: gifts, goodies, old-fashioned games, and candy, and the "Nellie side," which houses the adult merchandise. Sabina has been coming with me to trade shows every year, helping to curate merchandise for the younger customers. Now that she is older she works in the store sometimes, and is responsible for helping me get more merchandise up on on our website. I feel like she is learning a great deal about the business side of things at such a young age, which can only only benefit her in the long run. I love that the store is owned by a mother-daughter duo. Who knows, maybe Nellie & Bean Mercantile will become a household name one day. Dream BIG or go home!

Describe how bohemian, preppy, and modern styles combine at Nellie & Bean:
My catch phrase is " Nellie & Bean is a place where bohemian, modern, and preppy vibes collide," and that pretty much sums up my overall style and take on life. An avid fan of the Grateful Dead since age thirteen, I have traveled across the country and back following that band. That explains the boho thing. We have amazing playlists at the store because music has always been, and still is, a big part of my life. A lot of our merchandise is also handmade and/or fair trade, which I think is an amazingly cool concept. I guess you could say the preppy side stems from my more classic side. It's kind of like that preppy Deadhead, boarding-school kid thing. Even though I'm the furthest thing from a boarding school kid! I grew up on the North Shore of Long Island in a sailing community…maybe that's where my preppy side comes from. Whatever it is, it is definitely translated at the shop. The modern vibe? That's my modern take on the old-fashioned mercantile concept, and the fact that I admire and love modern design. Whether it's clothing, furniture, or architecture, there is a part of me that is all about modern. The best way to understand this vision is to come to the shop.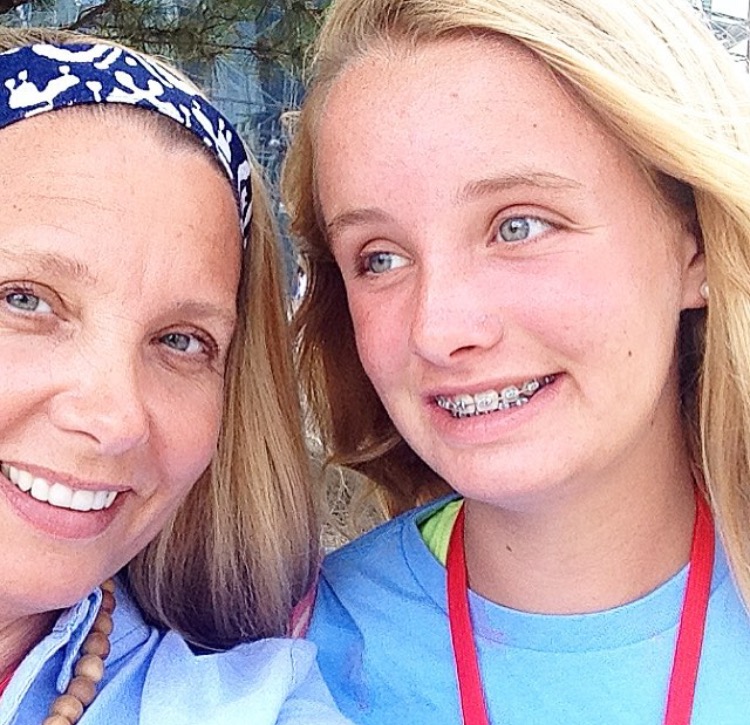 Your bestsellers:
We carry a wide variety of merchandise at the shop. I 'd say our absolute bestsellers are women's accessories. Women come in to buy a gift for a child or a hostess gift, and they end up throwing something in for themselves. It's the "one for them and oh…one for me" mentality.  Jewelry, clutches, and cover-ups fly out the door. 

Top décor trends for fall:
I'm not one to really ever follow trends.  I have such a wide range of tastes when in comes to interior design. I don't conform to one particular style, and I think that's what my design clients appreciate about me. I love everything from modern to minimalist, rustic to industrial, beach-y to boho, to classic and everything in between. I truly appreciate all of these styles and can work within them fairly well.  

How your unwind and relax after a long day:
I don't have that much downtime, but when I do, I like to hang out with my family and friends. During the week, I go to bed early. I enjoy reading, and I always make time for vacations, whether they are big or small. Getting away is really important to me. It's the traveling-gypsy mentality. Entertaining friends in our house in upstate NY is probably my all-time favorite getaway, followed by beach days with my older brothers on Ocracoke Island, or my husband's family down in Spring Lake. Give me a beach or a mountain, and I'm in heaven.

Advice you'd give to other female entrepreneurs looking to start their own companies:
Keep plugging away. One day everything will fall into place. Finding balance and carving out space for alone time and family time is really hard , but so very important.  You have to be a master juggler, but the longer you do it, the easier it gets! I also suggest turning your phone off at night. Unplug and be present. People will always have questions for you that demand your attention, but there's always tomorrow, and it will always get done! Also, surround yourself with great employees.
Motto you live by:
I've been a creative person my whole life, basically self taught in everything I do. I credit my creative gene to my paternal grandmother.  I've never claimed to be a mathematician, uber intelligent or overly organized, for that matter. Thank goodness for my employees! I have my favorite quote hanging in the back of the store because I know my creative chaos drives them bananas.
"If a cluttered desk is a sign of a cluttered mind, of what then, is an empty desk a sign?" —Albert Einstein  (It kind of sums me up! Minus the Einstein part.)