The secret to making my daughter's room kid-friendly in the most elevated way:
Rustic, hand scraped oak flooring by Revel Woods.
The hand-scraped look has a natural, rustic quality and a beautiful patina to it that can withstand daily wear and tear. Now that's what I call kid-friendly.
During week one of the One Room Challenge I shared Tessa's quill ink-spill incident. Turns out it was a blessing in disguise. The spill prompted us to think about new flooring. Goodbye worn-out carpeting, hello beautiful wood flooring.
Check out the before and after below.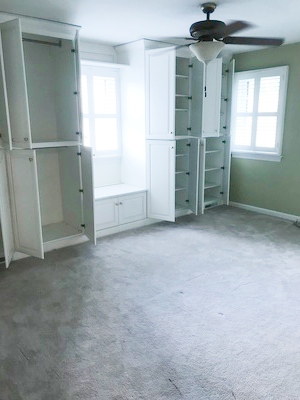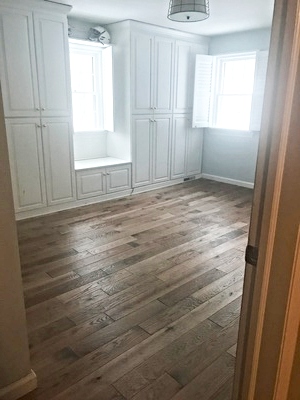 Week two was all about bringing the vision to life.
Today I'm digging in to getting the structure right.
First things first when executing our design is getting the structure of the room right. That includes all installed items such as lighting, hardware, wallpaper, and flooring.
My design motto:
Do it once, do it right.
Once the foundation is firmly in place, it's time to layer in the area rug, art, furnishings, decorative lighting,  details and accessories. Still so far to go.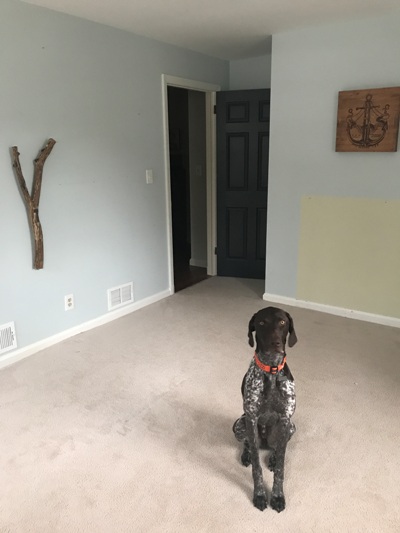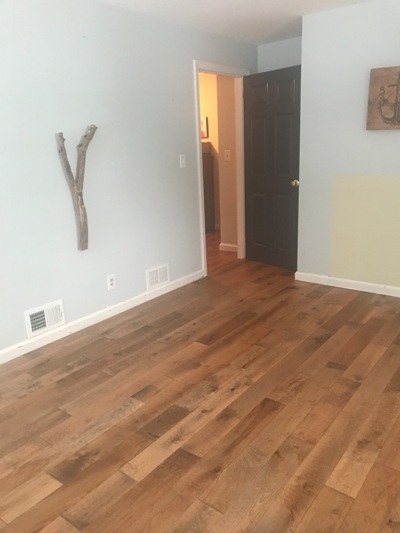 I have Taj Singh of Taj Custom Home Improvement LLC to thank for getting the walls right. He is a complete DREAM to work with. Professional, kind, hardworking, super detailed, and very talented. His wallpapering and painting skills are unbelievable. Tessa is one lucky girl to have him working on her room. He may be camera shy, but his work speaks for itself.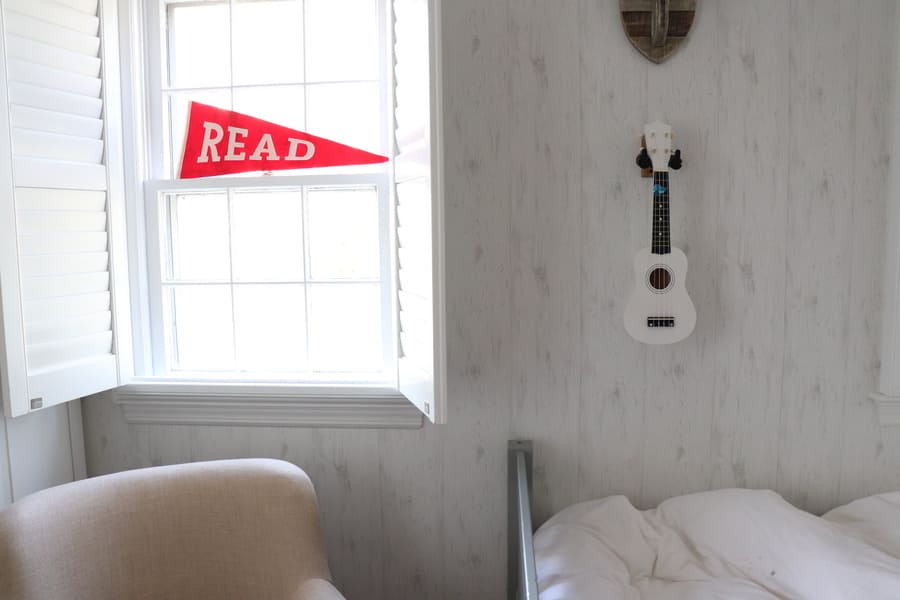 In order to get this gorgeous flooring and wallpaper in, I had to move Tessa (and all her stuff) out for a few days. This is no small task for my collector, artist, and reading-obsessed child. There were A LOT of books to move. Thanks team HOF for being all hands on deck for that one.
Izzo, our family dog, was also a bit lost and confused by the sudden room transformation. Don't worry, he's since adjusted and no puppy feelings were hurt during the making of this transformation. 😉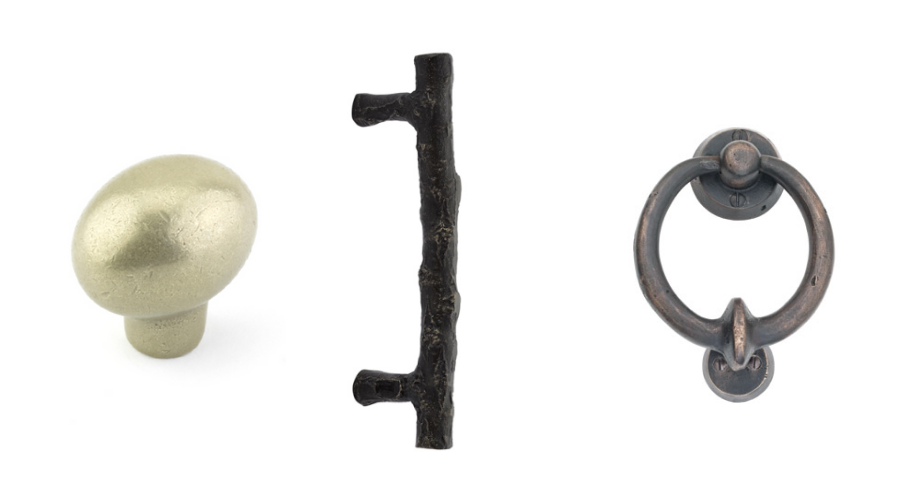 Another key part of nailing down the structure of the space is choosing the right hardware.
I love Emtek  hardware, and was beyond excited to source from their beautiful collections. Here's how we integrated a few of their amazing products into the design of the space and why we chose the styles we did.
These Twig Door Pulls in medium bronze are what started it all. Tessa's room has great built-ins and as soon as I saw these pulls, I knew they were the right fit. Textural, earthy, and seriously cool, they  will add major visual interest. A touch of grit, age, and soul goes a long way…especially in a kid's room.
We are embellishing her shutters with teeny-tiny Egg Knobs from Emtek, also in medium bronze. Again, more texture and depth, and easier to use.
The final touch: a very cool, rustic Door Knocker. A cheeky nod to Tessa's playful character. And a warning to sisters everywhere: Knock, or else…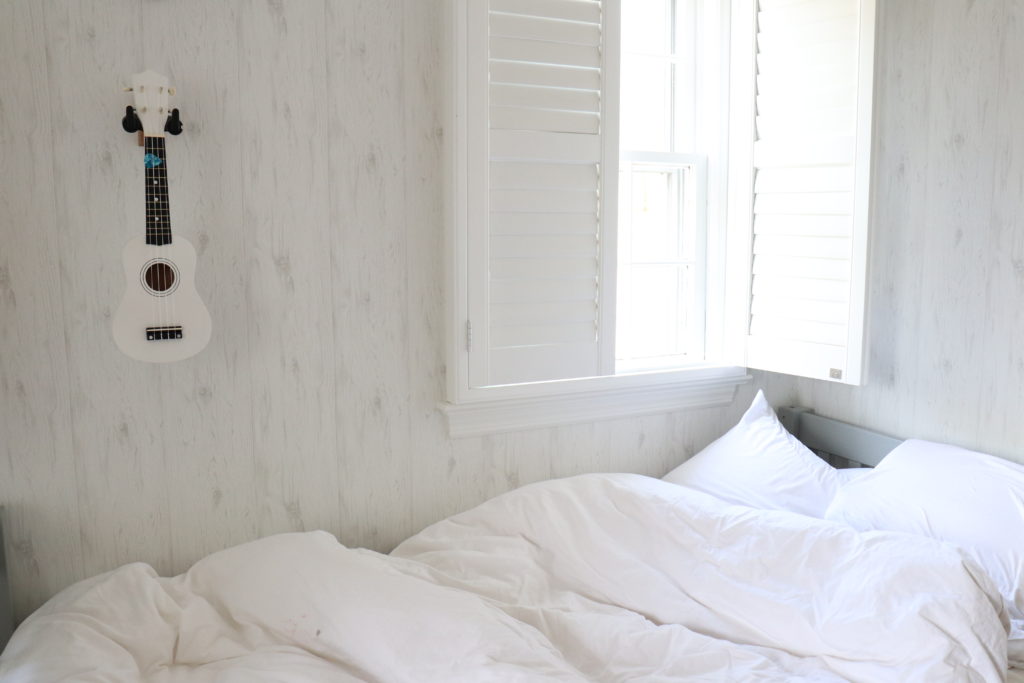 And, the WALLS.
Sooo good. This Fabricut Marstrand wallpaper in Frost is divine. It's a very subtle white-washed wood panel. It truly makes the 8′ ceiling feel taller. Tessa is thrilled at how much brighter her room feels already. There's a nod to the tranquility of nature. Tessa may or may not find me in here doing yoga when she's not home…
Soon I'll be able to show you the gorgeous custom pillows we had made with Fabricut fabric. Seriously, this kid is never leaving her room.
That's a wrap on getting the structure right. Come back next Wednesday to see the next layer in our design.
In the meantime, follow the rest of the designers participating in the ORC. So much good stuff going on:
At Home With Ashley | Casey Keasler | Dorsey Designs | The Farmhouse Project | Home Made by Carmona | House of Funk | House of Jade Interiors | House Seven Design | House That Lars Built | Inspired by Charm | Jana Bek | Jessica Brigham | Kelly Golightly | Murphy Deesign | The Pink Pagoda | Sarah Gunn | Sherry Hart Designs | Sugar & Cloth | Veronica Solomon | Vintage Revivals | Media Partner BH&G | TM by ORC